What would be the softest place on earth to lay your head to rest? That is the question Andrés Reisinger asked himself before designing his iconic Hortensia Armchair, together with Júlia Esqué.
How to design a safe place in your already safe home where you would feel comforted and soothed. Somewhere calm and enclosed with softness. The answer was simple, a blossoming flower. A Hortensia flower, to be exact. That voluminous plant with blooming pompoms in soft pink would be the perfect place to curl up on.
The Hortensia Armchair in your living room
The Hortensia Armchair started out as a 3D rendering that soon went viral on social media. Even though the chair didn't exist yet, its success prompted multiple orders. In response, Reisinger & Esqué searched for a way to make the chair into a real-life product. They successfully created a limited edition but wished the Hortensia Armchair could be widely available. This proofed to be almost impossible, with the chair being called "the chair that can't be made". Together with Moooi, Reisinger & Esqué proved everyone wrong. The Hortensia Armchair for Moooi enters the next phase in its remarkable journey, and a dream come true for Reisinger & Esqué, getting the Hortensia Armchair in interiors all around the world.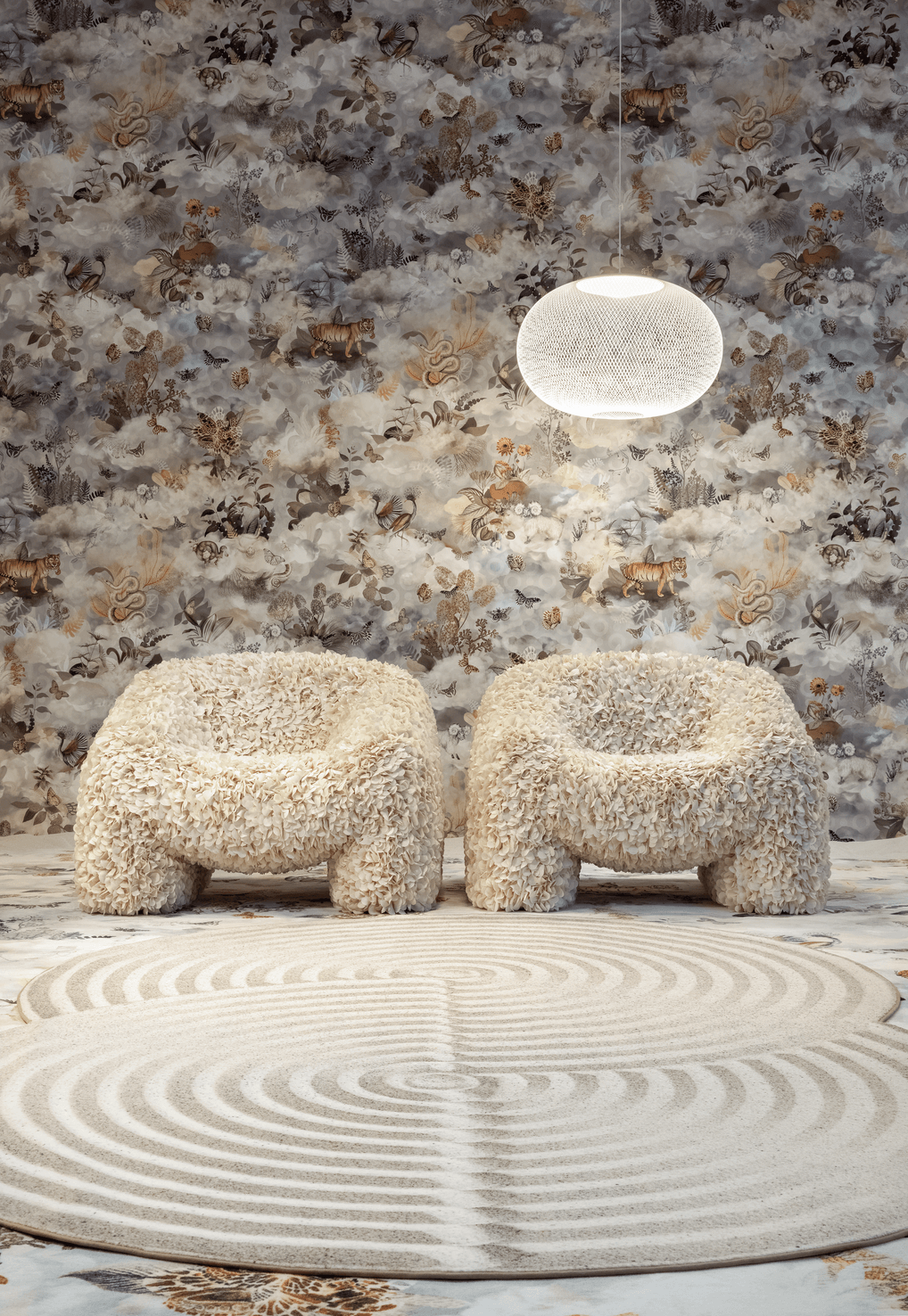 'Starting out as a 3D design, the Hortensia Armchair became known as 'the chair that could not be made'. But together we found a way.'
–– Andrés Reisinger
Over thirty thousand petals to create a blooming beauty
The Hortensia Armchair, by Andrés Reisinger & Júlia Esqué, innovatively replicates the beauty of nature. With over 30.000 soft petals, resembles the blooming beauty of its namesake flower. The development of that tactile upholstery is thanks to Júlia Esqué. With her expertise in textile design, the Hortensia Armchair looks and feels as natural as a blossoming Hortensia.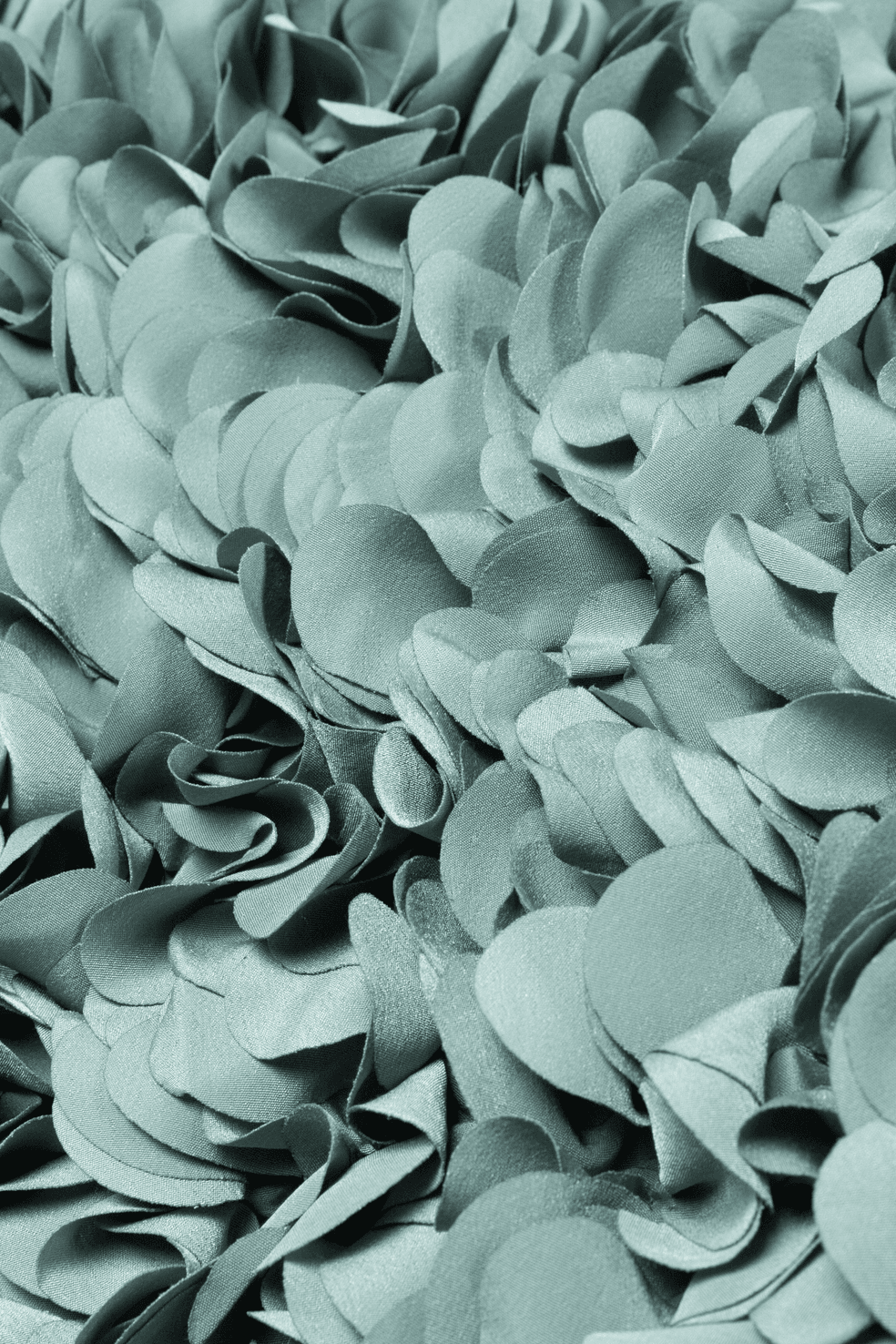 'The Hortensia Armchair's signature petal fabric is made from over 30.000 laser-cut petals to create that feeling of sitting in a flower.'
–– Júlia Esqué
About Andrés Reisinger & Júlia Esqué
Artist and designer Andrés Reisinger bridges the imagined and the tangible. His works are conceptual yet accessible, with immersive 3D visuals, otherworldly compositions, and experimental use of textures. Andrés' worlds are dreamy and almost meditative. Júlia Esqué is a product designer with a focus on textile design. Her projects are based on the experience of research and hands-on making. Besides making her own work, Júlia shares her knowledge of textile design by teaching and running workshops at several design schools.
The Button
Hortensia Armchair is accompanied by Moooi's digital proof of authenticity: The Button. This personal safe keeper accompanies every Moooi design. The incorporated NFC- technology in The Button makes counterfeiting impossible and acts as proof of authenticity. With registering the purchase to your own name, you secure your investment and in addition will extend the warranty.