15 June, 2021
Leather
furniture
is
the
understated
luxury
in
your
home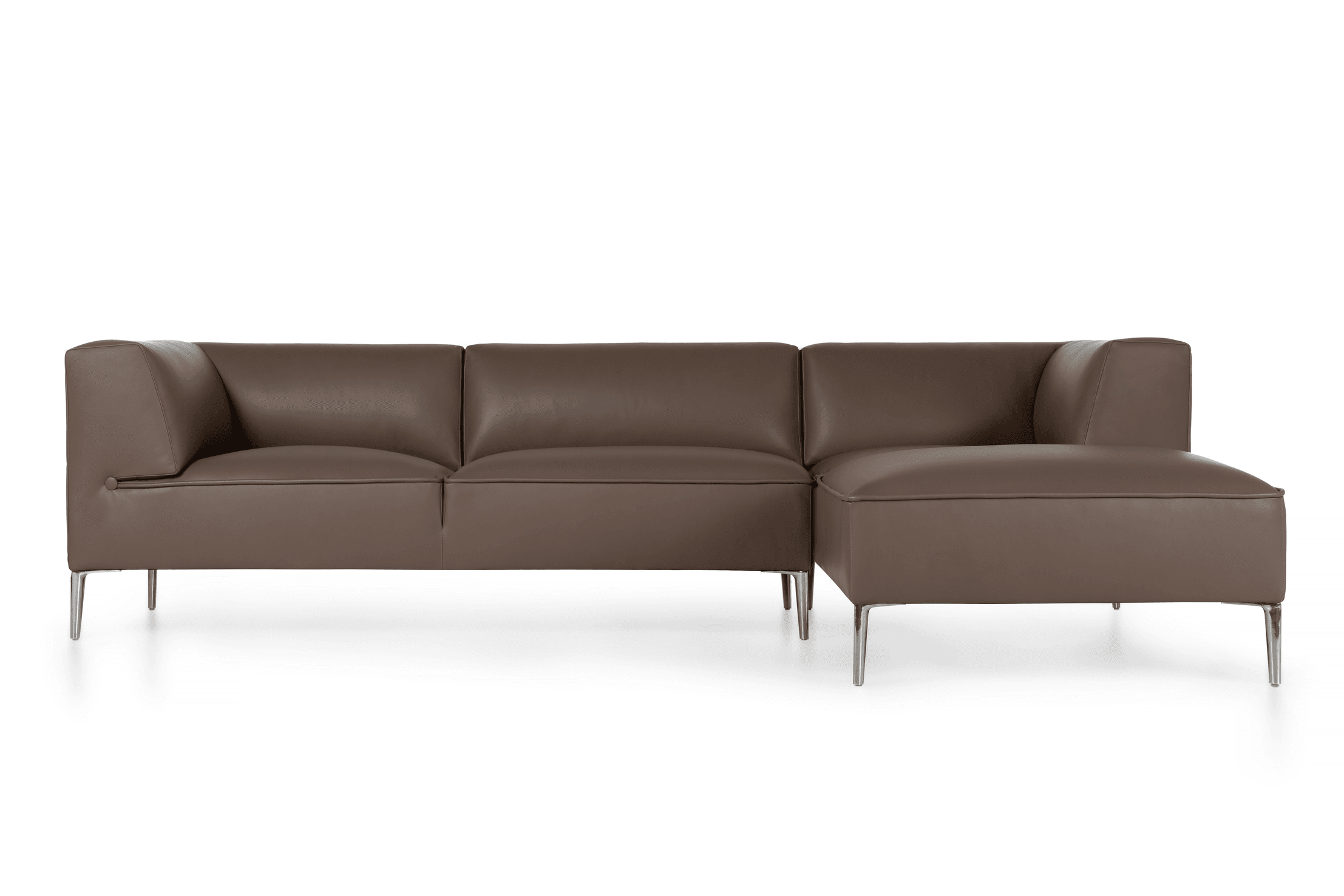 Moooi launches brand-new collections of luxurious leather available as upholstery for the sofas and chairs in their design- and lifestyle collection. The leather they curated in their fabric and material library is eco-conscious and sustainable leather from Sørensen, a global brand with roots in Denmark with some of most high-end, sought-after sustainable leather in the world.
Moooi's four new leather collections, Shade, Savanne, Spectrum, and Ultra are all high-quality leather made from upcycled raw hides produced with minimal waste. With three different types and over twenty colours, there's a type of leather for any space, budget, and taste.
"Moooi strives to create designs that lasts decades. Leather is the ultimate timeless material thanks to its ability to age with grace. A leather sofa or chair preserves your life's story and passes on memories for generations to come." – Robin Bevers, CEO Moooi
A leather chair or sofa is a forever classic
You can never go wrong with a leather sofa or chair. Leather is one of nature's most luxurious gifts. It exudes exclusivity, and it transforms any object or space into something exceptional. Durable and long-lasting, leather furniture can be passed along from generation to generation and keeps memories alive. Leather is the timeless material choice for understated luxury.
Moooi sofas and chairs are online configurable in leather
Moooi's new leather collection expands the upholstering possibilities for all their sofas and chairs. With their online configurator, available on desktop and mobile, it's possible to compose their designs and discover their new leather collections online. On Moooi.com it's possible to order complimentary samples of the new leather collections so you can experience that tactile sensation upfront!
Curious to see what a Moooi design looks like in your home? Moooi offers an Augmented Reality (AR) tool. With AR you can see how any design looks like in your interior, because it places virtual objects, such as a digital image of a Moooi piece, into reality, like your living room. The perfect feature to help you decide which chair, sofa, lamp, or table suits your home best. 
Worldwide Moooi favourites in luxurious leather
Sofa So Good, by Marcel Wanders studio, perfectly displays the beauty and possibilities of Moooi's new leather collections. Discover the Sofa So Good in Shade Raw Umber, Shade Ochre, and Spectrum Agave. Moooi's new leather collection expands the upholstering possibilities for all their sofas and chairs, including the Love Sofa.
About Moooi
For twenty years Moooi has inspired and seduced the world with sparkling and innovative designs. The venture founded in 2001 is currently led by Marcel Wanders and Robin Bevers. Moooi is named after the Dutch word for beautiful – the third 'o' in the brand name stands for an extra value in terms of beauty & uniqueness. Moooi doesn't tell designers what to do, but listens to what designers want to make, try to realise their dreams. Eclectic and always on the edge of commercial reality and cultural interest. To trigger, to create conversation pieces which make your environment more special, a life extraordinary.
About Sørensen
Sørensen Leather is an eco-conscious, global brand with some of most high-end, sought-after sustainable leather in the world. They continuously work with new concepts and are the exclusive source of leather for iconic designs found in museums, galleries and private collections around the globe. Armed with over 45 years of expertise, their passion is to encourage people to explore the creative possibilities of leather beyond the typical or traditional.
Interview + more information
Interested to learn more about the Leather collections? Want to do a virtual coffee via zoom? Or have a burning question about a different topic? Contact Stephanie de Kanter, global PR at Moooi, via press@ moooi.com or call +31 (0) 6 112 825 05.