Golden Tigers were rumoured to live on every continent ages ago. This friendly, but socially awkward animal was known for its golden fur and eyes.
Although its fur was a beautiful deep golden shade, it was always the tiger's eyes that stood out most. Big and round. They shimmered like molten gold and looked surprisingly youthful. Golden Tigers always seemed to be on the road because of their insatiable curiosity. It was probably the reason they were sighted everywhere.
As far as reports go, Golden Tigers seemed to prefer a healthy diet of green leaves and yellow flowers. A rare trait for an animal coming from a carnivorous family. But when a traveller once sighted a Tiger lounging in the sun, in a rare moment of rest, he spotted blue birds and baby fawns nestled against its golden coat. Napping together peacefully.
Golden Tigers befriended anything and anyone. An old study stated that the friendly Tiger wasn't always fully aware of his big and imposing form, scaring animals away. But when given time, and a few good glances at those big round eyes, other animals realised the Golden Tiger simply asked for friendship. Almost in an innocent, childlike way.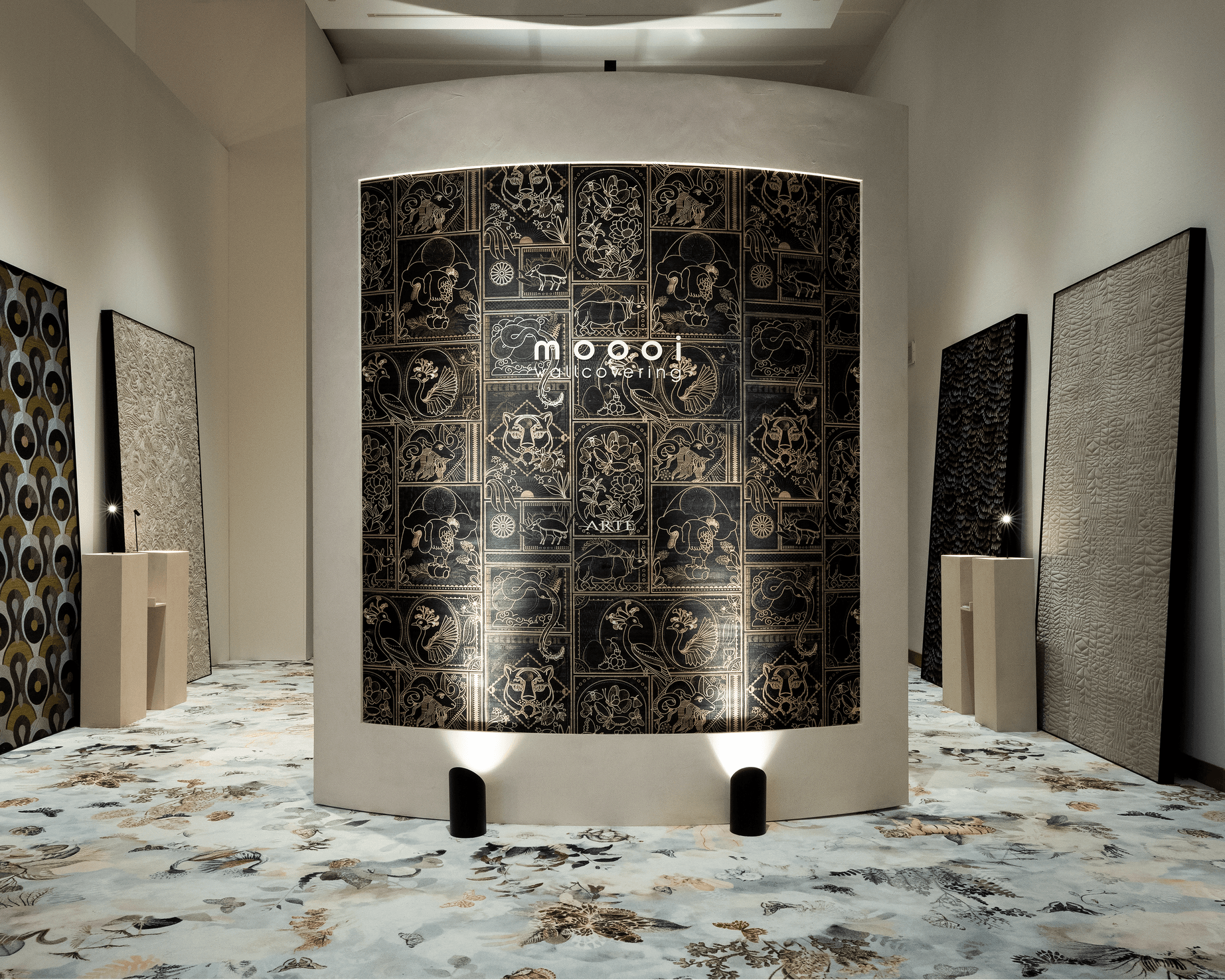 Golden Tiger Wallcovering!
The tiger's unique features inspired the Golden Tiger Wallcovering; made from laser cut wood veneer with gold foil. Golden Tigers couldn't bear to be parted from their loved ones, so the wall covering depicts this friendly Extinct Animal surrounded by his animal friends.
Discover the Golden Tiger Wallcovering, part of the Memento Moooi Wallcovering collection.
Moooi's Museum of Extinct Animals
Moooi sailed away on a bold adventure around the globe and dug up the dustiest of museum archives to find invaluable treasures: the drawings of lost animals, trimmed by imagination. The most invaluable treasure from past and present expeditions is the unexpected diversity of beauty, in all its forms…
For Moooi, unique drawings of forgotten species were made available by museums and archives from all over the world. Inspired by ten magnificent extinct animal drawings, Moooi created designs for surfaces: a new collection of fabrics and leathers, wall coverings and carpets that bring the Extinct Animals back to life!