Beauty Blooms, Defy Gravity, Paper Play, and Divine Dreams set the mood and show us how to live A Life Extraordinary. How to curate our homes and lives.
In 2021, we launched Beauty Blooms, the first chapter of three Moooi Interior Moods. Chapters II and III followed in summer and autumn: Defy Gravity and Paper Play. In June 2022 we added Divine Dreams. Immersive chapters of interior moods and extraordinary designs. Imaginative digital landscapes to get lost in.
The chapters conjure up certain feelings within us, set different moods. The blossoms of Beauty Blooms trigger feelings of affection and anticipation. The sensorial free-fall of Defy Gravity brings a calmness to let you enjoy life's moments to the fullest. While enigmatic Paper Play will make you nostalgic and feel warm inside. Divine Dreams make you feel like floating on clouds, basking in the afternoon sun.
We bottled the chapters' moods into interior fragrances of the same name. Four imaginative fragrances of sensorial bliss that add an extra dimension to your home. Discover a collection of subtle Moooi Home Fragrances that lets you decide the mood and add a little extra 'eau' to your home.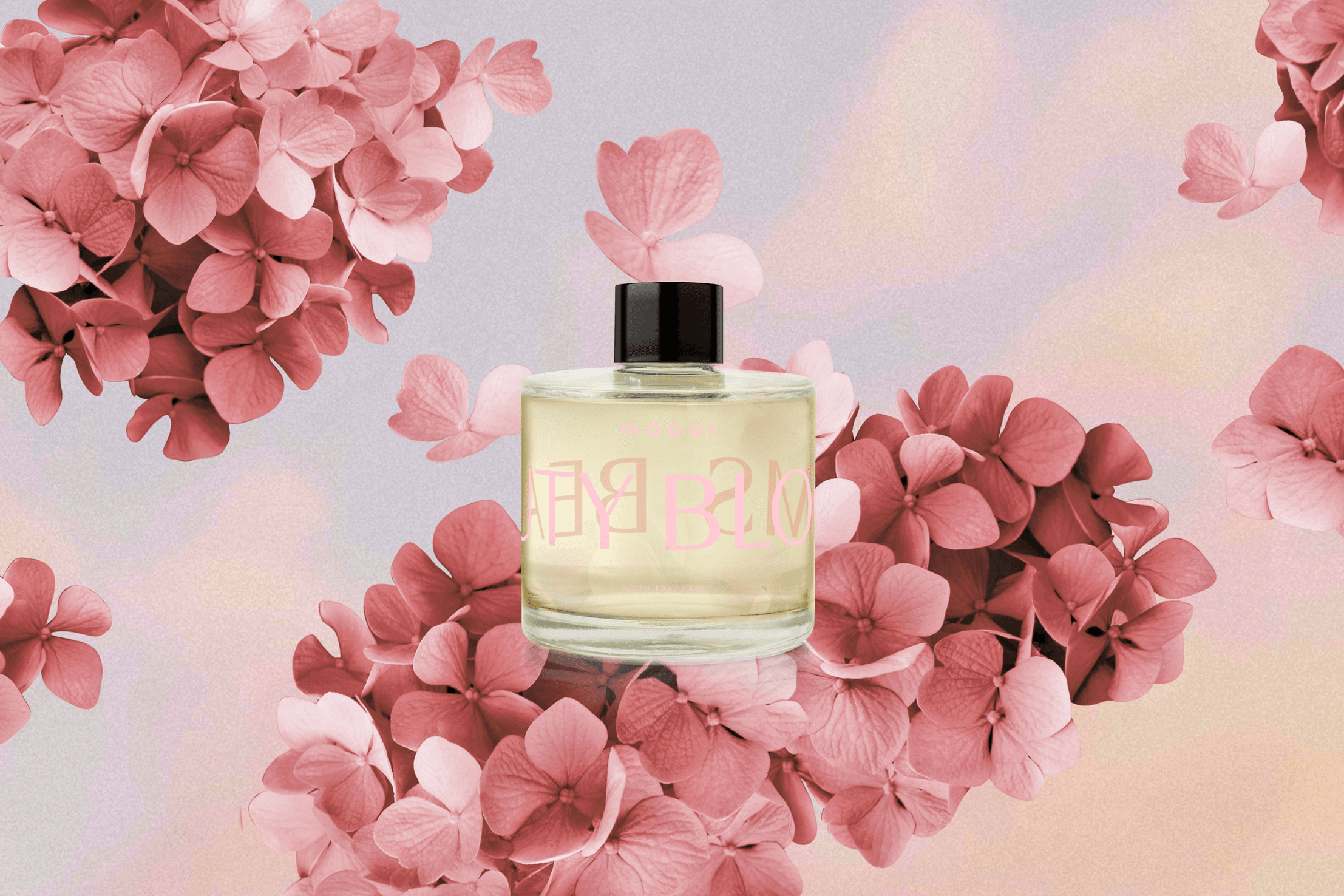 Beauty Blooms
A flowery fragrance enveloped in powdery clouds and brings that fresh spring feeling of love and happiness.
Beauty Blooms, POWDERY & ELEGANT
Experience a dream-like sensation of walking through a field of voluminous powdery pastel spring blossoms, luring you in with their sweet and intoxicating scents. Bringing promises of new beginnings. Joyous sparks inside you announce a time filled with happy moments is coming. A time of flirtatious encounters and hearts brimming with love and life. A time ahead filled with happiness and making new memories. Sweet, sweet bliss.
Defy Gravity
An oceanic scent with crisp marine notes that brings the calm stillness inside you to the surface.
Defy Gravity, PRECIOUS & AQUATIC
Have you ever wondered what it would be like to be weightless for hours on end? Like drifting through space or floating through water? Completely at ease, body relaxed, carried by nothing but air or water. You take to the stillness deep within you. That stillness that marks the start of everything new. A clean slate, a calm start, like a fresh salty breeze that clears your mind. You're ready to take everything in, take anything on, and enjoy every moment.
Paper Play
A warm and enveloping scent that will make you nostalgic. As if rifling through an old decaying book filled with your sweetest memories.
Paper Play, WOODY & VELLICHOR
Imagine walking through an ancient, well-maintained library. Your hushed footsteps don't dare echo from the wooden beams towering above you, or from the dusty tomes on endless bookshelves. In a giant hearth, surrounded with worn velvet armchairs, a roaring fire chases away the chill. You sit down and rifle through the aged papers, settling into a nostalgic state of mind when the sweet memories on the pages warm you up inside.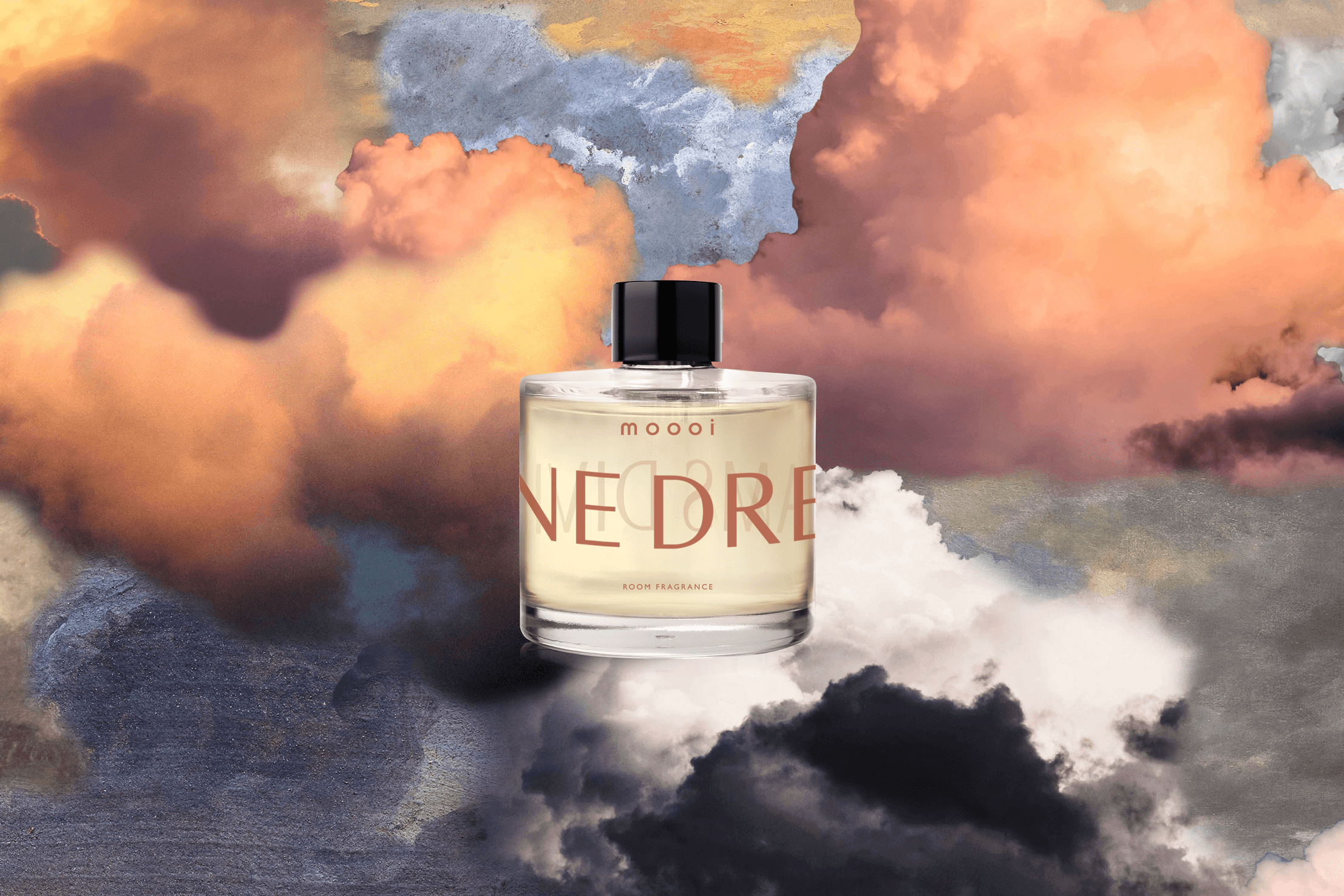 Divine dreams
An enchanting fragrance that reminds you of the warmth of a sunny afternoon, dreaming the day away.
divine dreams, WARM & ROMANTIC
The slow and lavish hours of a stolen afternoon are only complete when you feel golden sun rays warming your skin. Underneath your bare feet, you feel the transition of cool marble to your garden's warm terrazzo tiles. You feel drowsy as you slide onto the velvety softness of a chaise longue; closing your eyes and clearing your mind. Instantly surrendering to sweet dreams made of fluffy, soft clouds. While drifting through warm terracotta-coloured skies, a feeling of a decadent romance envelopes you. Reluctantly you wake and find yourself surrounded by mesmerising light of the late afternoon, framed by artful shadows.