17 December, 2021
The
Monster
Basketball
is
an
eye-catcher
at
home
and
on
court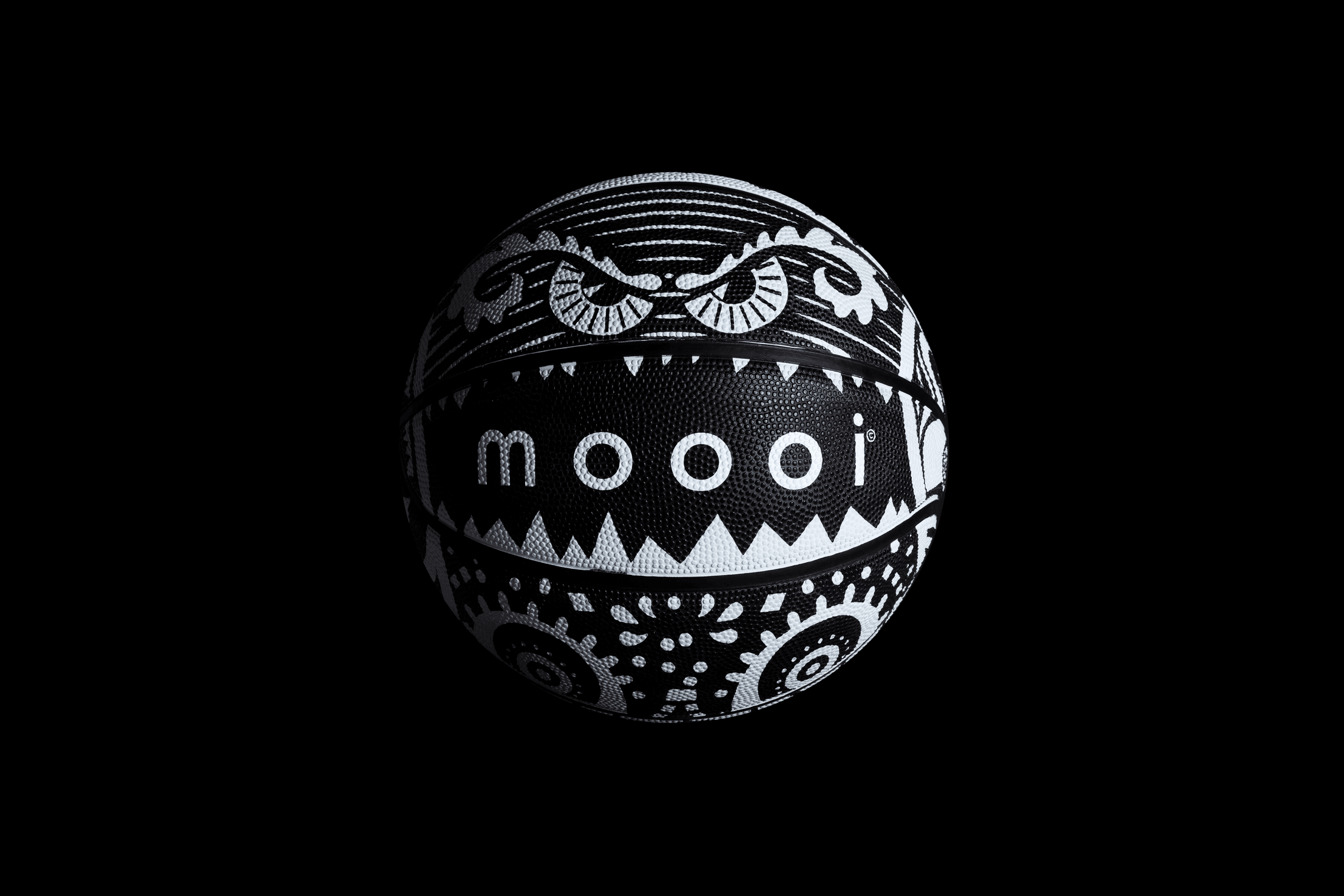 Basketball fans, start your scoring! Moooi teamed up with Spalding to create the Monster Basketball, an iconic design that combines Marcel Wanders studio's iconic monster graphics and basketball culture. The Perfect collectible for basketball fans and lovers of unexpected design.
Iconic Design
The black and white ball features Marcel Wanders studio's iconic Monster graphics; six pairs of eyes, each with a different expression, that seems to follow every passer-by.
Make a Statement at Home…
Shoot some hoops or put it on display in your living room. This eye-catching black and white basketball comes with a display holder, so it can take a prominent place in your home. But this design isn't just decor. With the Monster Basketball, you can make a statement at home or on the basketball court!
…and on the Basketball Court
The Monster Basketball is created in collaboration with Spalding, an innovative icon in the sports world since 1876. This means the ball is not only made for decorating your home but begs to be used as well. Feel like shooting some hoops? Take the ball with you to the basketball court. No matter if it's indoors or outdoors, the basketball is made from rubber so it can handle tough concrete without a hitch. The Monster Basketball ships inflated so you can enjoy a game straight away.
About Marcel Wanders studio
Marcel Wanders studio is a leading product and interior design studio in the creative city of Amsterdam. With over 1,900+ iconic product and interior design experiences all around the globe for private clients and premium brands. Under Marcel Wanders and Gabriele Chiave's creative leadership and direction, the studio has made it his mission to "create an environment of love, live with passion and make our most exciting dreams come true."
About Moooi
For over twenty years, Moooi has inspired and seduced the world with sparkling and innovative designs. The venture founded in 2001 is currently led by Marcel Wanders and Robin Bevers. Moooi is named after the Dutch word for beautiful—the third 'O' in the brand name stands for an extra value in terms of beauty and uniqueness. Moooi doesn't tell designers what to do, but listens to what designers want to make, and realises their dreams. Eclectic and always on the edge of commercial reality and cultural interest. To trigger, to create conversation pieces which make your environment more special, a life extraordinary.
About Spalding
Since 1876, Spalding has been true to the game. An American sports equipment company that ignites the inner confidence that lives in athletes of all levels across the globe, and enable them to play their best game. Spalding protects the integrity of sport because of a passion for the will behind the work. Their heritage of quality products makes them stand out and you excel. A true icon in sports and innovation.
Interview & More Information
Interested to learn more about the Monster Basketball by Marcel Wanders studio? Want to do a virtual coGee via Zoom? Or have a burning question about a diGerent topic? Contact Stèphanie de Kanter, global PR at Moooi, via press@moooi.com or call +31 (0) 6 11 28 25 05.