This year, during Salone del Mobile, we presented a multi-sensory exhibition that took place online and live in Milan. Step into A Life Extraordinary once again with the after movie below.
Visitors stepped into the digital world of Moooi and found themselves surrounded by pink landscapes; submerged in deep sparkling water; moving between colourful fans; or drifting through dreamlike clouds. When stepping into the physical world of Moooi, they were welcomed by Piro, a dancing scent diffuser that heralded the start of an experience through different multi-sensorial interior moods. A Life Extraordinary was envisioned by LG OLED, an immersive multi-sensorial experience that took place in Milan and on Moooi.com. An exhibition that took place online and offline and left your senses tickling.
Milan in your home
This year we created a unique way of showcasing our exhibit during Milan Design Week. Visitors in Milan stepped through The Portal to enter the experience. To bring the same lovers of interior design, lifestyle, and technology outside of Milan together for a unique experience, we re-created The Portal digitally on Moooi.com. When stepping through the Portal on Moooi.com, Milan came to you. It transported you to A Life Extraordinary through AR. No matter where you were, at work, at home, or travelling, with The Portal, you could experience our exhibition from anywhere you wanted.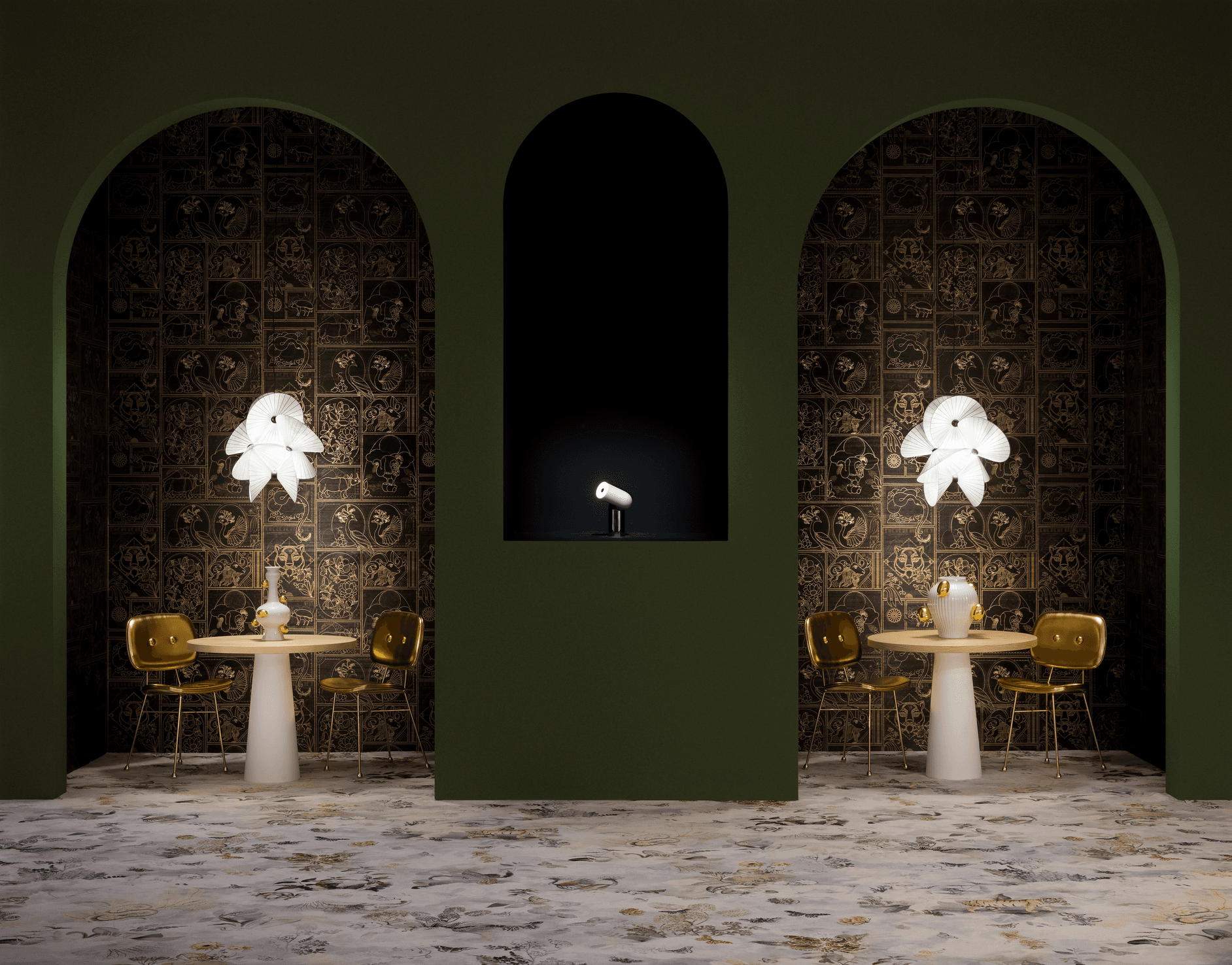 In Milan A Life Extraordinary was envisioned by LG OLED
A Life Extraordinary was envisioned by LG OLED, the international Home Entertainment Company. LG is embarking on a path with technological products that elevate the world of interior design and lifestyle. In the exhibition, interior moods Beauty Blooms, Defy Gravity, Paper Play, and Divine Dreams were made tangible through LG products, such as to-be-released OLED televisions and award-winning sounds-systems. The brand-new OLED televisions and sounds systems mix the best of interior design and technology. Our collaboration combining lifestyle design and technological advancements truly brought the multi-sensorial aspect of A Life Extraordinary to new heights.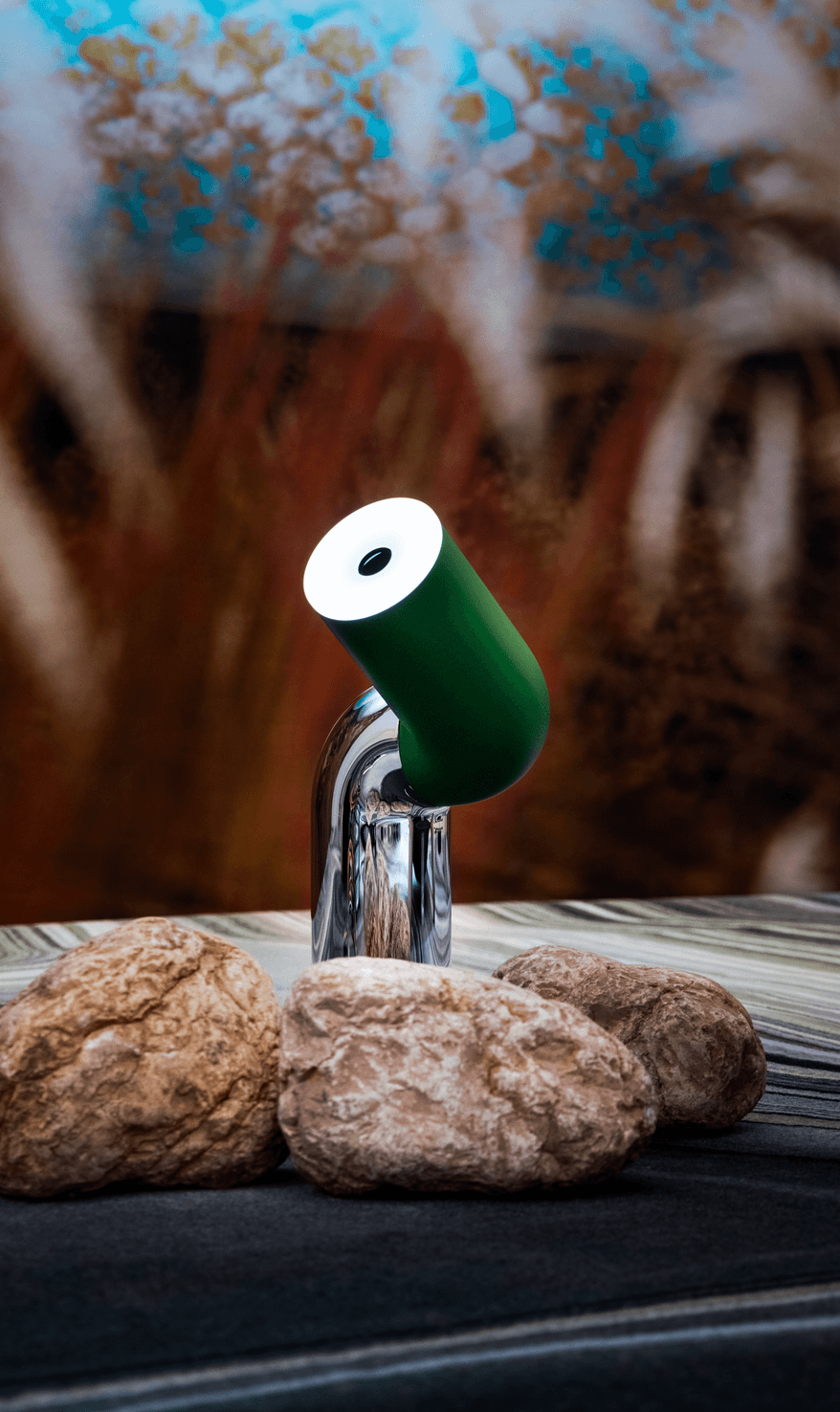 IDEO's ultra-sensorial installation, Piro, brought the best of design, interior, and technology together.
Exploring robotics with IDEO
We expanded our focus on technology with robotics thanks to teaming up with IDEO, the legendary global design company. IDEO's ultra-sensorial installation, Piro brought the best of design, interior, and technology together. Piro is a robotic-driven dancing innovative scent machine that added another sensuous layer to A Life Extraordinary. Piro's movements were carefully choreographed by dancer, choreographer, and roboticist Catie Cuan. Our immersive installation with IDEO is an exploration of the question: 'How might we employ technology in service of beauty rather than efficiency?' At A Life Extraordinary our two design cultures united to display one imaginative, delightful response.
New designs
We also invited Stockholm-based artist Ada Sokol to further deepen our digital and technological approach. Sokol is known for her ultra-sensory experiences and for A Life Extraordinary she used her expertise to transform our Extinct Animals into engaging 3D art. No exhibition in Milan would be complete without introducing brand-new designs. At A Life Extraordinary, we launched the Aldora Sofa by Cristina Celestino, the Serpentine Light by Front, a new Room Fragrance called Divine Dreams, new carpet collections by Moooi Carpets, the Memento Moooi Wallcovering collection and a brand-new bedding collection called the Extinct Animal Bedding Collection.