30 September, 2021
Moooi
introduces
a
new
shopping
experience
in
The
Netherlands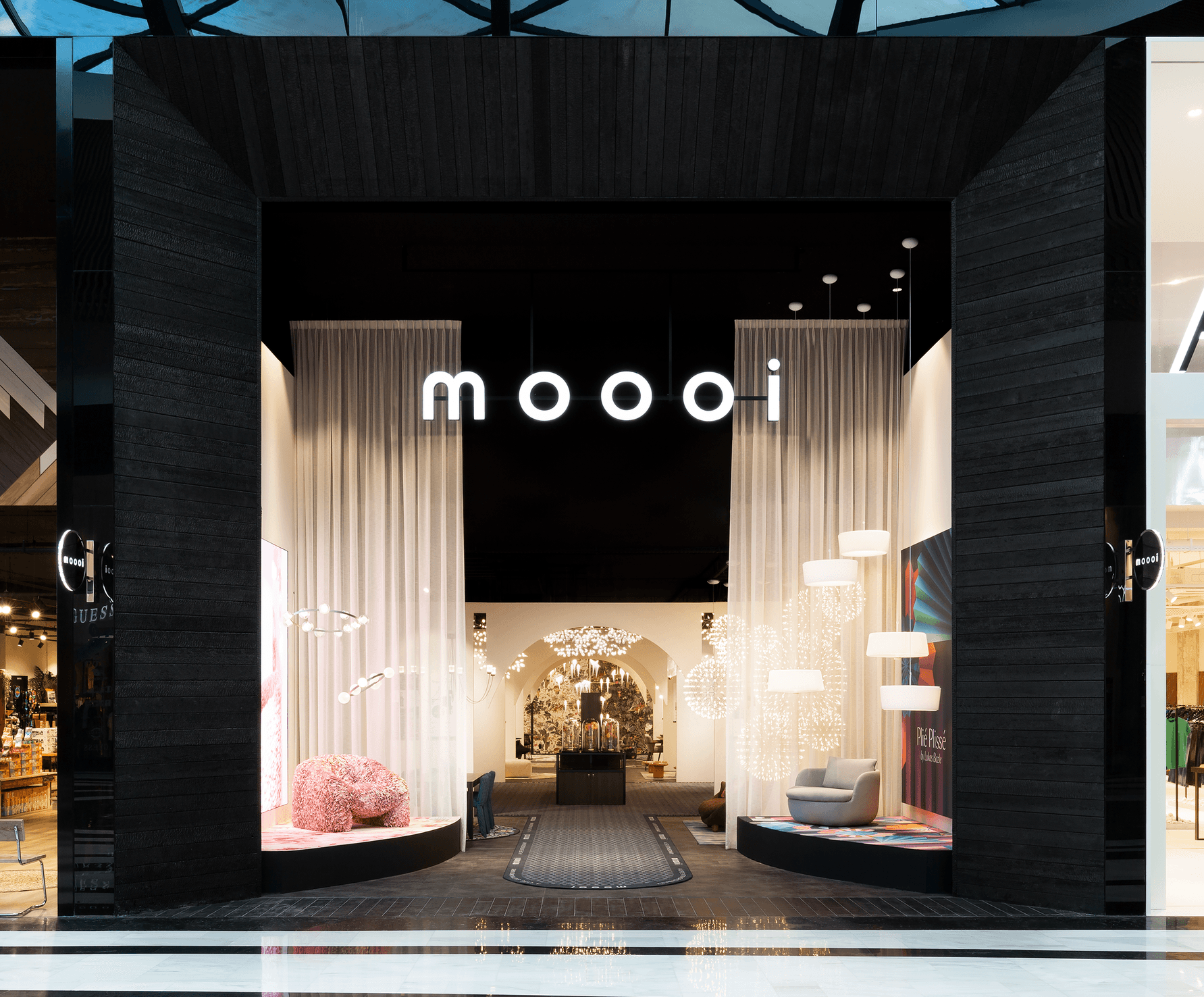 Since 2001, Moooi showed the world that design is The Unexpected Welcome. Moooi has given both Dutch and international designers a world-wide stage to realise their design dreams. From young to acclaimed designers such as Rick Tegelaar, Bertjan Pot, Joep van Lieshout and Maarten Baas, each of them had a dream that Moooi could realise. The result? A multi-sensory and comprehensive collection comprising lighting, furniture, wall coverings, carpets, gifts and home & lifestyle accessories.    
Discover the world of Moooi in Westfield Mall of The Netherlands   
On 30 September iconic lifestyle brand Moooi  is opening a new shopping experience in the Westfield Mall of the Netherlands in The Hague – Leidschendam. The store, called Moooi Store The Hague, brings a whole new energy to the shopping experience for lovers of interior design and luxury lifestyles. It will inspire visitors to curate their own personal moods and interiors. With the opening of their new store, Moooi is developing into an even bigger lifestyle brand. The 300m2 store will carry the brand's newest and most iconic lighting and furniture designs. It will also offer the "Extra 'O' Collection", their line of interior and accessories that lets you indulge and add that little extra to your life. 
''Working with so many different designers results in diverse and eclectic works. Designs that are personal and that interest many people from all over the world. Now we are coming home and want to celebrate beautiful, exciting and inspiring designs with everybody in The Netherlands."  Marcel Wanders, Art Director Moooi  
Moooi is coming to you  
Moooi Store The Hague in Westfield Mall of The Netherlands is one of many activities that illustrate the continuous growth of the Moooi  brand. The iconic lifestyle brand commits to bringing the sensorial world of Moooi closer to their consumer audiences and merges their online and offline experience in this new retail concept. In-store visitors will go on a personalised shopping journey that tickles every sense. 
''This new store will provide the archetypal brand experience, like our Brand stores, but with a retail focus. We will be able to directly reach our audiences and be of even better service to them''  Robin Bevers, CEO Moooi    
Go on a journey, a  Moooi  journey   
Visit Moooi Store The Hague from 30 September and discover the brand's most iconic designs, classic and new, such as the Hortensia Armchair, Random Light II and Meshmatics Chandelier. In the middle of the store, you'll discover the Extra O experience, with a sensorial fragrance bar as the grand centerpiece; this fragrance bar offers a full multi-sensory mood with scent, sound and vision
Also, visitors can buy the Moooi Carpets and Moooi Wallcovering collection directly in-store. You can select furniture upholstery options from the fabrics and leather collection and see it immediately configured in augmented reality (AR). Discover the Menagerie of Extinct Animals experience in the back of the store; an engulfing, open space to get advice about all Moooi offers you and your home. 
Interview + more information    
Interested to learn more about Moooi and the new store? Want to do a virtual coffee via zoom? Or have a burning question about a different topic? Contact Stèphanie de Kanter, global PR at Moooi, via press@moooi.com or call +31 (0) 6 112 825 05.