15 August, 2019
Moooi
launches
the
Kaipo
TOO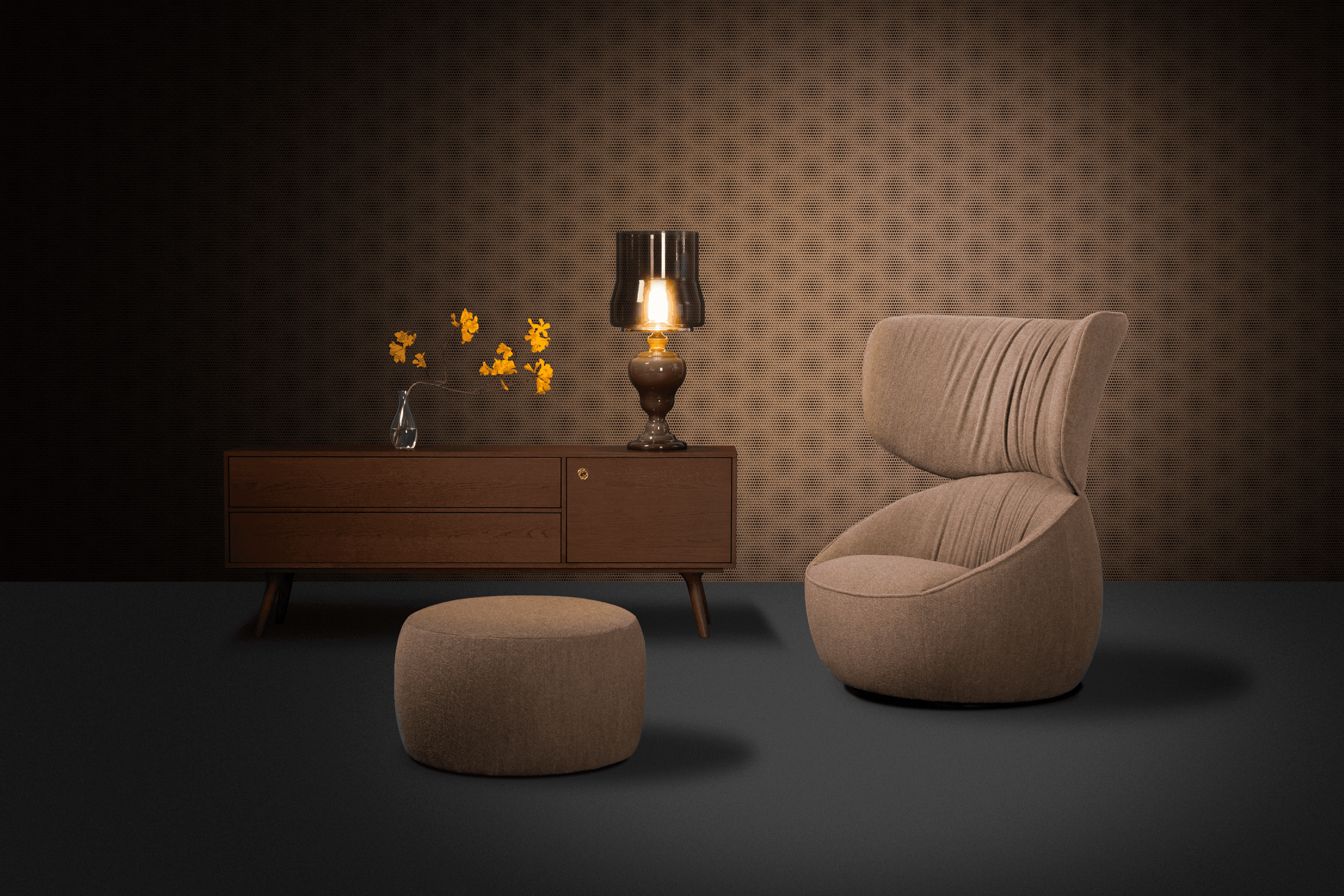 The process of creating the Kaipo TOO is one of Moooi's greatest endeavours.
Moooi stands for a well-curated life. Extraordinary, whimsical and luxurious. Sometimes, that comes at a price. In this case, time. As it took Moooi several years to perfect their new lighting design, Kaipo TOO. Designed by Edward van Vliet (NL, 1965) this table lamp is completely made from Venetian mouthblown glass. Its timeless design matches both the frivolity of a French parlor as well as the minimal feel of a Scandinavian loft. Kaipo TOO comes in two colours: Sepia and Pewter and is available worldwide from 12 September.
QUOTES
"No great thing is created suddenly", Epictetus
COMPLETE PRESS RELEASE
Info worldwide launch
The official and global launch of the Kaipo TOO takes place from London on Thursday 12 September, just ahead of London Design Festival (LDF). Especially for LDF, Moooi's London Showroom is open daily and exhibits a lush flower installation. Moderated by British design editor Claudia Baillie, a press Q&A with Moooi designers Edward van Vliet and Simone Bonanni will be held at the London showroom on Friday 20 September from 9 – 11 am. Click here to RSVP.
All grown up
The Kaipo TOO radiates unity as it is solely made of glass. A difference compared with the visionary first Kaipo, which dates back to 2001 and was created out of glass and steel. The new Kaipo TOO still sports the archetype of a lamp base, which can be considered as the classic shape of a table lamp. The Kaipo TOO, as a successor of the first Kaipo, is available in two colours: Pewter and Sepia.
Picture perfect
Moooi makes designer dreams come true. With the Kaipo TOO the choice in design and preferred materials proved to be a challenge. Therefore, Moooi searched the globe for the best and high-skilled craftsmen to make sure the Kaipo TOO came out exactly the way it is intended: strong, beautiful and delicate. Our research brought us to Venice, home of traditional glass blowing and the only place that could meet our expectations in quality.
About Edward van Vliet
Dutch designer Edward van Vliet (1965) translates his vision, creativity and years of experience into unique (interior) concepts. Edward's designs are easily recognizable by a mix of influences from traditional Western design, high-tech elements, and natural materials to the latest production techniques.
About Moooi
For almost twenty years Moooi has inspired and seduced the world with sparkling and innovative designs. The venture founded in 2001, is currently led by Marcel Wanders and Robin Bevers. Moooi is named after the Dutch word for beautiful – the third 'o' in the brand name stands for an extra value in terms of beauty & uniqueness.
Moooi doesn't tell designers what to do but listens to what designers want to make, try to realise their dreams. Eclectic and always on the edge of commercial reality and cultural interest. To trigger, to create conversation pieces which make your environment more special, a life extraordinary.
The Button
The Kaipo TOO is accompanied by Moooi's digital proof of authenticity: The Button. This personal safe-keeper accompanies every Moooi design. The incorporated NFC- technology in The Button makes counterfeiting impossible and acts as proof of authenticity. By introducing The Button in their designs Moooi makes its supports in original design tangible.
NOTES TO THE EDITOR
Worldwide launch from:
Moooi London Showroom
23 Great Titchfield St, Fitzrovia
London W1W 7PA UK