Presenting Moooi x EveryHuman: a bespoke room fragrance experience fuelled by AI. Together with EveryHuman, creators of Algorithmic Perfumery, we combined art, science, and technology and created a truly unique sensorial experience. Let's elevate your room fragrance game with this one-of-a-kind experience and discover the power of scent in a whole new way.
Create your own room fragrance!
By Moooi x EveryHuman — a bespoke room fragrance experience fuelled by AI!

Start creating
Say goodbye to generic, off-the-shelf air fresheners, and hello to a truly bespoke scent experience. With Moooi x EveryHuman, you can unleash your creativity and curate a room fragrance that embodies your personality and style.
The scent experience
The experience lets you be the creator of your own customised room fragrance. Your experience starts with a questionnaire. But not your typical factual one. Instead, it's mood- and feeling-based, designed to inspire your imagination and shift your mindset. The questions are unexpected, poetic, and associative, giving you a much-needed break from regular thinking.
From AI-fuelled formula to fragrance!
The real magic happens when your answers are combined with the power of AI. The cutting edge AI technology creates a room fragrance formula that's perfectly tailored to your mood and personality. This formula is then used by the fragrance printer to create a bespoke scent that's truly one-of-a-kind. The fragrance printer is a state-of-the-art machine that combines technology with artistry. It uses your customised room fragrance formula to produce a scent that captures the essence of who you are. No two fragrances are the same, and each one reflects your individuality.
The result is a room fragrance that's as unique as you are. It's an experience that engages all your senses and takes you on a journey of self-discovery.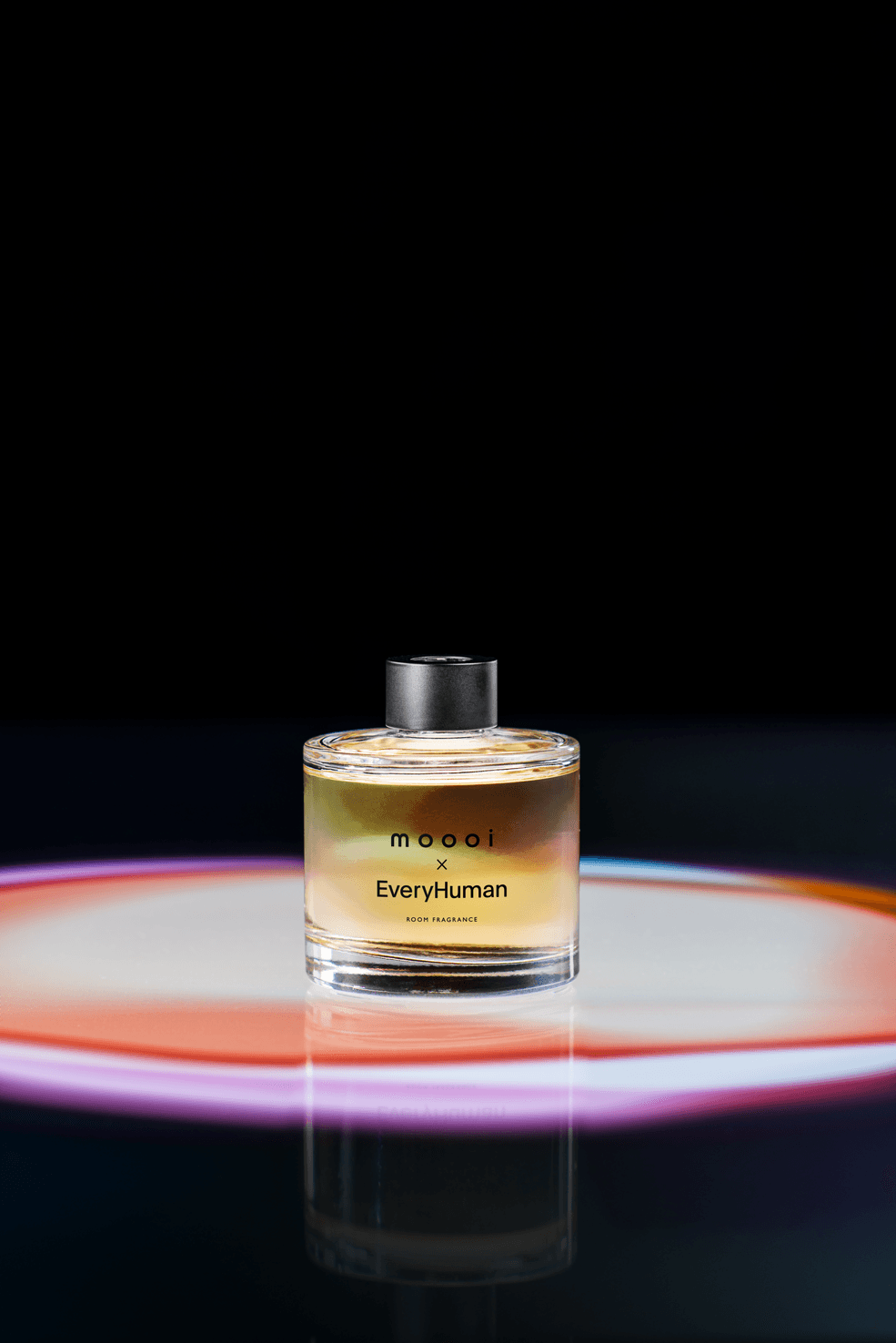 Step into a whole new world of fragrance like with Moooi x EveryHuman's revolutionary scent experience.
Your Aura
Your customised room fragrance comes with a unique visual called the Aura. It captures the essence of your mood and personality in a stunning display of colour. Like a fingerprint, no two Auras are the same, capturing the essence of who you are in a stunning visual display.
With your Room fragrance and Aura, you also receive a code to share your one-of-a-kind scent with others. Experience the magic of a fragrance that's truly tailored to you and share it with those around you.
Discover Moooi x EveryHuman and create your own room fragrance!