You can never go wrong with a leather sofa or chair. Leather is one of nature's most luxurious gifts. Discover our new leather collections and transform any object or space into something exceptional.
Our new leather collection expands the upholstering possibilities for all our sofas and chairs, including the Love Sofa. This design, by Marcel Wanders studio, wasn't available in leather before, but our new leathers are the perfect match for this lovable sofa.
Durable and long-lasting, leather furniture can be passed along from generation to generation and keeps memories alive. Leather is the timeless material choice for understated luxury, that's why we've expanded our fabric & material library with new luxurious leather collections.
A leather chair or sofa is a forever classic
The earliest known examples of leather furniture are leather chairs in Egypt during the early dynastic period. The first leather sofa originated in Greece in the late 7th century. It's safe to say leather as upholstery is as classic as they come. Leather furniture's come a long way since then. In the 18th century leather played a prominent role in interiors because of the success of the well-known Chesterfield sofa and in the 1960s leather furniture took another flight in popularity. But leather furniture has always been around, on-trend or not. That's how you recognise a classic.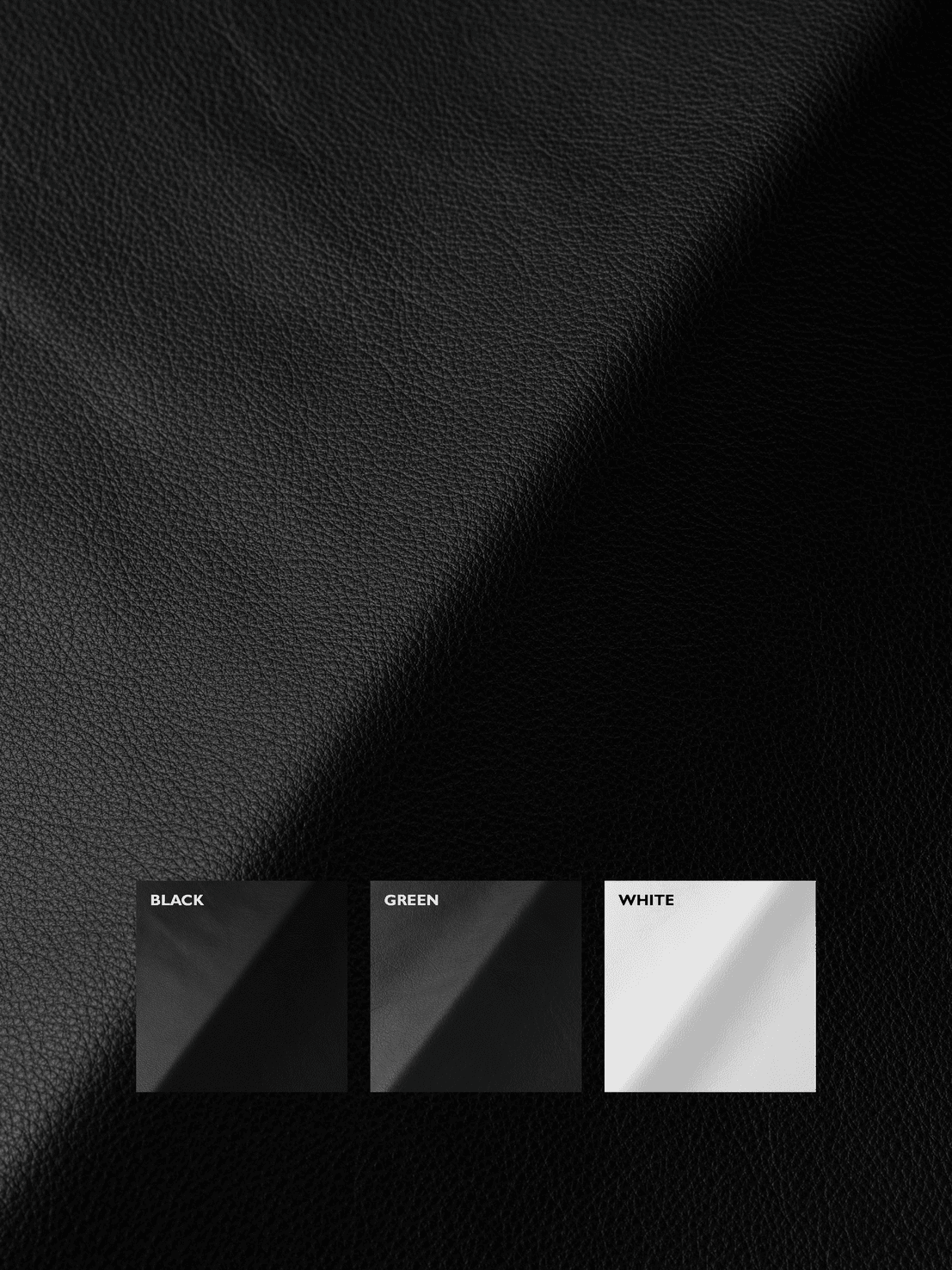 Savanne Collection
Our Savanne leather has a soft, matt surface with natural markings. A classic leather available in three classic colours.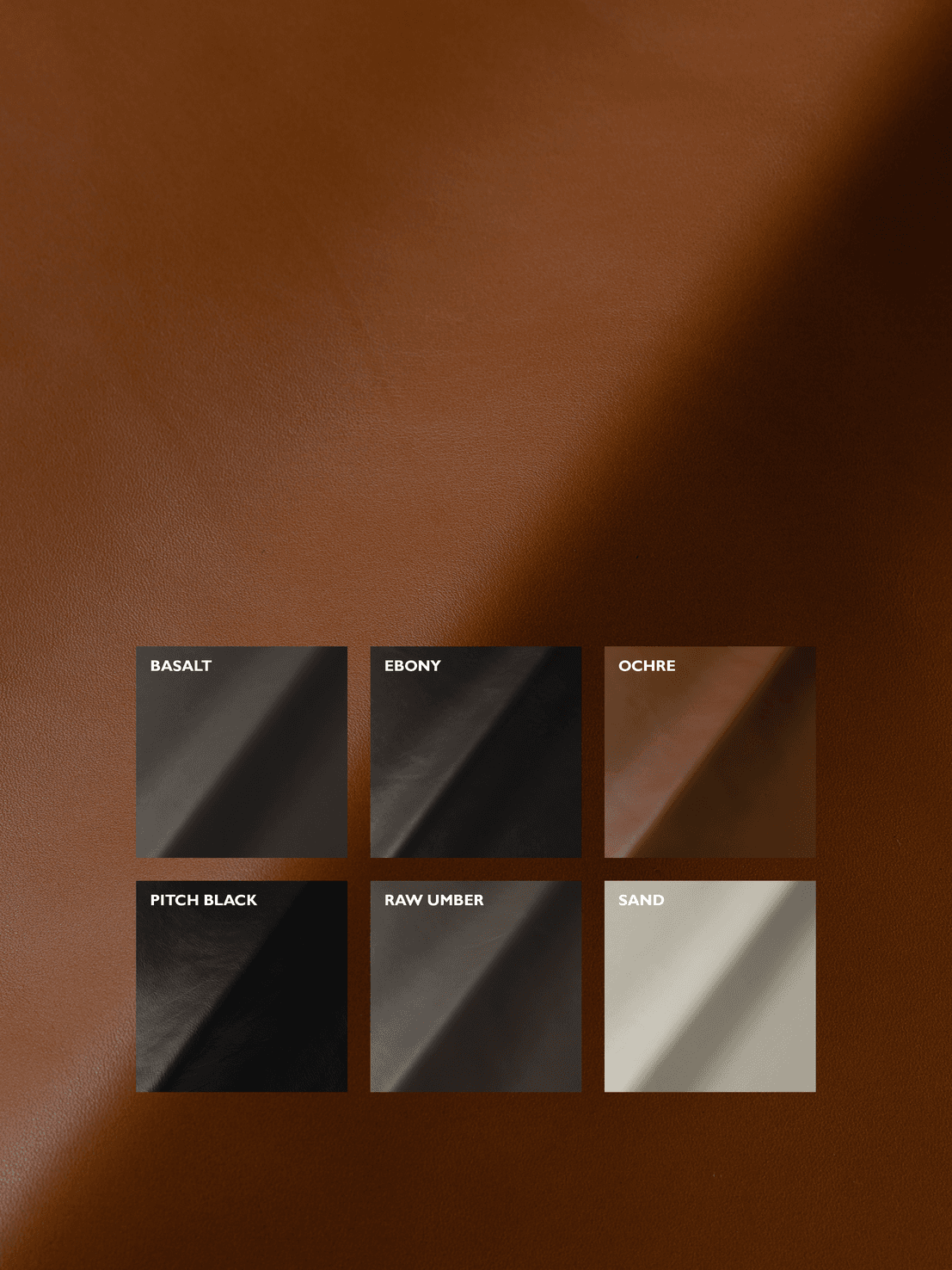 Shade Collection
The leather in our Shade Collection has an understated elegance and luxurious natural matt look. Available in six earthy colours.
Spectrum Collection
Spectrum is a soft leather with a subtle texture that looks more uniform. Available in eleven bold colours to choose from.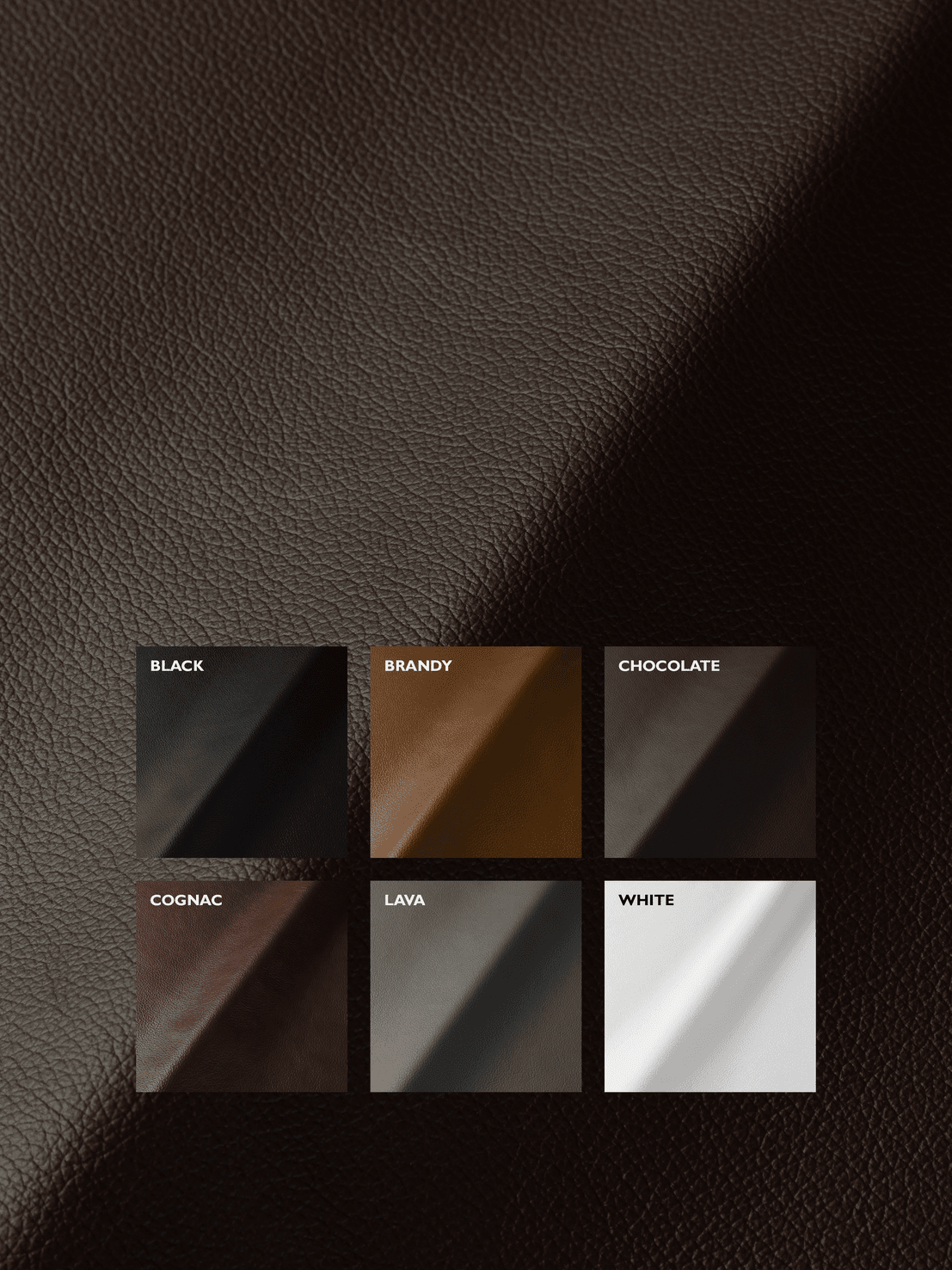 Ultra Collection
Our Ultra leather has a uniform grain pattern that is buffed and embossed and truly nice to touch. Available in six colours that go with anything.
Leather furniture as the keeper of your life's story
Our fabric and material collection contains high quality 100% real, authentic, genuine leather. Good quality leather, when cared for properly, ages like a fine wine. Over the decades leather will develop fine creases and veins. It becomes a unique piece that tells your life's story. Having a piece in leather means you can pass on your story for generations to come.
An eco-conscious and sustainable choice
We've expanded our fabric and material collection with eco-conscious and sustainable leather from Sørensen. The four new leather collections, Shade, Savanne, Spectrum, and Ultra are all high-quality leather made from upcycled raw hides produced with minimal waste. With three different types and over twenty colours, there's leather for any space, budget, and taste.
Discover our new leather collections
Shade
,
Savanne
,
Spectrum
, and
Ultra
.