The fluid motion and pink colours in the Ripples Carpets bear Andrés Reisinger's signature design style. A conceptual approach, bridging the imagined and tangible.
What brought you both to design?
Andrés Reisinger: Since I was a kid, I always loved creating things from scratch. When my peers were craving to play video games, my aspiration was to create video games. I guess you could say that that was the beginning, and it further grew into my passion for creation.
Júlia Esqué: I have been interested in objects for a long time and I am still as curious. My design process is based on experimentation, model making, and iterations and that occasionally leads me to unexpected results. So, it's a continuous learning process that fulfils me day-to-day.
What were your very first artistic expressions that you can remember?
AR: I wouldn't be able to recall my very first artistic expressions, but I always felt a certain artistic spark within. I also studied music at the conservatory of Buenos Aires from a very young age. That taught me to bond my artistic impulses with discipline, which is a crucial thing to do if you wish to achieve any mastery.
JE: Even though my parents didn't work in artistic vocations, both my grandparents did. My grandmother was a ceramic teacher and my granddad a blacksmith. I remember that visiting my granddad's metal workshop felt like visiting an amusement park. 
The Hortensia Armchair ended up taking on a life of its own. How did that happen, and did you expect it would happen?
AR: It happened naturally. Our mission with Júlia was to bring Hortensia Armchair to life and afterwards show our creation to the world. The rest took place organically without us being directly involved.
At what point did you, Andres, realise you needed Julia's expertise for Hortensia?
AR: I knew I needed to team up with someone for this project. I contacted lots of different production teams and manufacturing partners, but nobody was feeling confident about achieving the same look as the renders. Then I thought of Júlia, who was my friend and is a product designer that focuses on textiles, and together we created a completely new production process to make this chair.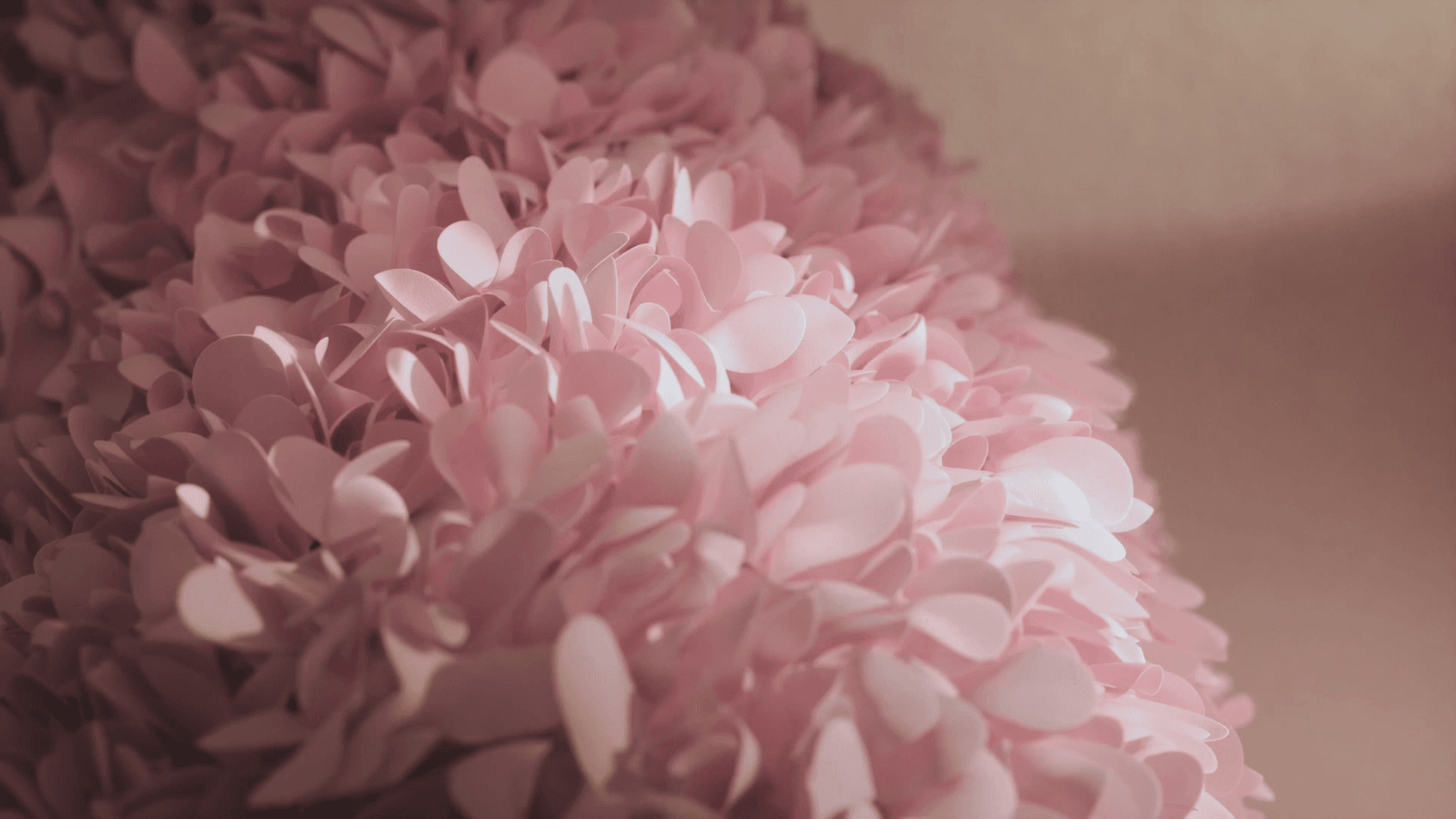 'The Hortensia Armchair's signature petal fabric is made from over 30.000 laser-cut petals to create that feeling of sitting in a flower.'
How did you first encounter Moooi and what made you reach out to Moooi for the Hortensia Armchair?
AR: I met Marcel, co-founder of Moooi, several years ago. We kept a good connection and followed each other's work since then. When Júlia and me felt the urge to amplify Hortensia's exposure and accessibility, the first thing that popped into my mind was Moooi, as they channel the link between the art world and the product that felt exactly right for Hortensia Armchair.
JE: The chair has evolved through different stages in its life. Not only from virtual to physical but also from an artisanal limited edition to an industrial product available worldwide. It feels like a natural evolution and we couldn't imagine a better brand taking the Hortensia Armchair on when we presented the physical chair back in 2019.
Your Ripples Carpets are very imaginative. How did your idea for the carpets come to be?
AR: Both the pink colour, the tones of the human body, and the spherical sculptures refer to a world that is calm and focused on the emotions which I transmit through my concepts. With this carpet, I played with the transmutation into my language of a drop falling into a glass of water. The water ripples translated as rings that denote reactions to contact between two parts.
You don't start your projects in conventional ways, like sketching or writing a concept. Why do you choose to start digitally?
AR: I've been working with 3D software for over 10 years now and throughout these years of practice it became my best and fastest tool to develop and share my ideas and visions. Writing or sketching the concepts was never my thing.
Your work often holds pink colours that refer to colours in the human body and organic and fluid shapes. How did your dreamy signature style come to be?
AR: The human body, its shape, colours, and texture was always my main source of inspiration. It is the basis, foundation for the colour palettes of my work. And with 3D tools, there are no limits. They give me the freedom to design whatever I can imagine, without problems of matter or development, and that helps me develop unpredictable processes. 
What would be your ultimate design dream? What else would you like to accomplish?
AR: My work is not really goal-oriented. Rather, I'm focused on the process of my work and its organic evolution. Therefore, I don't have one ultimate dream; I trust the process of creation and witness the fruits of it along the way.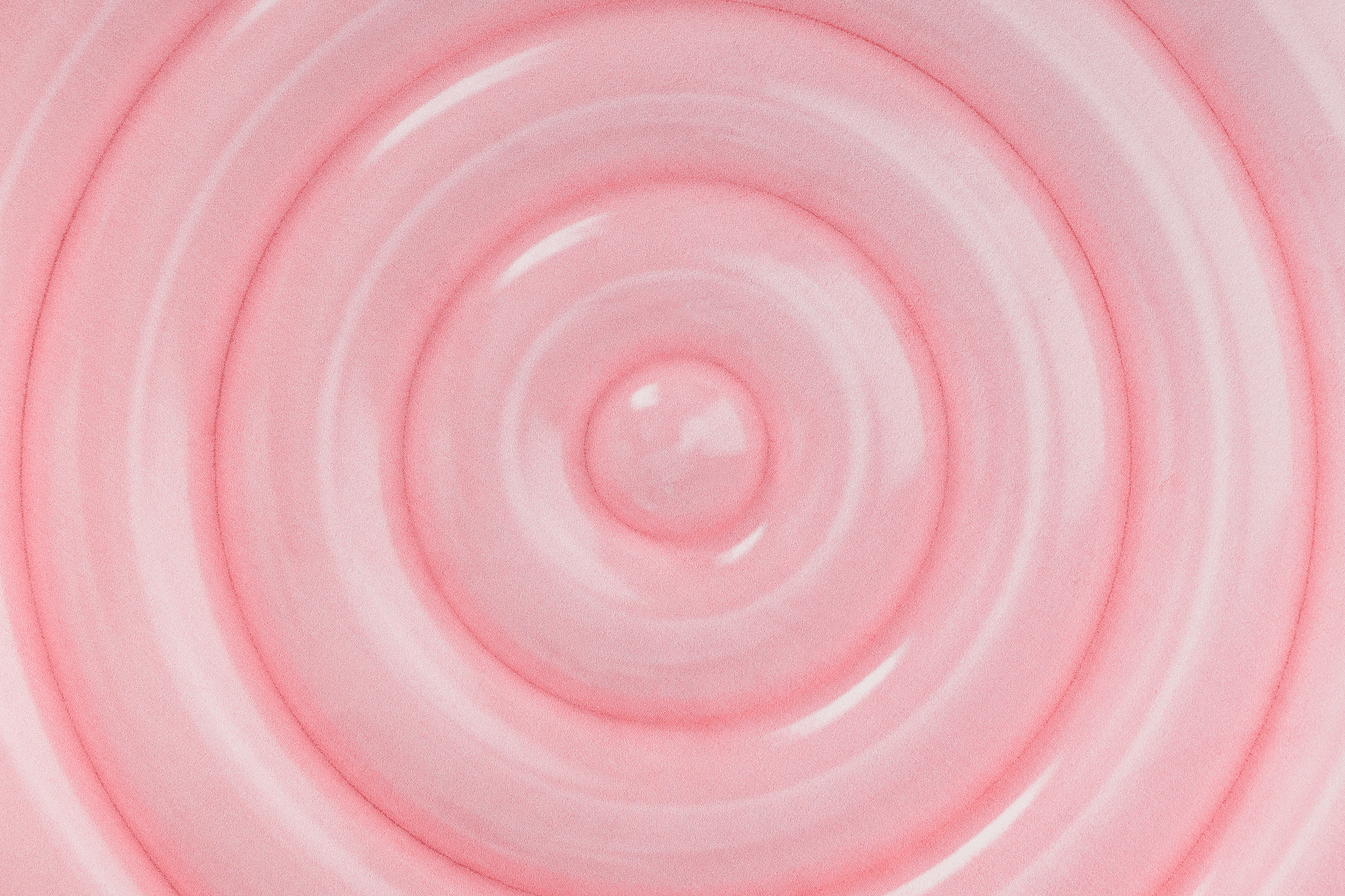 'The fluid motion and pink colours in the Ripples Carpets bear Andrés Reisinger's signature design style. A conceptual approach, bridging the imagined and tangible.'