Moooi sailed away on a bold adventure around the globe and digged up the dustiest of museum archives in order to find invaluable treasures: the drawings of lost animals, trimmed by imagination. The most invaluable treasure from past and present expeditions is the unexpected diversity of beauty, in all its forms…
Since the dawn of human civilisation, curiosity and a great sense of adventure have tempted explorers to undertake risky adventures in search of the unknown. New worlds were waiting to be discovered by those who persevered and survived the dangers along the way. The life of an explorer was tinged with fear and excitement, hard work and physical discomfort. After months or sometimes years of tainted travels, we can only imagine the rush of adrenaline going through a sailor who spotted new land, or an explorer who looked into the eyes of an unknown animal. We can merely try to picture it …
Some adventurers set out with a purpose: they would seek a golden treasure to change their destiny, the fountain of youth to live forever. They chased their dream with youthful dedication, possessed by a great desire for adventure, seeking a life of excitement. What they actually discovered were much greater treasures for humanity: fish that could fly, amazing-looking birds that sang like angels and underwater creatures glowing in the dark!
If safely returned to what they called civilization, they reported of remarkable new worlds and the rich beauty of exotic, diverse and extraordinary animals. Birds with plumage the colour of the rainbow, cute smiling creatures hanging high up in florid trees, breath-taking animals of all dimensions began to populate new myths and stories. Even though most of these animals were never seen again, the variety and diversity of nature exceeded imagination and puzzled even the most sceptical.
Learning about these magical islands and discoveries became an endless source of inspiration for talented artists. They were driven to recreate these bedazzling animals, to make sure that people realized in what amazing world they lived. With great imaginative effort, they put pen to paper and tried to reproduce such magical beauty.
For Moooi, unique drawings of forgotten species were made available by museums and archives from all over the world. Inspired by ten magnificent extinct animal drawings, Moooi created designs for surfaces: a new collection of fabrics and leathers, wall coverings and Carpets that bring the Extinct Animals back to life!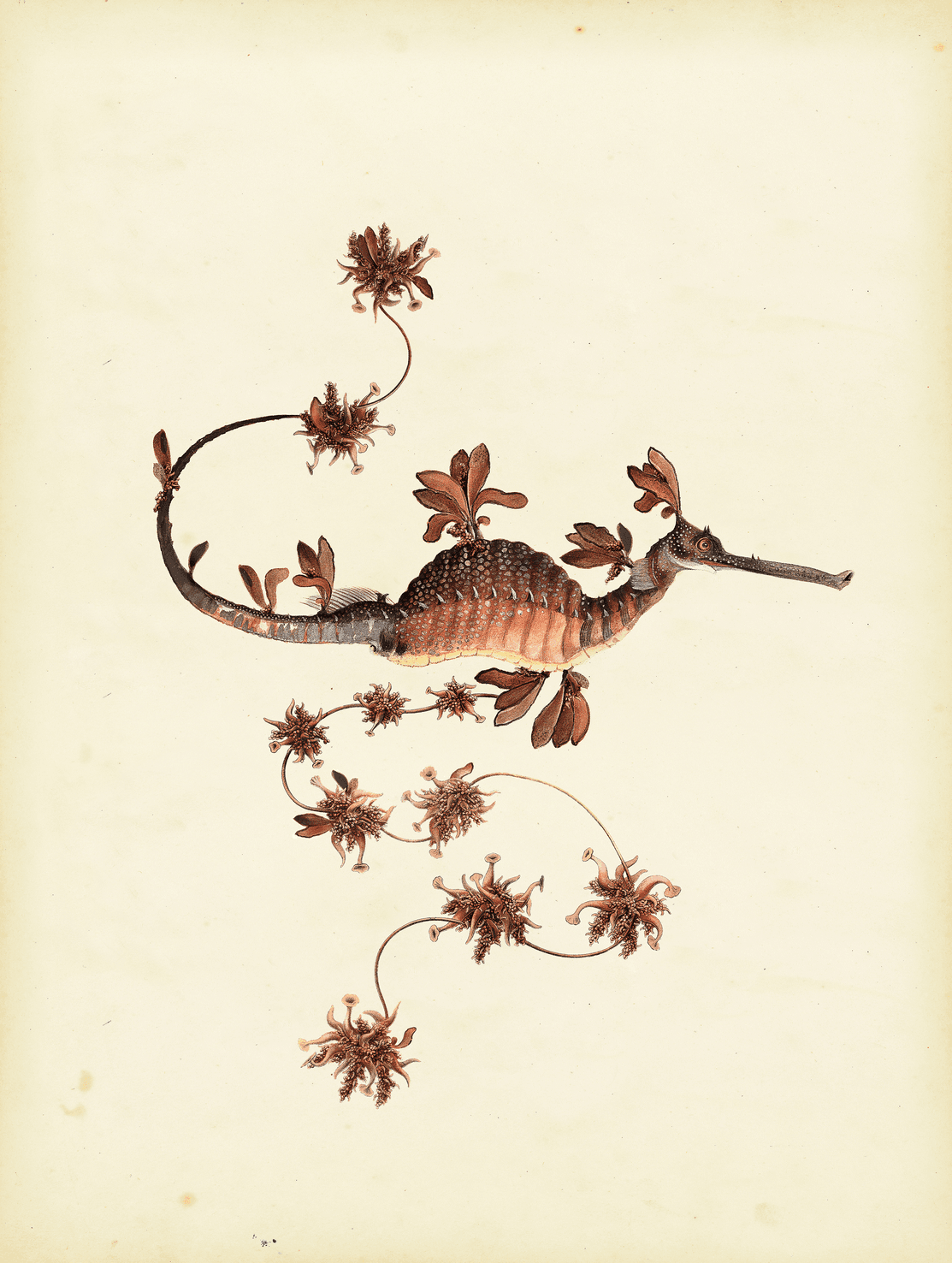 Fabrics
The Extinct Animal Fabrics are the ultimate high-end collection of numerous fabrics and leathers. They bring a touch of luxury, softness and a splash of natural beauty to upholstered designs from the Moooi collection. Inspired by a selection of unique extinct animal drawings discovered in dusty libraries around the world, Moooi envisions a collection of fabrics based on the animals' features. To follow this ambitious adventure, Moooi dives into the world of fabrics and leathers, discovering their natural qualities and the different feel of diverse materials.
The Extinct Animal Fabrics are a force of nature to be reckoned with! Their organic structures, extreme softness or roughness, their landscapes and geometric patterns are reminders of the wonders of nature. They embody not only the extinct animals' looks and textures but also their tactual feel. An assortment of high-quality materials serves this purpose. They range from high pile cotton velvet to jacquards; from treated leathers to mohair and fluffy fur.
Wallcovering
The Extinct Animal Wallcovering Collection by Moooi Wallcovering broadens Moooi's design horizons by adding a new vertical dimension. Each wall covering is inspired by the characteristics of one Extinct Animal. Striking combinations of colours, features and patterns of its fur, plumage or skin bring it vividly back to life on our walls. Some designs narrate a story; others stimulate our senses using imagery and textures.
Carpets
The Extinct Animals Carpet Collection is a new family within the Signature Collection of Moooi Carpets. Each carpet is inspired by one of the extinct animals. The colours, structure and patterns of their fur, plumage or skin comes vividly back to life. Legends and stories that surround these creatures from the past also find a place at the heart of every carpet. Thanks to the use of an extremely soft and comfy material, high pile soft yard, their high resolution prints bring the animals back into our lives, untamed and beautiful.