As morning flows into the afternoon and evening, our lighting preference in our home changes. Kinetic lighting design Plié Plissé, by Lukas Bazle, moves along with the rhythm of your day.
Nature is often one of our biggest inspirations. This was also the case for German designer Lukas Bazle when he came up with the idea for his Plié Plissé Light, a decorative and functional lamp based on kinetic energy. Nature, and observing the everyday objects around him and rethinking them. Thinking of ways to improve and modernise. Design that better matches our wants and needs in life.
Flexible lighting for modern-day living
Plié Plissé lets you choose the intensity and direction of the light. Unfolded, the light is soft and diffused. Perfect for (dinner) parties and lighting your whole room up. Fold the shade in and the lamp shines downwards and more intense, making it easier to work or read a book. As if dancing, Plié Plissé moves along with the rhythm of your day.
Kinetic design
The fascinating and elegant flow of Plié Plissé by Lukas Bazle is inspired by the kinetic movements found in nature. The adjustable shade is made from pleated fabric in a honeycomb pattern. The cellular pleats of the shade are inspired by honeycomb blinds and allow you to change the direction and brightness of the light. Honeycomb blinds are another example of kinetic design.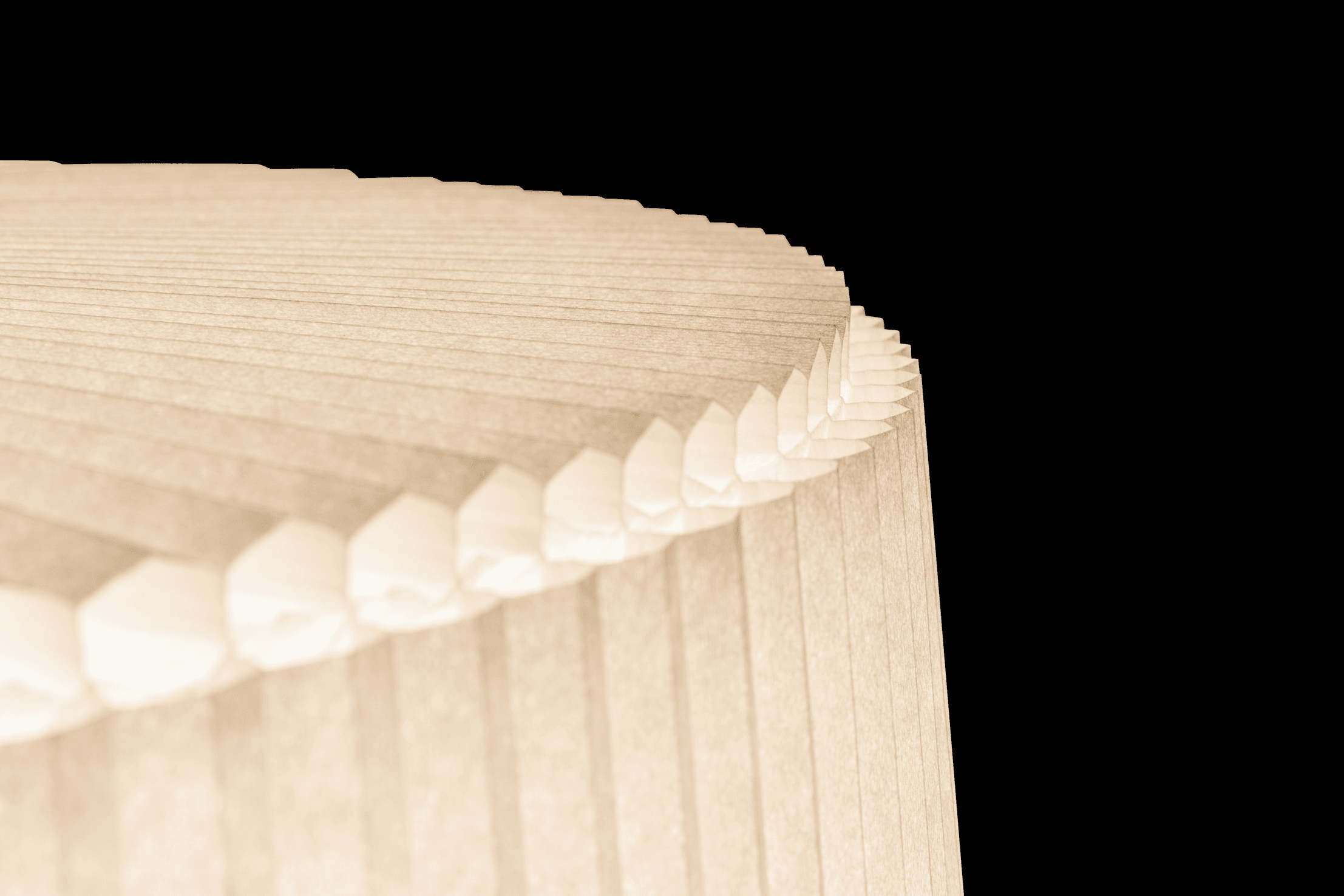 'I always aim to combine functional solutions with a playful use'
–– Lukas Bazle
About the designer
Lukas Bazle is a Berlin-based designer focused on product- and interior design. Bazle prefers to start by working directly with materials and mockups, to achieve production-related and original results. This young and upcoming talent aims to combine functional solutions with a playful use.
The Button
Plié Plissé comes with The Button, Moooi's digital proof of authenticity. The Button contains an NFC chip that makes counterfeiting impossible and makes certain it's an original Moooi design.