8 October, 2020
Indulge
yourself
this
autumn
with
a
little
Extra
O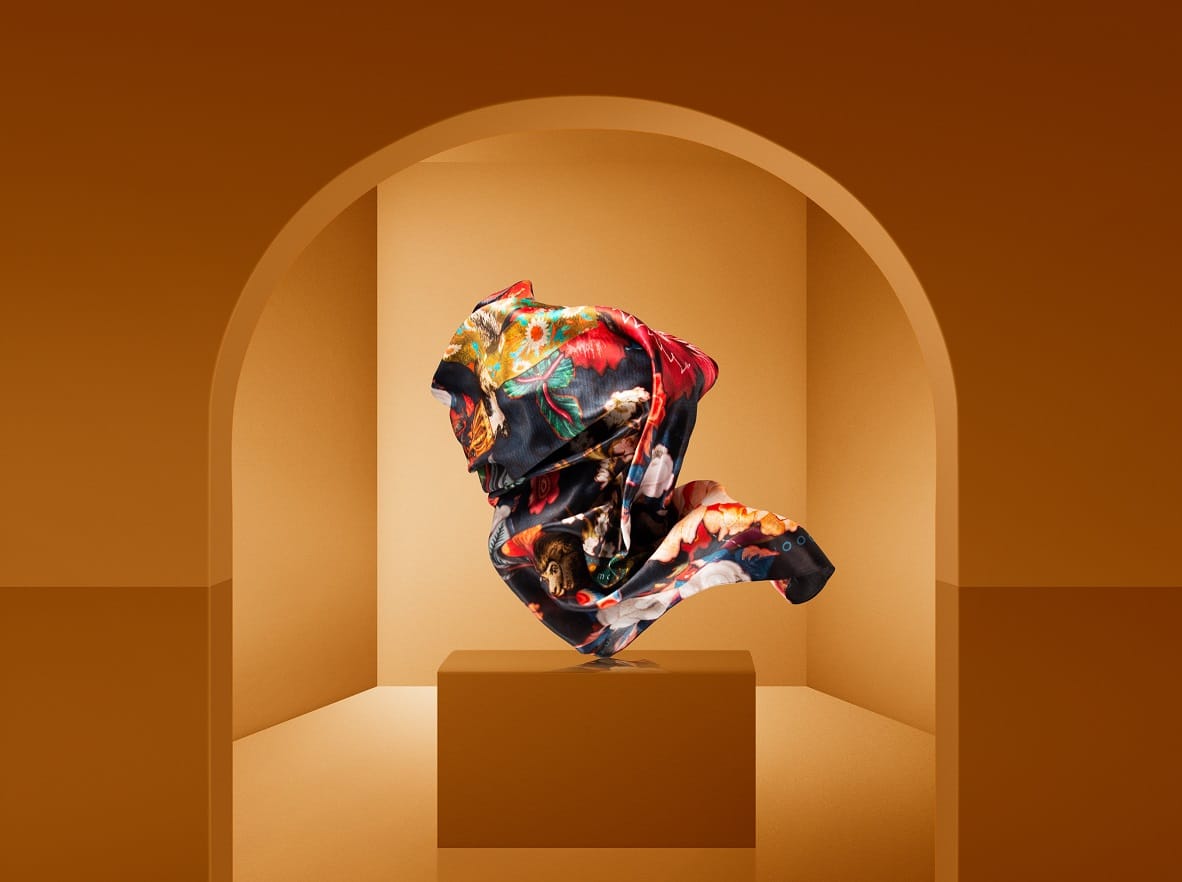 On October 8th, Moooi launches a brand-new line of interior and lifestyle accessories called The Extra O collection. Sensorial room fragrances, comfy pillows, silk scarfs, vases in all shapes and sizes and much more.
Moooi comes from the Dutch word "mooi", meaning beautiful. The extra O in Moooi, stands for the element of beauty and uniqueness in all its designs. The Extra O collection adds those small, but essential, personal touches of creative luxury to your life.
Available only through Moooi.com and the Moooi Brand Stores in Amsterdam, New York, and London.
Accessories are that little extra in your home or personal style that add authenticity. Your personal touch is what makes your home or day-to-day outfit come alive and stand out from the ordinary. With its multisensory accessories in bold colours and imaginative prints, The Extra O collection embodies the same beauty and uniqueness Moooi stands for, but at different price points. The look and feel of all The Extra O designs offer the same signature unexpected welcome as any other design from Moooi. The perfect gifts to indulge yourself, your interior and others.
Cuddle up to our Extinct Animal Pillows
Butter-soft velvet, cooler-than-cool denim, eclectic patterns and bold prints. The Extinct Animal Pillows are inspired by the Extinct Animals' unique features and characteristics. Available in a range of colours, patterns, sizes and fabrics to choose from, the Pillows add a comfortable and personal touch to your home.
Bring back forgotten scents with our Home Fragrances
Our new home fragrances (room sprays and reed diffusers) are made from natural ingredients and bring the scent of Extinct Plants back to life to enrich your home. Two scents are available: Calli Papayan, a buttery aroma transforming into a lively citrus scent, and Flabellum Fern, a mixture of tropical fruits, heady woods and aromatic leaves.
A touch of elegance with our silk scarves
Add an essential statement piece to any outfit with our silk scarves in Menagerie of Extinct Animals and Tokyo Blue Rendezvous print. Tie them around your waist, head, neck or bag for that element of elegance. Our silk scarves in signature patterns are light, soft and ready-to-wear.
Let your imagination fly with the Extinct Animals Journal Set
Bring back the fun of pen and paper with our refined stationary. The Extinct Animals Journal Set consists of five beautifully adorned notebooks, a pencil set and postcards. Great for gifting someone, or yourself, the thrill of adventure and imagination.
Extinct Animal Pins, which one is your favourite?
By popular demand: a set of five Extinct Animal Enamel Pins. Pin the Blushing Sloth, Calligraphy Bird, Indigo Macaque, Armoured Board and Blooming Seadragon to your daily wear for that unique personal touch. This set of pins is ideal as a gift to yourself or to others. Which one is your favourite?
Something old, new and blue: Delft Blue Vases
Marcel Wanders' Delft Blue vases are reinterpreting and revitalizing Delft Blue and old Dutch craft using new ideas for shapes and decoration. Produced at 'Royal Delft', the original producer of the beautiful Delft Blue ceramics since 1653, the vases add a certain romance to your home.
Light up any room with the Bold Candleholders
Nothing says cosy like candles. The Bold series, developed by designer Roderick Vos, will let any room bathe in soft candlelight. The noble appearance and high precision in production make the Bold Candleholders real works of art, created with very little wastage.
Treat your skin and senses with our signature Soap & Lotion
Refresh and indulge with our Hand & Body Wash with Almond & Jojoba Oils and Hand Lotion with Vitamin E & Aloe Vera. A fresh blend, starting with a light top note of bergamot, cardamom and nutmeg, leads over to a warm aromatic-woody heart of lavender and cedarwood. Together they are perfectly complemented by a deep, elegant base note of patchouli, tobacco and musk.
The Egg Vase, an everyday object made from contrasts
Simple unexpected everyday elements converged into something wonderful. The Egg Vase, by Marcel Wanders, is the perfect example of a design piece that elicits the Extra O for beauty and especially uniqueness. The soft, curvy shape of a pile of eggs stuffed in a condom molded into three tactile vases made from sleek white porcelain.
About Moooi
For almost twenty years Moooi has inspired and seduced the world with sparkling and innovative designs. The venture founded in 2001, is currently led by Marcel Wanders and Robin Bevers. Moooi is named after the Dutch word for beautiful – the extra 'o' in the brand name stands for an extra value in terms of beauty & uniqueness. Moooi doesn't tell designers what to do, but listens to what designers want to make, try to realise their dreams. Eclectic and always on the edge of commercial reality and cultural interest. To trigger, to create conversation pieces which make your environment more special, a life extraordinary.
More information
Interested to learn more about Moooi? Have a question about The Extra O collection or want to discuss something else? Don't hesitate to send an email to Stephanie de Kanter, global PR at Moooi via press@moooi.com or call +31 (0)6 112 82 505. You can also use these details for all other inquiries, information about Moooi, or a shout out.