27 October, 2021
The
Endless
Possibilities
of
the
Container
Table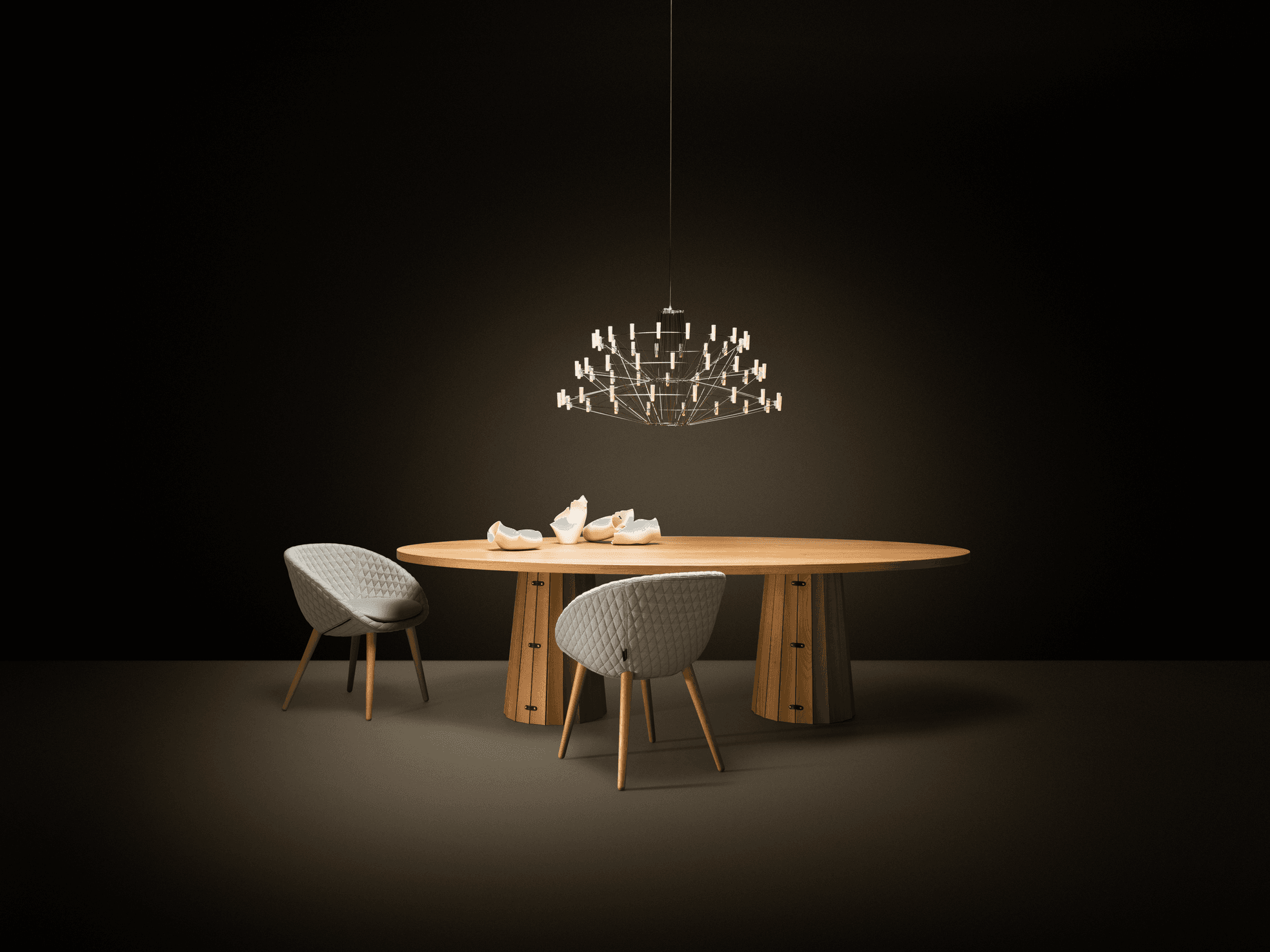 What is a Moooi Original? Every design in our collection is an original Moooi design, but a few of those designs grew out to be Moooi fan-favourites. Extraordinary designs, well-loved by people all over the world! Think of the Horse Lamp by Front, the NR2 by Bertjan Pot, the Raimond II by Raimond Puts and the Container family by Marcel Wanders studio. To honour our Moooi Original designs in our collection, we further improve them.

Endless possibilities, that is what the Container family offers. This Moooi Original by Marcel Wanders studio offers endless configurations to create a solid and architectural base for your interior. The foundation to design your home, your space around. 
Innovative and still unique today
Original, innovative and the first of its kind since its launch almost twenty years ago, the Container family, by Marcel Wanders studio, is still today a unique concept in interior design. A family of lightweight designs, making it easy to move. But when you add water, sand, or pebbles to the Container Table feet and Bar Stools, it's all strength and stability. The innovative foundation of your home.  
The Container Table splits up its identity and functionality into two parts: top and foot. A horizontal piece in different shapes, sizes and materials. The part of the table you touch and live from. The foot is the solid base of the design. The cone-shaped stools or ornamental New Antique stools match the tables perfectly, but thanks to its timeless silhouette, the Container Table goes with any chair or bar stool in the Moooi collection.  
It all began in 2003
The first Container Table designs were introduced in 2003. Its fundamental architectural shape, a cone, redefined modern timelessness and cleverness. The Container Table is solid and stable when filled up with water, sand, or pebbles, but is very lightweight when shipped. Made from material suitable for both indoor and outdoor use. 
A year later, in 2004, the strong and sleek shape was joined by the New Antiques Tables and Stools. This family expansion features a curved ornamental base. In 2012, the Container Bar Stool was added to the ever-growing family.

Adding a natural touch 
Bodhi is the most recent expansion of the family: a wooden wrap for the Container Table's foot. Bodhi keeps the original design's qualities, strength and stability, but has a completely different look. It adds softness and a natural feeling because the wrap is made of oak.   
The versatile and humble servant
No design in the Moooi collection is more versatile than the Container Table. The feet have different heights, finishes, shapes, and colours. The tabletops have different shapes, sizes, materials and colours. All options are interchangeable. This means endless possibilities to match any space, interior, and personal style. The Container family is the humble servant in a well-designed interior.  
Stay connected with your Container Table
No more searching for a power outlet and no more dead batteries. The Container Tables are now available with an electronic module comprising power sockets and USB connections. The module, embedded in the tabletop, contains three socket apertures and can be opened and closed by flipping it around. 
About the designer
Marcel Wanders studio is a leading product and interior design studio in the creative capital of Amsterdam. It has over 1,900+ iconic product and interior design experiences all around the globe for private clients and premium brands. Under Marcel Wanders and Gabriele Chiave's creative leadership and direction, the studio has made it his mission to "create an environment of love, live with passion and make our most exciting dreams come true." 
The studio's work excites, provokes, and polarises, but never fails to surprise for its ingenuity, daring and singular quest to uplift the human spirit, and entertain. In this universe, the coldness of industrialism is replaced with the poetry, fantasy and romance of different ages, vividly brought to life in the contemporary moment. 
The Button
The Container family comes with The Button, Moooi's digital proof of authenticity. The Button contains an NFC chip that makes counterfeiting impossible and makes certain it's an original Moooi design.
Interview + More information
Interested to learn more about the Container family or any other Moooi Original? Want to do a virtual coffee via zoom? Or have a burning question about a different topic? Contact Stephanie de Kanter, global PR at Moooi, via press@ moooi.com or call +31 (0) 6 112 825 05.