Bedeck your walls with the Memento Moooi Wallcovering collection and your home will breathe kindness and liveliness. Discover the Memento Moooi Wallcovering collection. Inspired by five Extinct Animals remembered for their unique kindness and love for life. Each design will impact your home and let you create memories that last a lifetime.
Moooi Wallcovering introduces the Memento Moooi Wallcovering Collection. A versatile collection inspired by the characteristics of the most kind and vivacious of Extinct Animals. Some designs in the collection narrate a story and other designs stimulate our senses with imagery and textures.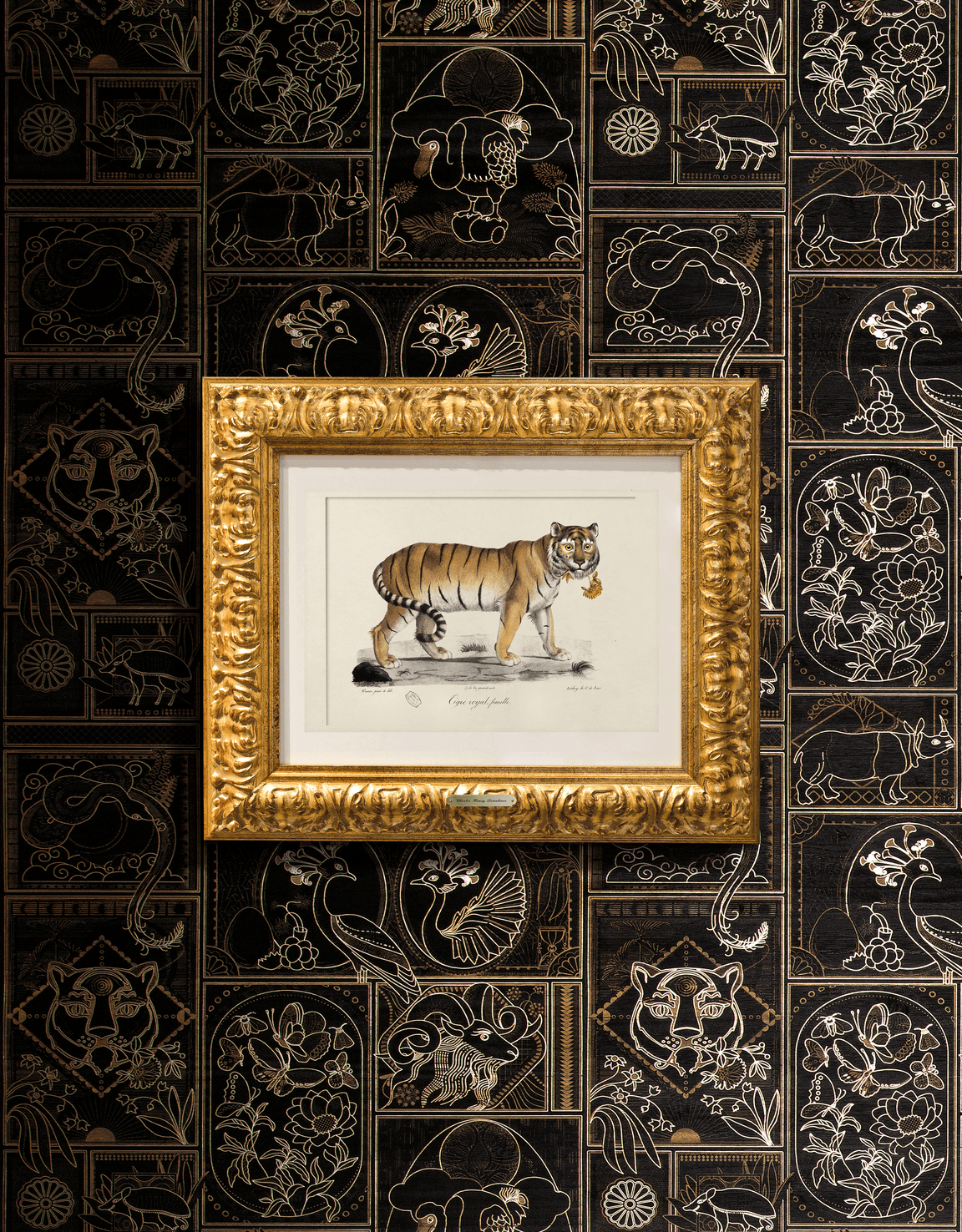 Golden Tiger Wallcovering
Golden Tigers couldn't bear to be parted from their loved ones, so the wall covering depicts this friendly Extinct Animal surrounded by his animal friends.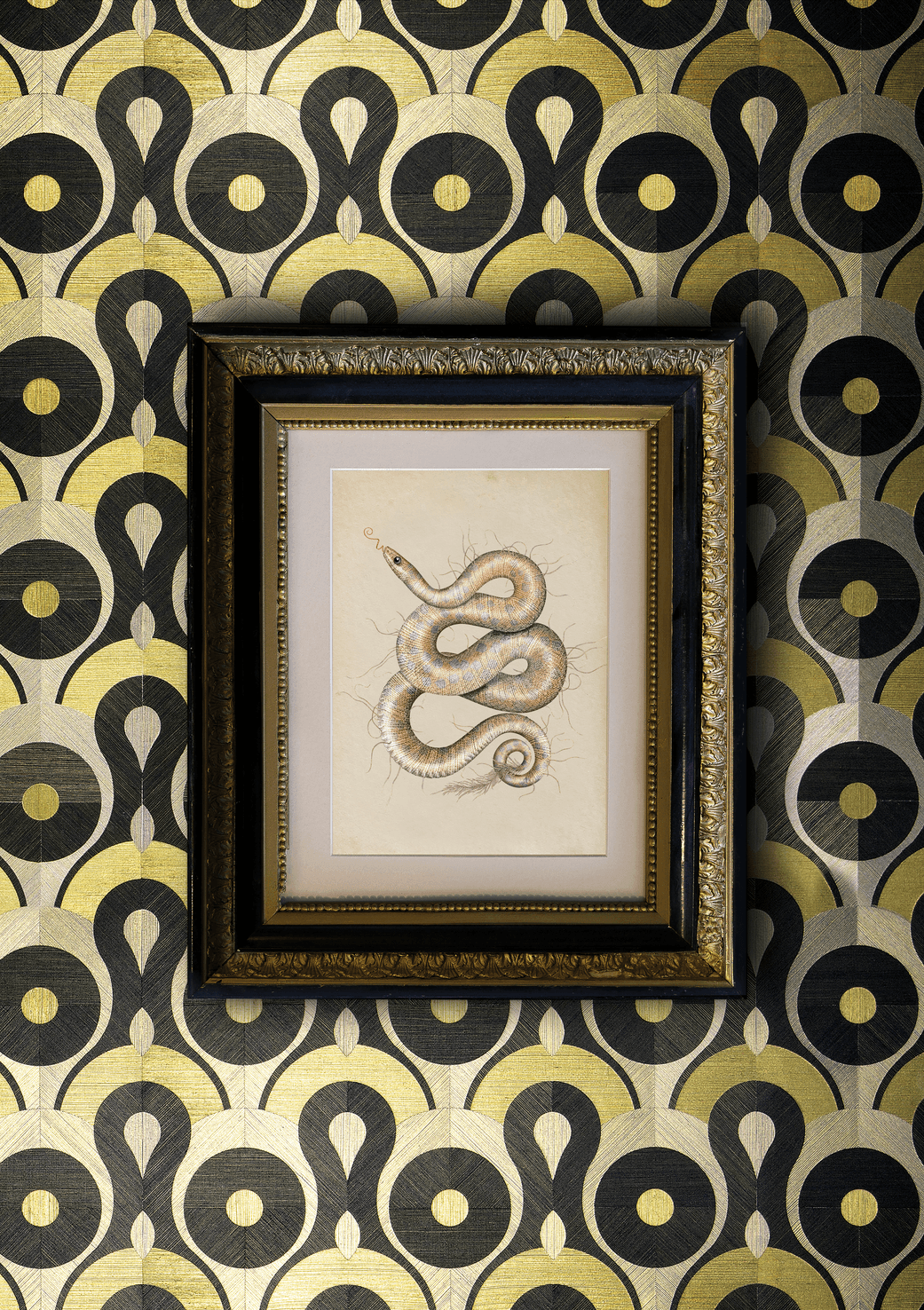 Queen Cobra Wallcovering
Queen Cobras were majestic looking snakes named after Queen Tanjii of Kemet, because their long coiling hairs resembled the queen's hairstyle.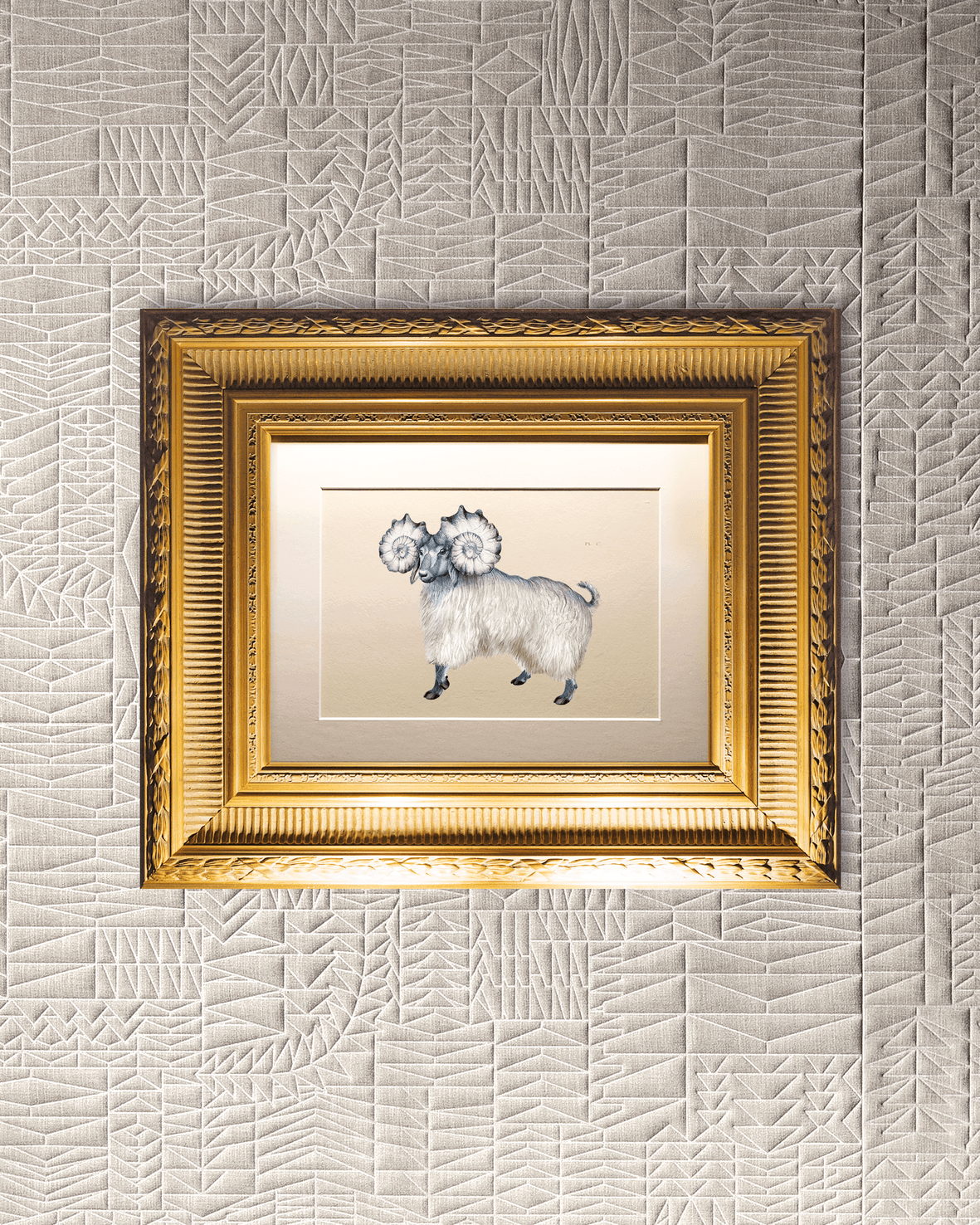 Pogo Goat
The intricate pattern of the Pogo Goat's yearly migration has us guessing how ambitious the choreography of the dancing Pogo Goats really was.
The collection is made with a variety of materials such as wood veneer, sisal fibres, gold foil, pleated paper, and velvet-soft textiles. The result? Striking combinations of colours, reliefs, and patterns that make a lively impact in your living space.
Meet the sharing Mimic Moth, loving Dandelion Cranes, social Golden Tiger, fearless Pogo Goats, and peaceful Queen Cobras. A medley of Extinct Animals that lived and loved like there would be no tomorrow. They will remind you to cherish each moment, make amazing memories, and celebrate life!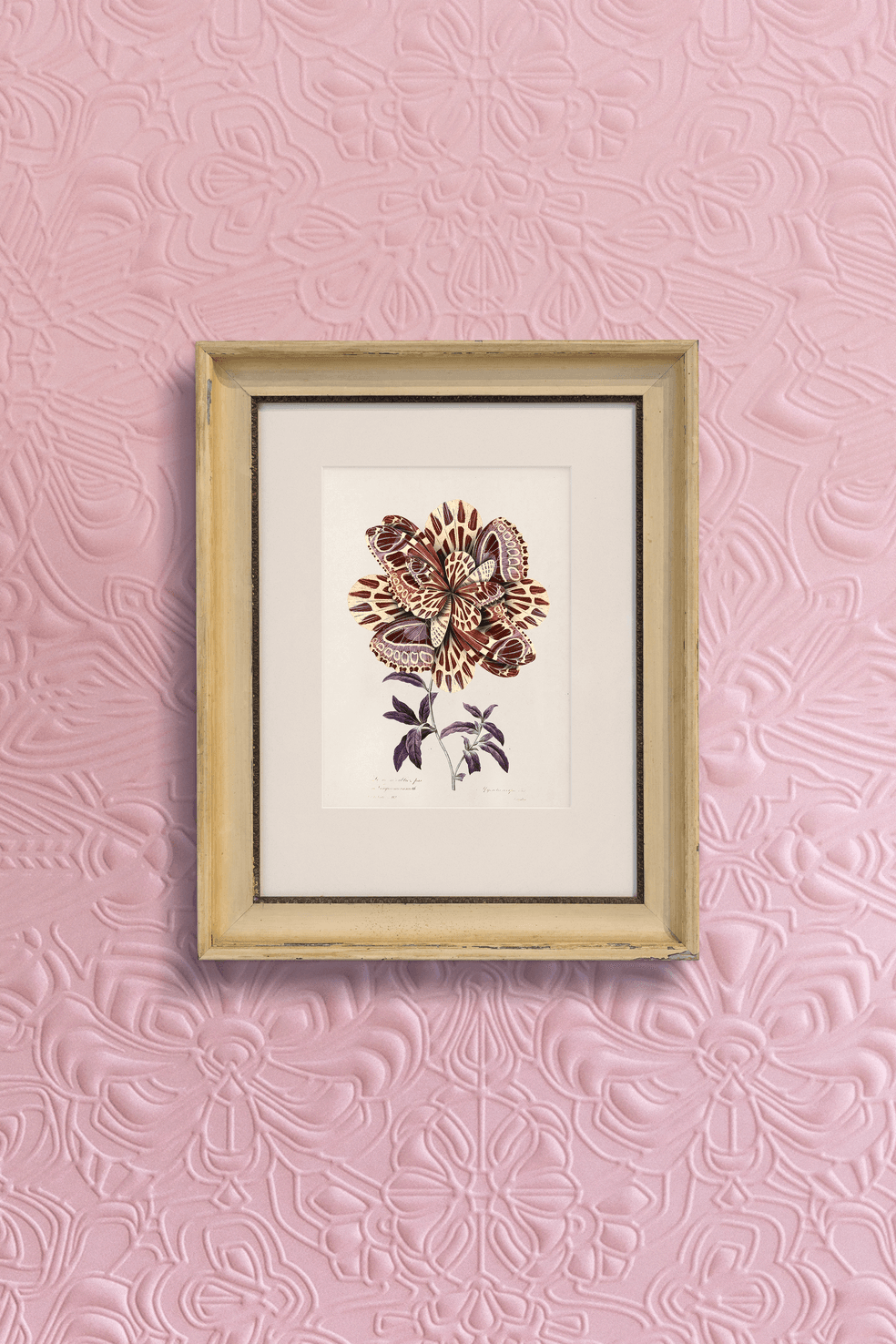 Mimic Moth
Mimic Moths would mimic the flowers they visited during daytime. They were social creatures that lived in sizeable colonies and took good care of each other.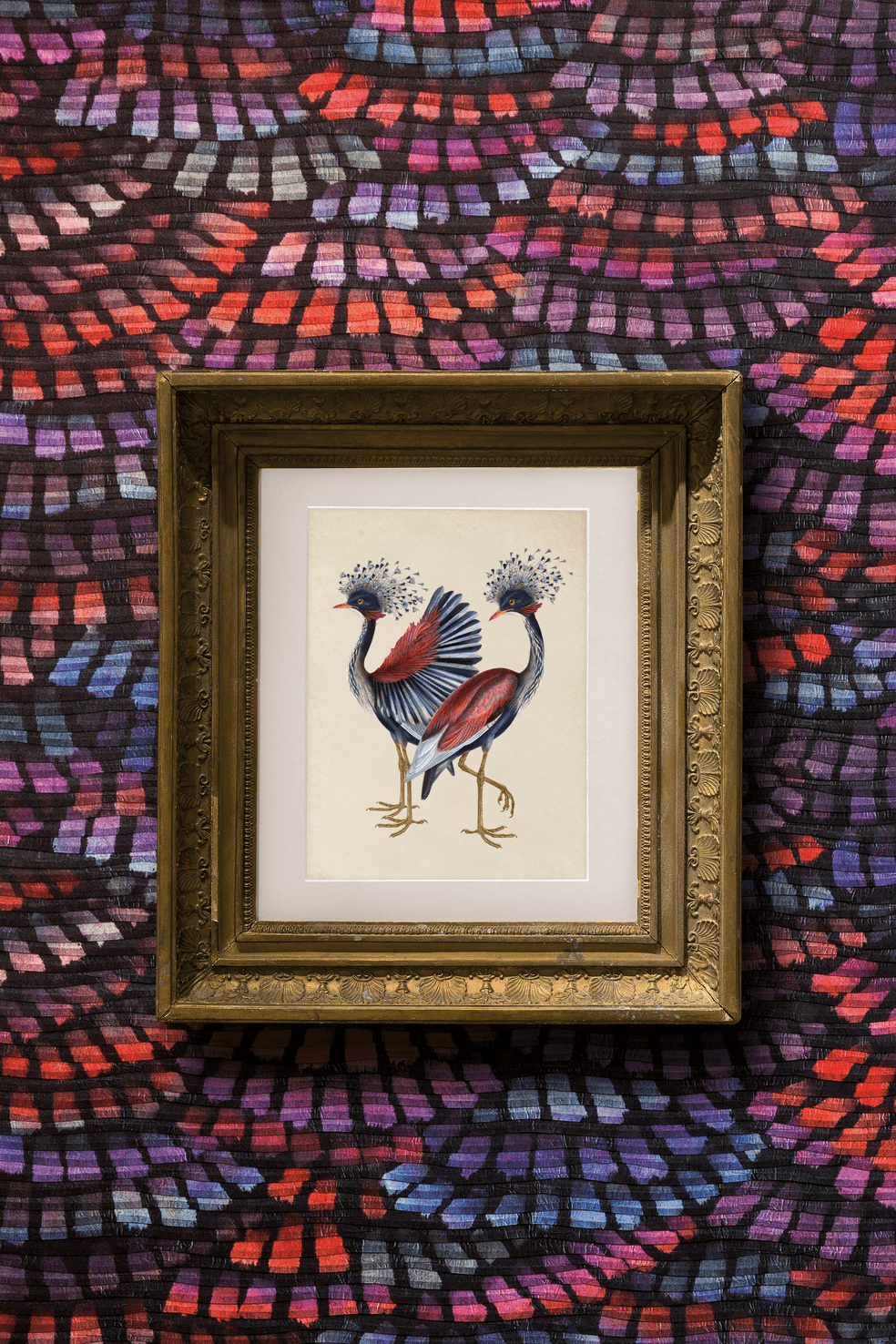 Dandelion Cranes
The vivacious Dandelion Cranes always came in pairs. Born as twins, Dandelion Cranes were inseparable until they found their mate and coupled with them.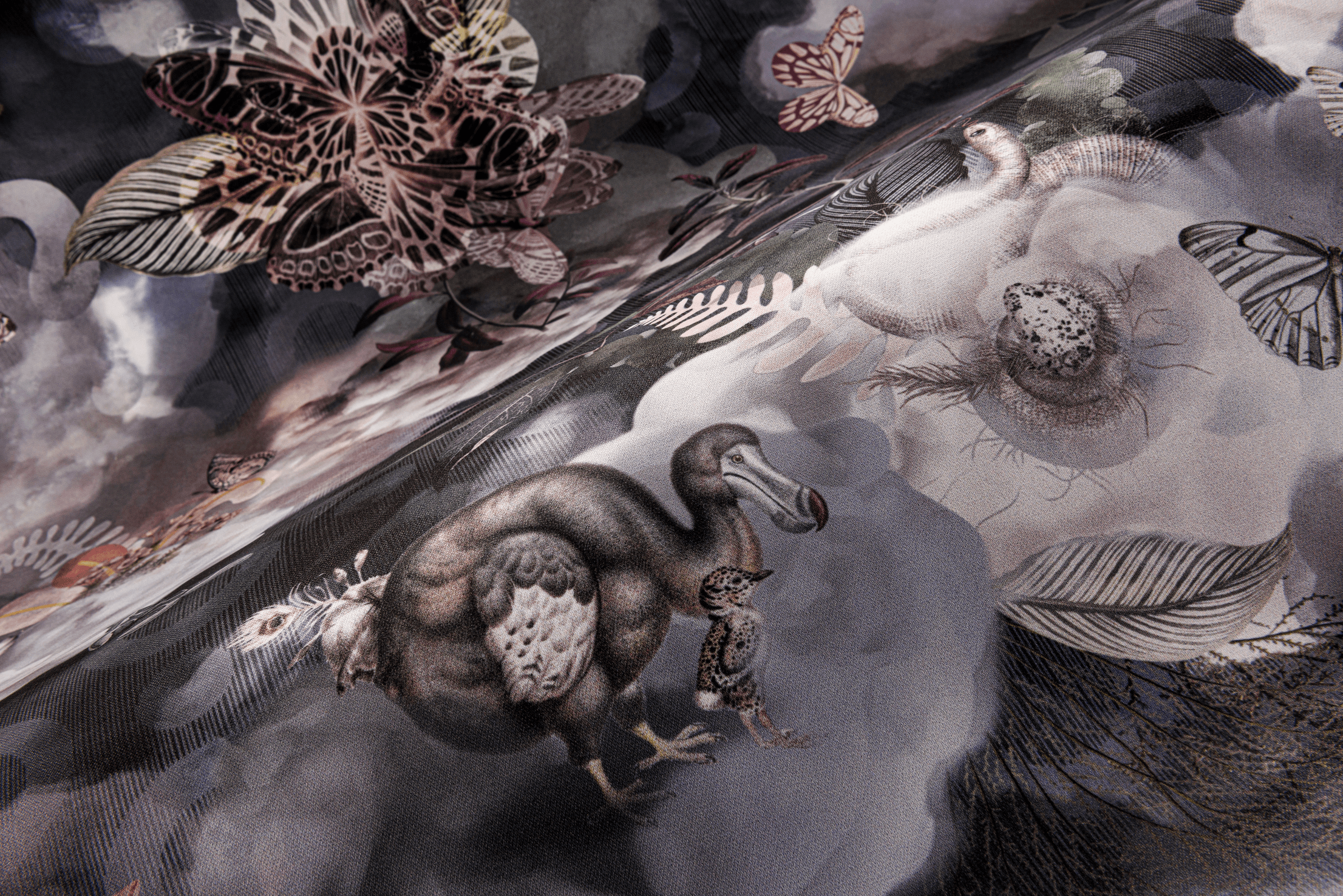 Memento moooi medley
Each animal knew how to cherish each moment of their lives and lived to make beautiful memories.