Moooi celebrates the Smoke Series by Maarten Baas, a Moooi Original since 2002. We sat down with the creative mastermind himself and spoke about his dreams, his youth and his Moooi Originals.
This interview is part of a series in which we sit down with Moooi Original designers and in which we explore how designers turn their dreams into reality.
Interview by Tracey Ingram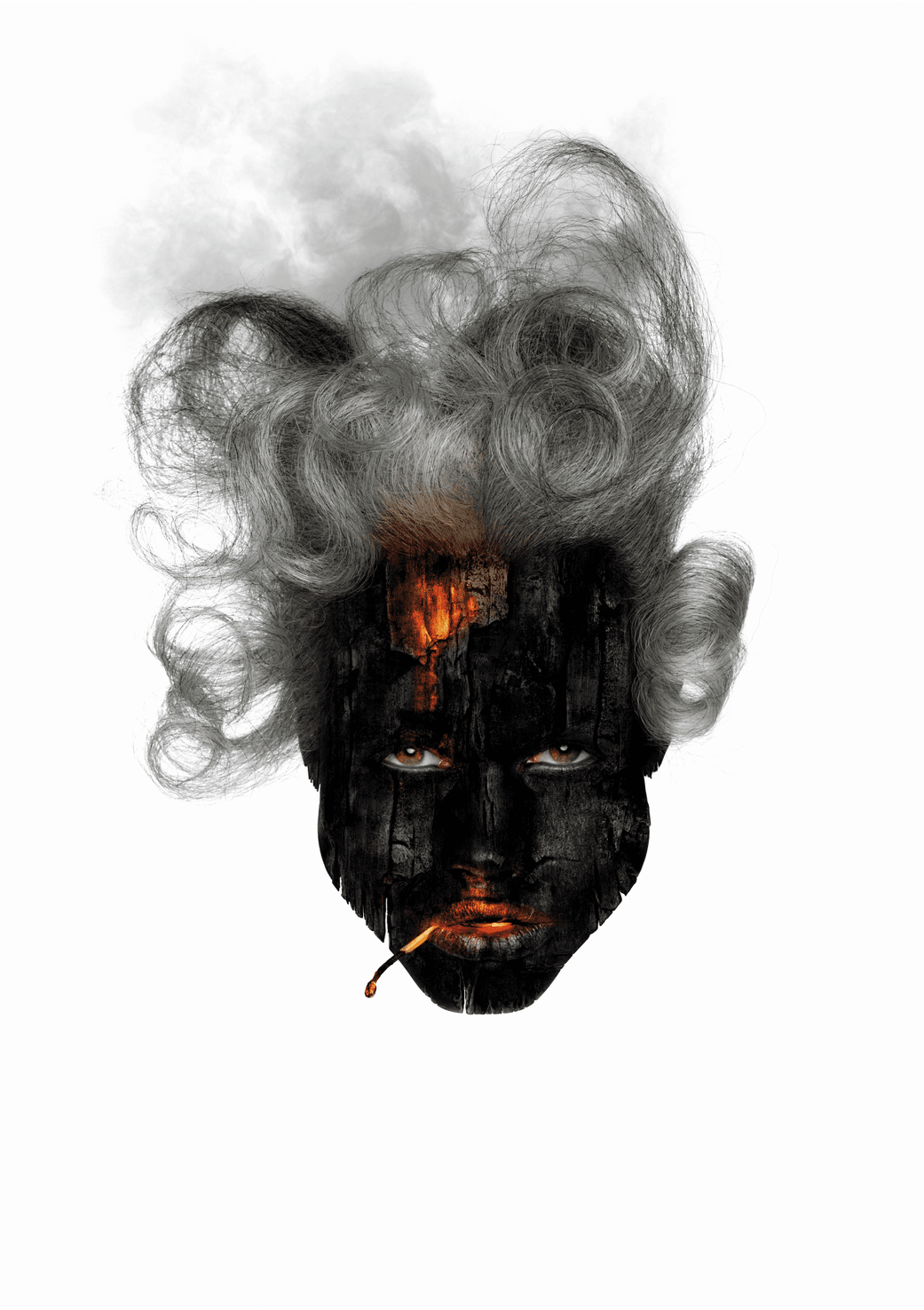 "My gut feeling was that I had something to say but I didn't know how to express it. I failed many times…"
– Maarten Baas
Image: 'Smoker Man' by Erwin Olaf for Moooi
When did you realize that design was your vocation?
MB: As a young boy I didn't know that the job of a designer existed. All I knew was that I wanted to be creative in one way or another. It was only at age 15, when an older friend of mine began to study architecture, that I discovered design was a profession. I liked the idea of self-expression within set parameters, and I still approach design in that way. I don't consider myself to be an industrial designer. Perhaps I'm more of an artist born in a designer's body.
What were your first creative expressions?
MB: All kinds of things. My parents gave me a lot of freedom. I had my own bedroom and would play around in it, customizing everything from furniture to guitars to bicycles. At one point I slept in a hammock, which demanded a different kind of bedside table: something I could easily reach when reclining yet tuck away when I wanted to swing. In a way, my circumstances forced me to start designing.
You eventually made things official by studying at Design Academy Eindhoven…
MB: Yes, but after three months there I almost quit. I was at the point of discussing with the administrative department the possibility of getting a refund. Then my father told me that he thought I was in the right space. He didn't push me, but subtly suggested that I stay. From that moment on I decided to go for it, even though that early uncertainty continued throughout the years. My gut feeling was that I had something to say but I didn't know how to express it. I failed many times. Eventually I came up with the idea of making the Smoke furniture collection.
How did Smoke come into being?
MB: I needed to choose a theme for my graduation work and wanted to challenge the definition of beauty. I questioned why we need to preserve products, as if time doesn't exist, when nature itself is in constant flux. We typically try to not damage our furniture, but I did the opposite: I burned it. The pieces took on a new kind of beauty and made people look at them in another way.
You tried other ways of altering the furniture: soaking it in water, throwing it off a cliff…
MB: I experimented a lot within the theme of preservation and natural evolution. In retrospect, some of the results resemble the Clay Furniture I developed a number of years later. Clay was also a balance between rigidity and natural expression.
Smoke ended up taking on a life of its own. How did that happen?
MB: Straight after I graduated it was launched by Moooi and shown in Moss, the most prominent gallery in New York City. I knew my circumstances were extraordinary but I didn't know any different either. It wasn't always easy. I was trying to build up my own studio while all kinds of assignments rolled in, but I enjoyed the momentum.
There were four years between Smoke and Clay. After the success of Smoke, did you feel pressured to come up with an amazing new idea?
MB: There were two kinds of pressure. Greater than the stress of outsiders looking at me, wondering if I was a one-hit wonder, was the pressure I put on myself. I wanted to move on and make something new. It was exciting to come up with a new collection, and my intuition told me to make something fragile. I felt vulnerable, especially working with clay. My choices were to go through with it or risk bankruptcy. Thankfully, it was a success.
Now you've developed your first official industrial product: Something Like This.
MB: A lot of my work has a naive aesthetic, which I like, but Something Like This is 'Maarten Baas grows up'. It's a modular sofa system that looks like a sketch. If you want something to be modular it's better to work with straight lines and fixed sizes, so it was an extra challenge to make Something Like This suitable for industrial production. That's where Moooi came in. I was so happy to see that they have an online tool for clients to modify it and choose fabrics. That makes it even crazier – that what was once a little hand-drawn sketch now has an extremely well developed system behind it. A recurring theme in my work is to make products that look as simple as possible, like there's no effort behind them.
Your Turbo tables also resemble cartoon-like sketches. What's the idea behind those?
MB: At a certain moment in Milan there seemed to be more concept cars than actual cars. I felt like I was the only man in the world who hadn't been called up by BMW or Lexus to design one. If they don't come to me, I thought, I'll make my own. And I'll make it into a coffee table. Whenever I create something I think: what would I design for myself? A car as a table – I'd like that.
It's been 16 years since Smoke entered the Moooi catalogue and it's still a bestseller. But you didn't decide to try and become a famous furniture designer – you were just trying to find your own route…
MB: I still am. I'm working from one day to the next. I walked a certain path but I've never followed a fixed strategy or a goal. I want to keep working like that – with the freedom to move, without being dependant on what others want from me. ■
"I walked a certain path but I've never followed a fixed strategy or a goal. I want to keep working like that – with the freedom to move, without being dependant on what others want from me."
– Maarten Baas