Experiments with LEDs and some help from Marcel Wanders studio resulted in the Heracleum family. Designer Bertjan Pot's first examinations for his iconic design were a bundle of electrical wires and the wish to light many LEDs at once. The results are perpetual slender branches lighting up leaf-shaped lenses reminiscent of its namesake flower.
The Heracleum is a Moooi Original design with a strong presence in our collection since the first introduction in 2010. We honour our Moooi Originals by further improving them. Therefore, the Heracleum family is now modernised into Heracleum III and available in green. An updated timeless design in a new colour that highlights its floral inspiration. The perpetual blossoms of the Heracleum family are ever growing!
Heracleum III The Big O in Green
By Bertjan Pot
All Heracleum III designs come in White, Copper, Nickel, and Green.

Now available in Green
The story of a Moooi Original
Like almost all of Bertjan Pot's designs, the Heracleum started out as an experiment. The Dutch designer loves exploring all possibilities of a material. For his Heracleum, he experimented with LED lights. He tried lighting many LED lights simultaneously and experimented with bundles of electrical wires shaped into a branch structure. During development, he realised it would need too much soldering.
Not willing to give up on his idea, Pot contacted Moooi's founder and creative director Marcel Wanders. He came up with the luminous idea to apply ELECTROSANDWICH® by Marcel Wanders studio: a technique of two layers of isolation and conductivity coated onto the structure. The conductive layer supplies the LEDs with power. This technique allowed the design to be even more slender than he initially hoped. His design and ELECTROSANDWICH® proved perfect for each other.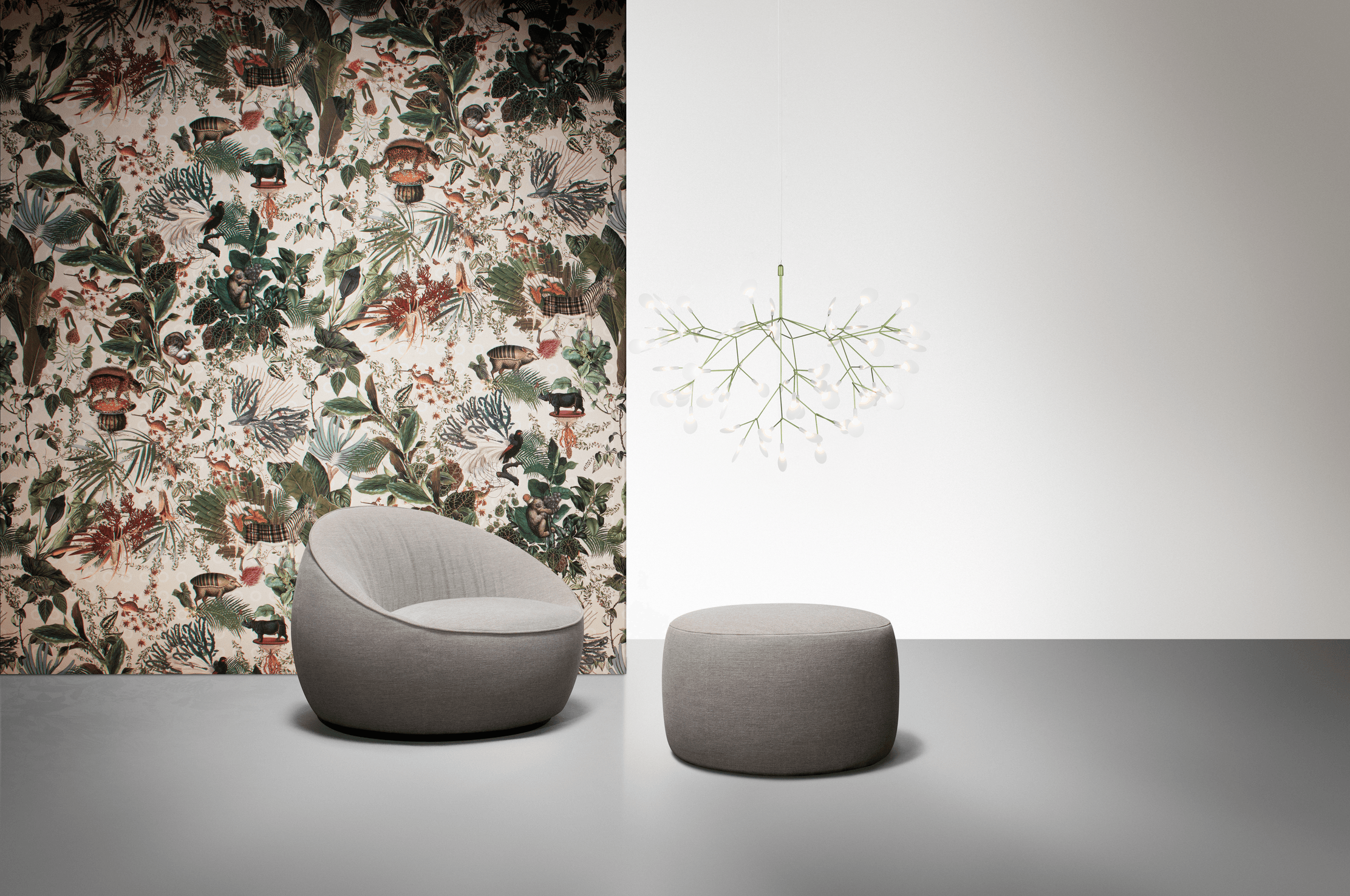 Nature meets technology in the Heracleum III family by Bertjan Pot. Next to Green also available in White, Copper, and Nickel.
An ever-growing family
The Heracleum II Suspended was introduced in 2010. Its overwhelming welcome prompted other variants soon after: Heracleum The Big O and Heracleum Endless. In 2022, we introduced the Heracleum III Linear. Heracleum comes in White, Nickel, Copper and Green. The modernised Heracleum III designs have new LEDs that use the same number of watts but have a higher light output. Also, their canopy contains a new driver for extended dimming possibilities.

A World of Dimming Possibilities
Another modernised feature in the Heracleum III is its dimming possibilities: it dims to dark and can be used with DALI and Push dimming. You can use the well-known dimming accessories Casambi, 0-10V and Zigbee 3.0 to integrate with Philips Hue, Apple HomeKit, Google Home or Amazon Alexa. So, options aplenty, but if you want an easy way to dim your Heracleum III, use our Wireless Wall Switch. The easiest and quickest way to have a full dimming range, dim-to-dark, in your home.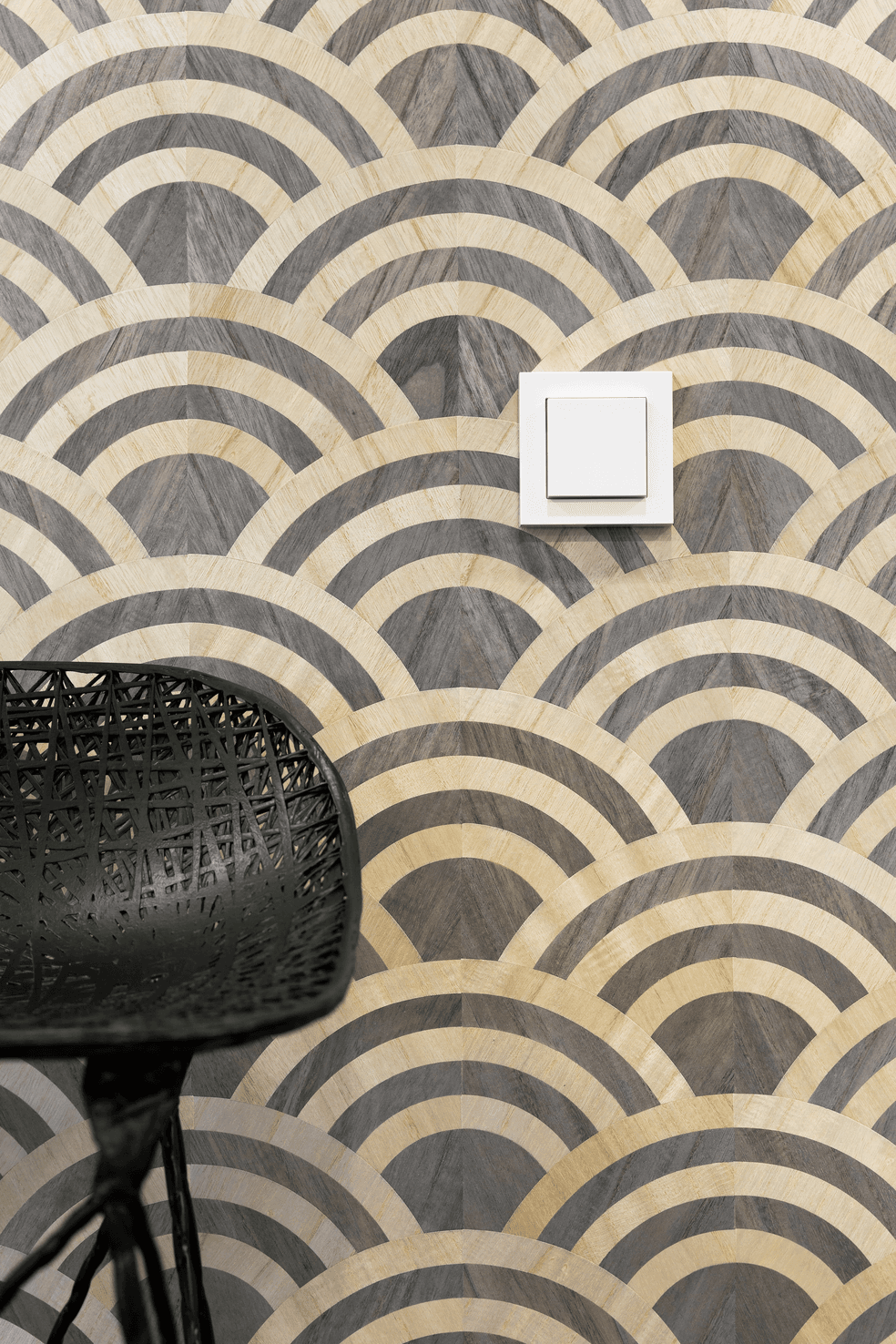 Have full lighting control over your Heracleum with our Wireless Wall Switch.
full control of your moooi lighting with our wireless wall switch
Every moment of the day or even your mood requires specific lighting. With our Wireless Wall Switch, you'll have full control over your Moooi lighting design with one touch. The full dimming range provides bright light perfect for when you're working or cooking. When night falls, you'll want to dim your lights to match the quiet mood of the evening. With one touch, you can dim your Moooi lighting design to a soft glow to match the moment.
Our Wireless Wall Switch simply always works. There's no need to change your home's wiring. Our Wireless Wall Switch comprises two components, a wall switch and a radio device to put in the canopy of your Moooi lighting design. The wall switch can be integrated into your existing wall switches. The wall switch communicates via Bluetooth, which is already activated, with the radio device in the light's canopy. Within moments you can enjoy the full dimming range; smooth, all the way to dark and without flickering.
The wall switch component needs no electricity (excluding the American version of our Wireless Wall Switch). It works with an energy harvesting technique, which means when you use it; it charges itself. Besides the Heracleum III Family, the Wireless Wall Switch is also compatible with the Gravity Chandelier and Raimond R43, R61, R89, Zafu, and Dome.
With delicate lines in four different colours, there's no space or interior where Heracleum can't blossom.
Moooi Originals
What are Moooi Originals? All designs in our collection are original Moooi designs, but some grew out to be Moooi fan-favourites. Extraordinary designs, well-loved by many worldwide!
The Button
Every Heracleum is accompanied by Moooi's digital proof of authenticity: The Button. This personal safe-keeper accompanies every Moooi design. The incorporated NFC- technology in The Button makes counterfeiting impossible and acts as proof of authenticity. By introducing The Button in our designs, we make our support in original design tangible.
The Heracleum family is a worldwide favourite and has a strong presence in our collection since 2010