The Iconic Eyes was a dream come true for Bernhard Dessecker. In Design Dreams Moooi explores how successful designers turned their dreams into reality.
From the very start, the Iconic Eyes was an icon in the making. When Bavarian-born designer Bernhard Dessecker was approached by BMW asking to create a lighting fixture made from BMW headlights; he did not have to think long. The well-known car company send him a box with headlight parts and the rest is history.
Inspired by these iconic headlights, the intention was to create a modern chandelier with a classic touch. But with much better lighting. When BMW reached out to Bernhard Dessecker, the Bavarian National Museum also asked the designer to design new lighting for their foyer.
The concrete question from the museum gave shape to the final design. Dessecker modified the parts of the headlights to create a grand pendant light with a powerful impact for the museum's foyer. Designing the Iconic Eyes made everything come full circle with the Bavarian National Museum, Dessecker and the heart of the German automotive industry all originating from the Bavarian region.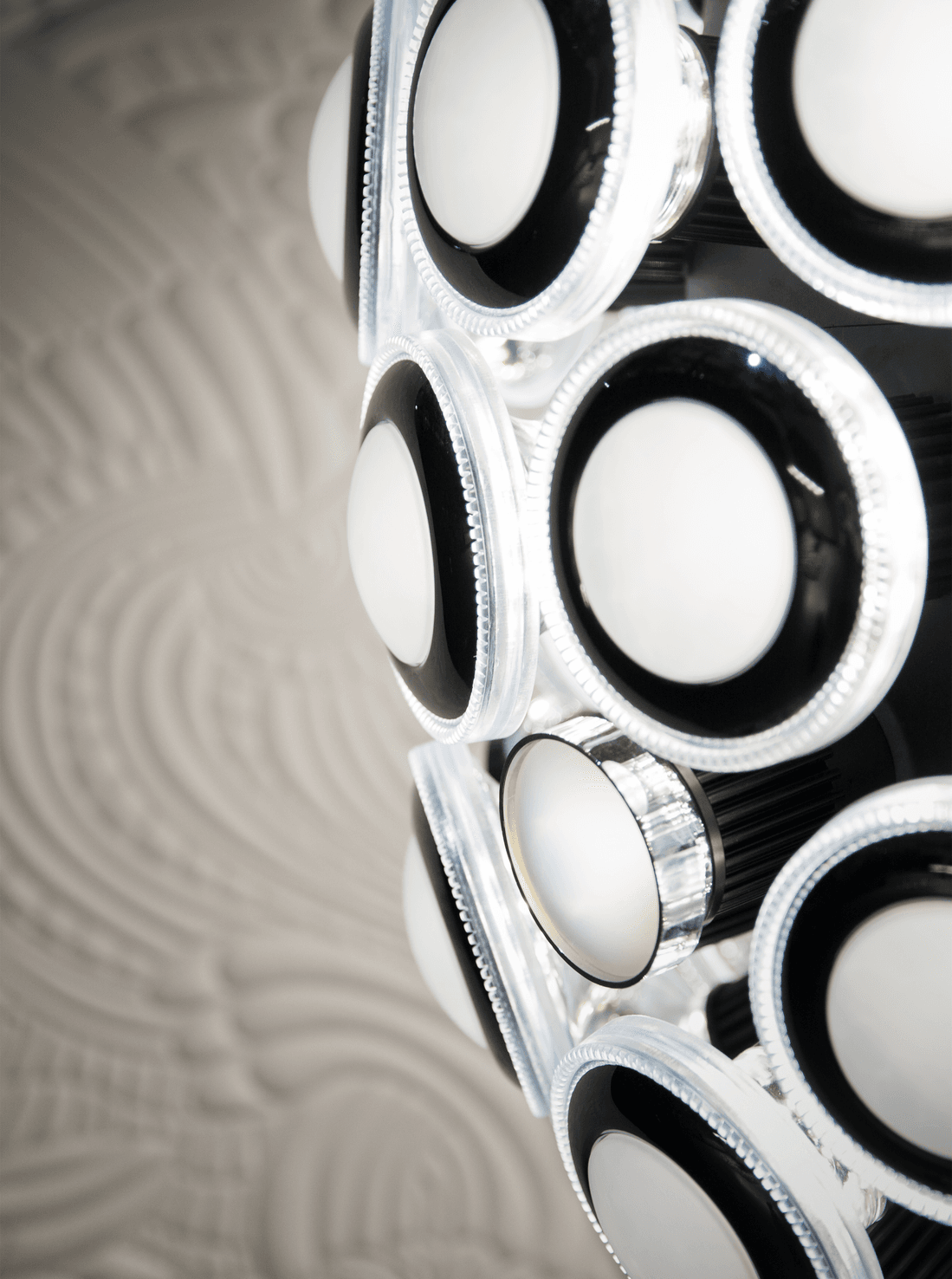 'I tried to figure out which of the headlight parts would be suitable for a lamp. Almost like a puzzle, putting them together in a new way.'
Bernhard Dessecker
Moooi makes Design Dreams come true
The 'Iconic Eyes' is another example of how Moooi makes design dreams come true. When the design continued to attract attention, Dessecker reached out to Moooi. He knew they would be adventurous enough to take a design like Iconic Eyes on. But also taking it on without wanting to alter it, without having to make concessions.
Moooi realised the full potential of the design and how it could emphasise the grandeur of any space. Together, they researched how to further develop and produce the pendant light for everyone to enjoy. The result is a constellation of lights giving off a precious ambient glow. Glorious and breath-taking in appearance.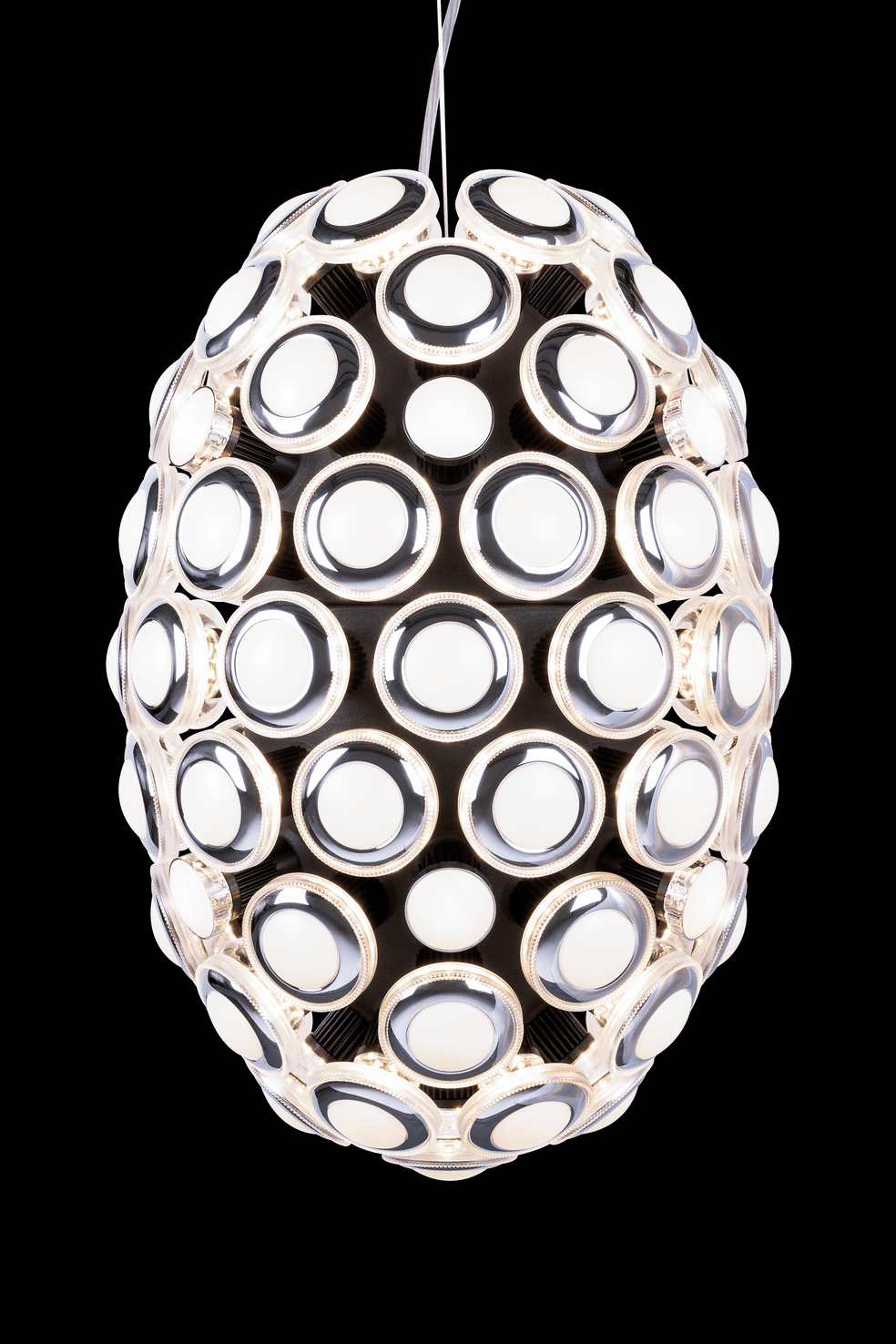 'I didn't have to make any compromises on the design. That is one of the reasons why I wanted to work with Moooi. It's great to see your design exactly as you imagined it.'
Bernhard Dessecker
Discover the complete story about Bernhard Dessecker's Iconic Eyes in our Design Dreams video. The video is part of an ongoing collaboration between Dezeen and Moooi called Design Dreams exploring how successful designers turned their dreams into reality.
The intention behind the Iconic Eyes was to create a modern chandelier with a classic touch.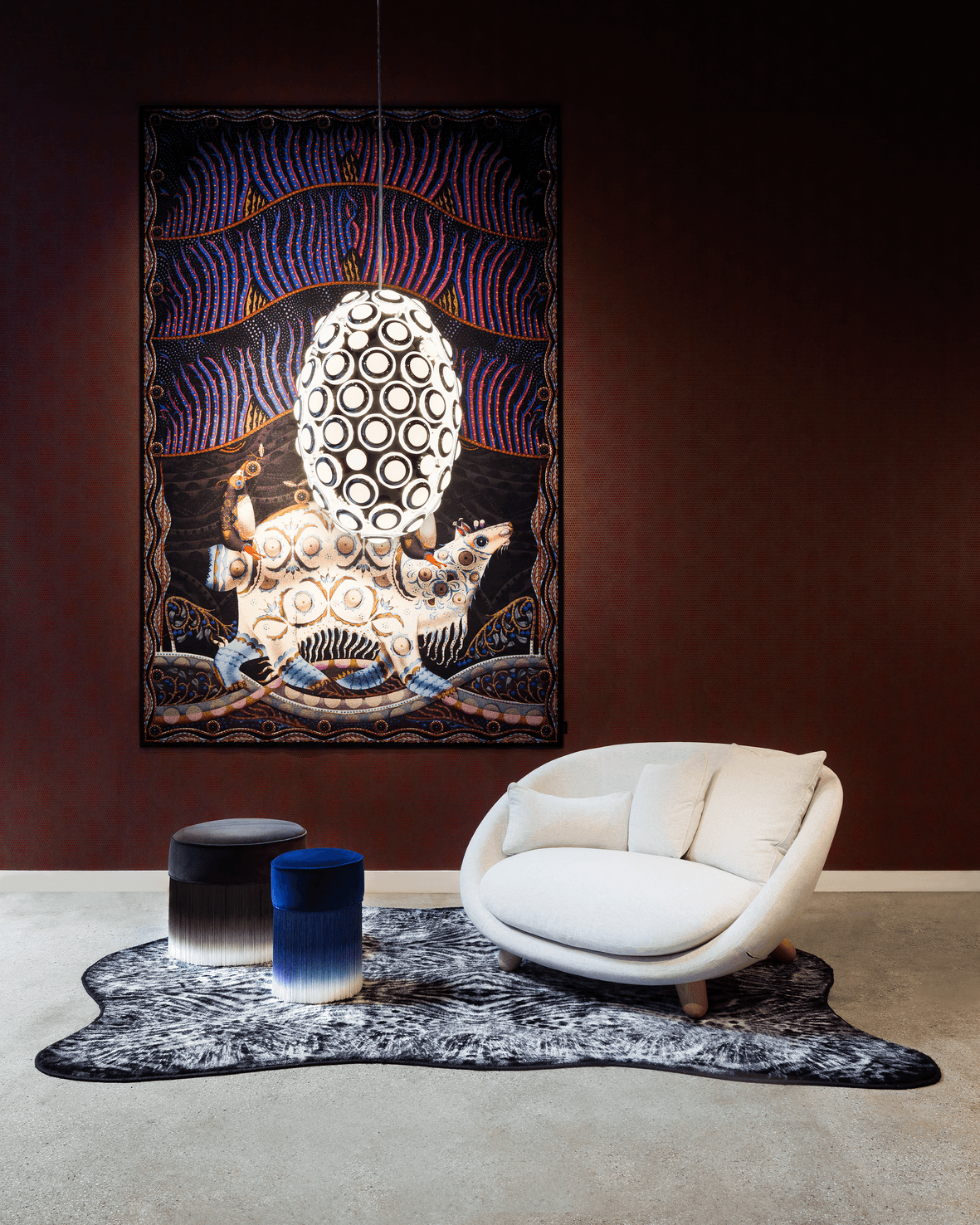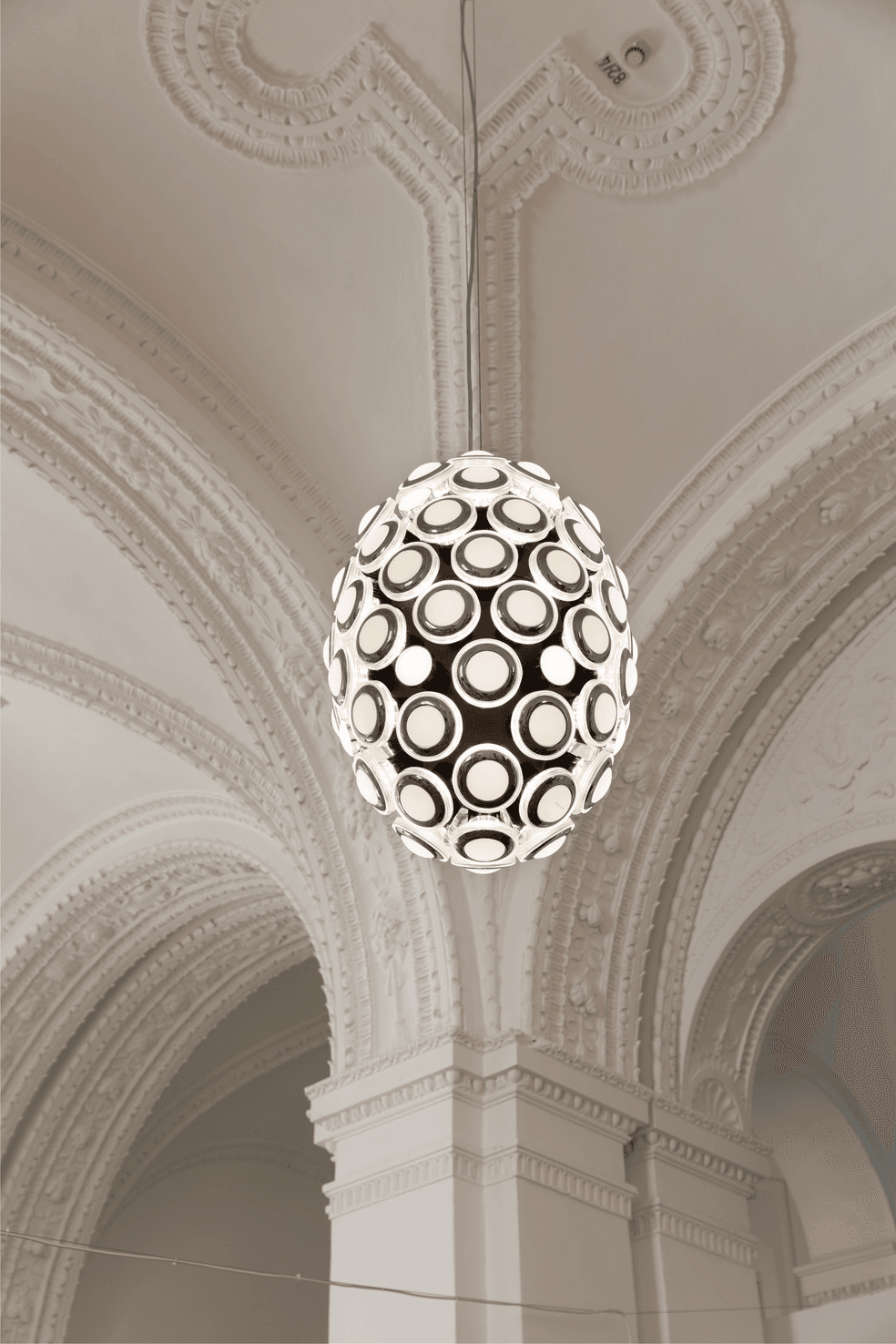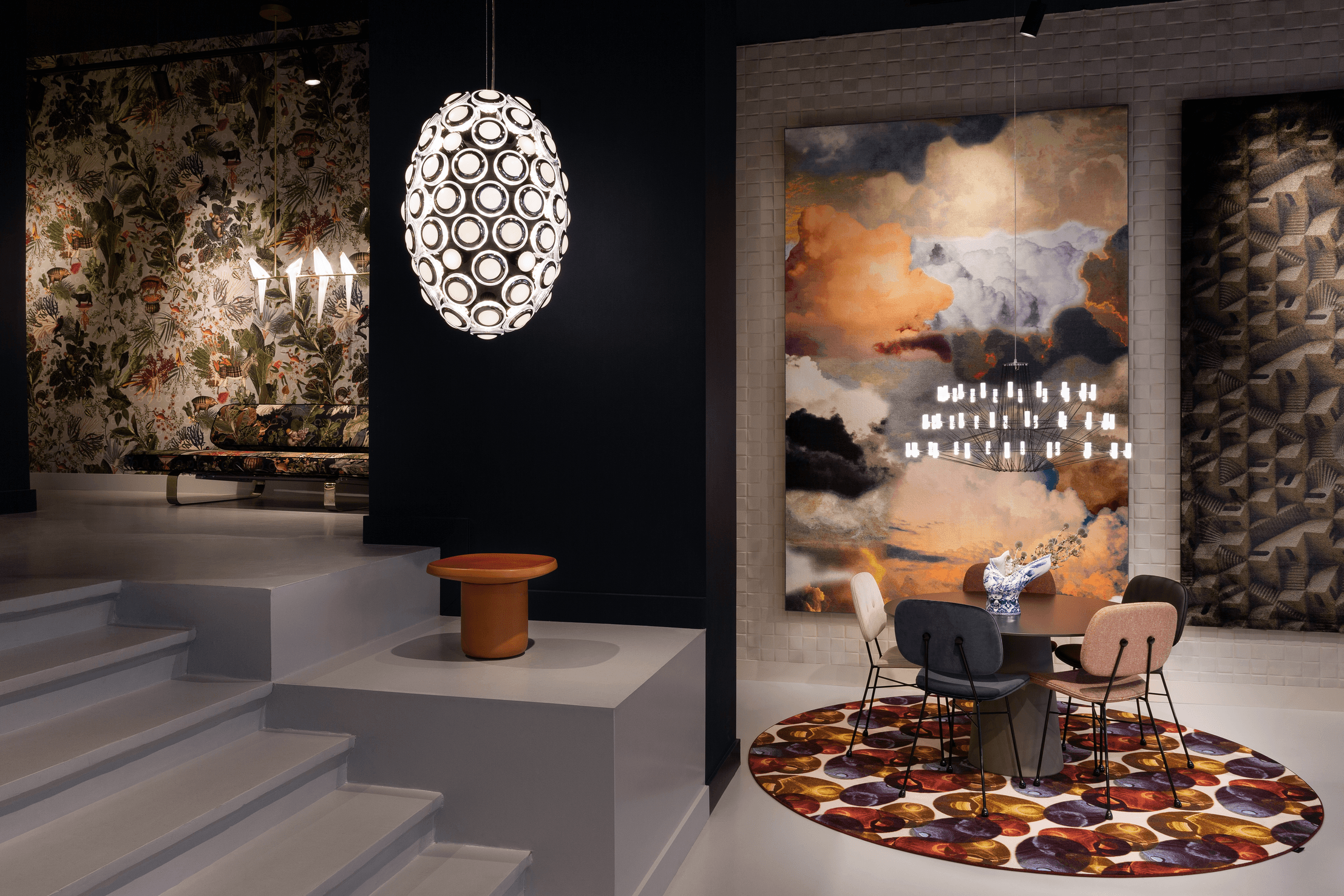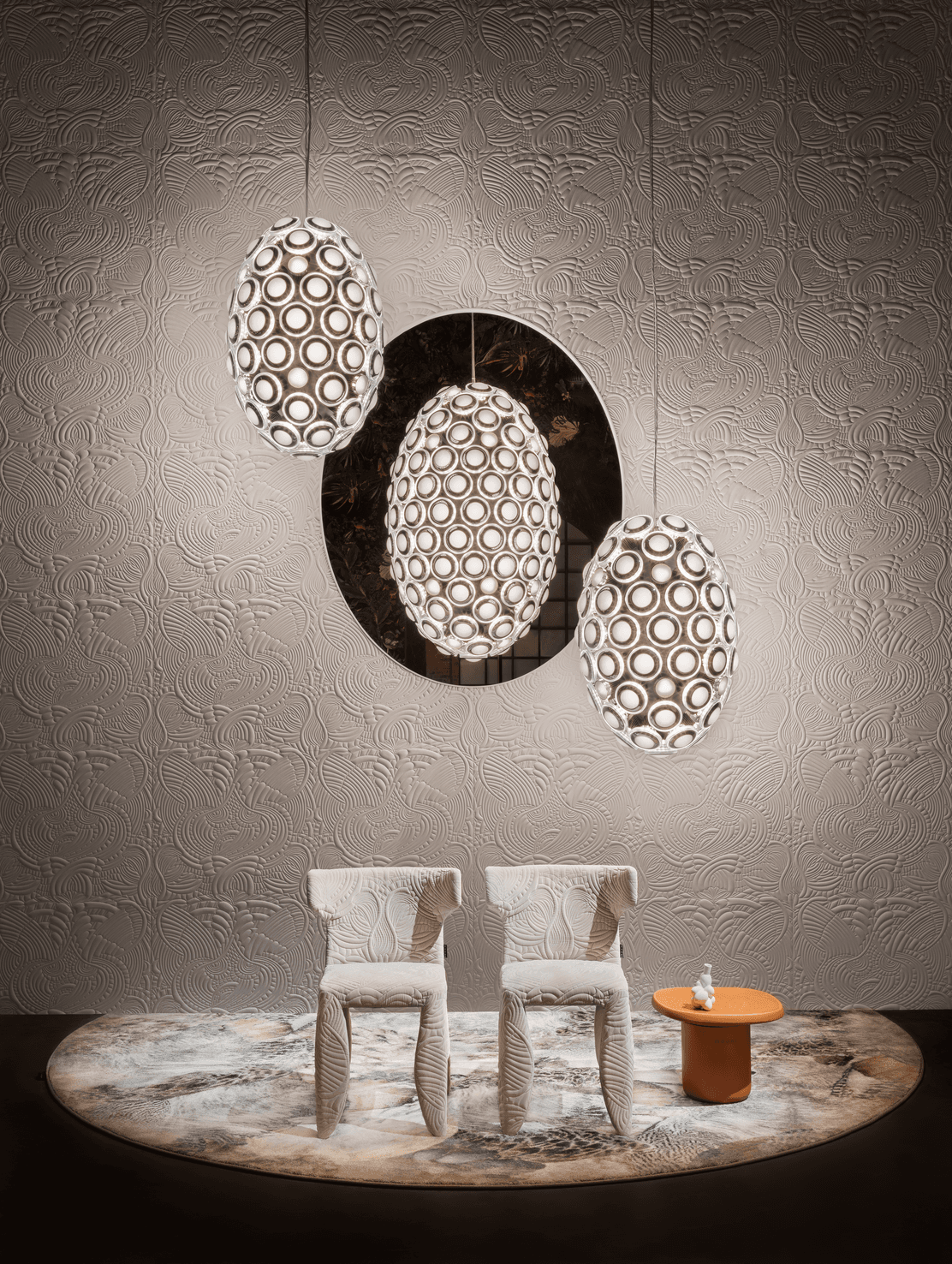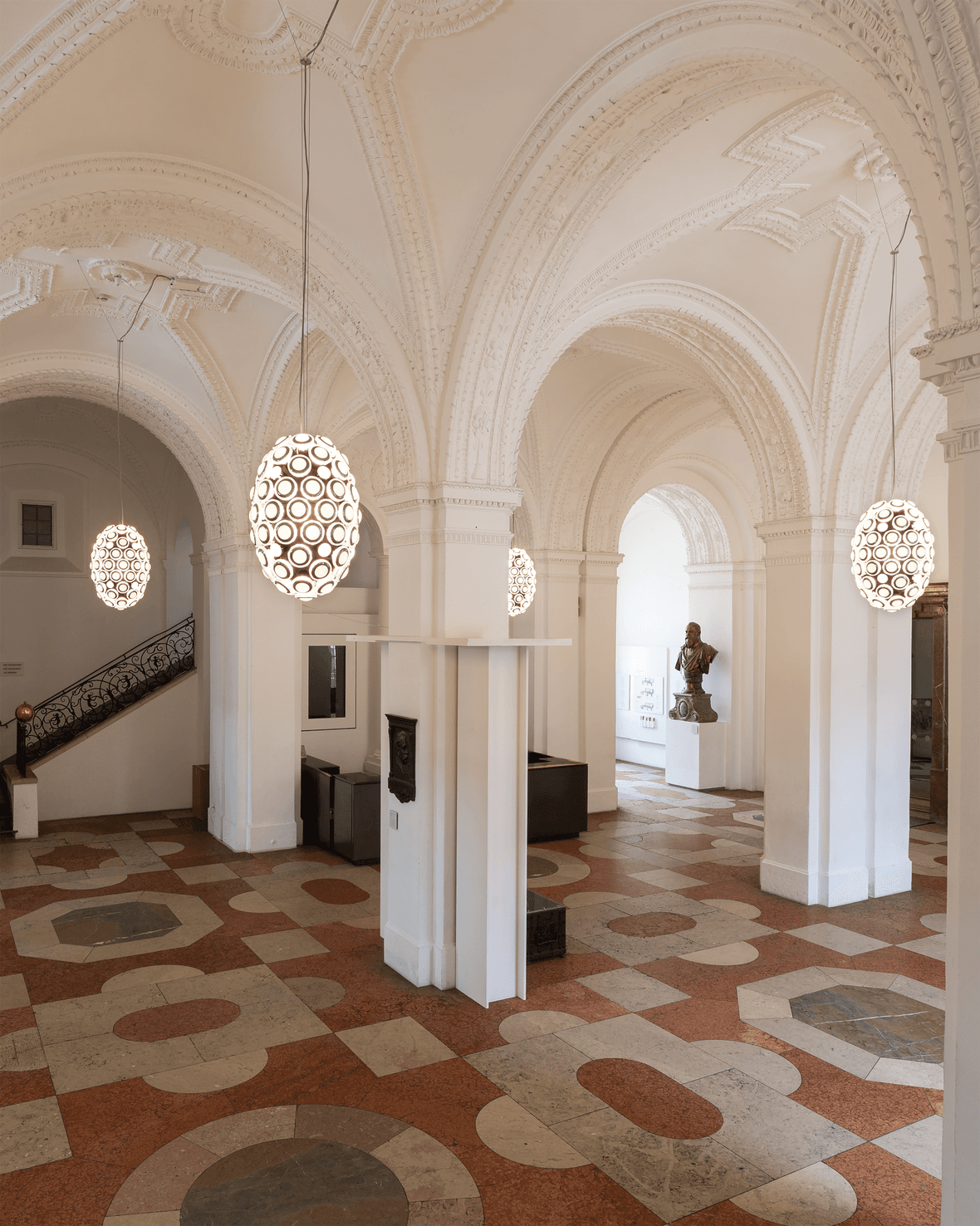 About Bernhard Dessecker
Bernhard Dessecker has over thirty years of experience in lighting planning, interior architecture and developing and designing lighting fixtures. For Dessecker, the design journey is as important as the result. His mission is to bring to life his client's vision in the most thoughtful, practical, and beautiful way possible. His many projects all carry an innovative, and sometimes quirky elegance that is his signature style.