What do you want to be when you grow up? What will you be when you grow up? More mature? Yes. Wiser? Hopefully. The Kaipo stand through the test of time and truly became a timeless icon. Ultimately, it matured in every essence and has grown into the Kaipo TOO.
Kaipo TOO is a designer's dream coming true
The Kaipo TOO is the successor of the first Kaipo design, dating back to 2001. The lighting object still sports the classic shape of the archetypical lamp base. The main difference lies in the choice of materials. Made of glass and steel, the first Kaipo was a statement of contrast. The Kaipo TOO radiates unity as it is made solely out of glass.
Moooi makes designer dreams come true. With the Kaipo TOO, the choice in design and preferred materials proved to be a challenge. Therefore, Moooi searched the globe for the best and high-skilled craftsmen to make sure the Kaipo TOO came out exactly the way it is intended by Dutch designer Edward van Vliet: strong, beautiful and delicate. Our research brought us to Venice, home of traditional glass blowing and the only place that could meet our expectations in quality. The transparency of the Kaipo TOO creates an airy stratification. The feminine contours of the archetypical base add grace and elegance.
The Button
The Kaipo TOO is accompanied by Moooi's digital proof of authenticity: The Button. This personal safe-keeper accompanies every Moooi design. The incorporated NFC- technology in The Button makes counterfeiting impossible and acts as proof of authenticity. By introducing The Button in their designs Moooi makes its supports in original design tangible.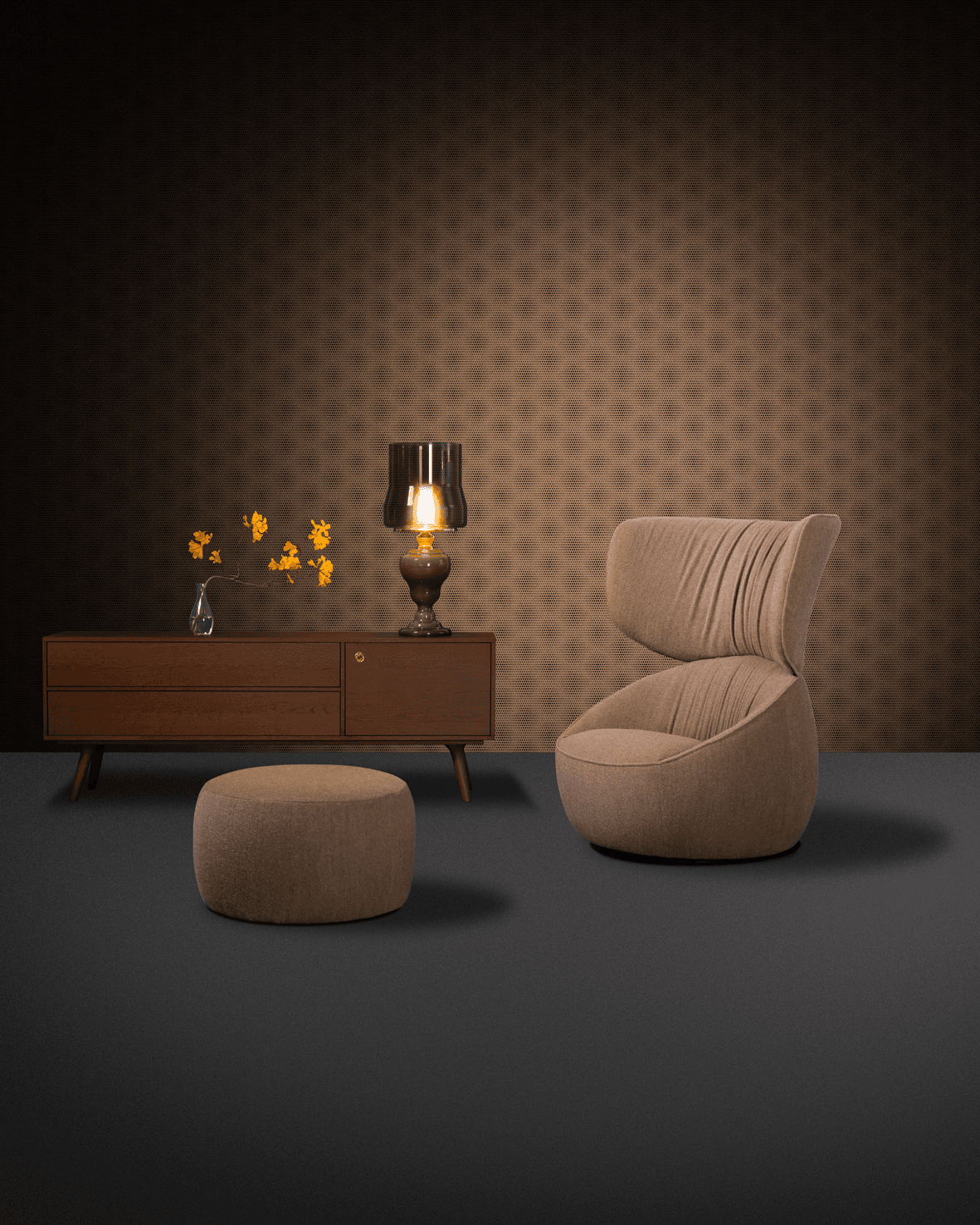 Detailing
The Kaipo TOO comes in two colours; Pewter and Sepia and is solely made of mouth-blown glass. The glass functions as a subtle light diffuser.