Thin, flexible, steel wire with hexagonal gaps molded into three mesh layers. If you told someone modest wire netting could create such elegant opulence, no one would believe you. Until they saw Rick Tegelaar's Meshmatics Chandelier.
The Meshmatics Chandelier transforms modest wire netting into a designer masterpiece. Thin and flexible material is stretched and formed into three layers of beauty. The almost serene light output comes from the LED light being reflected from the three mesh bowls.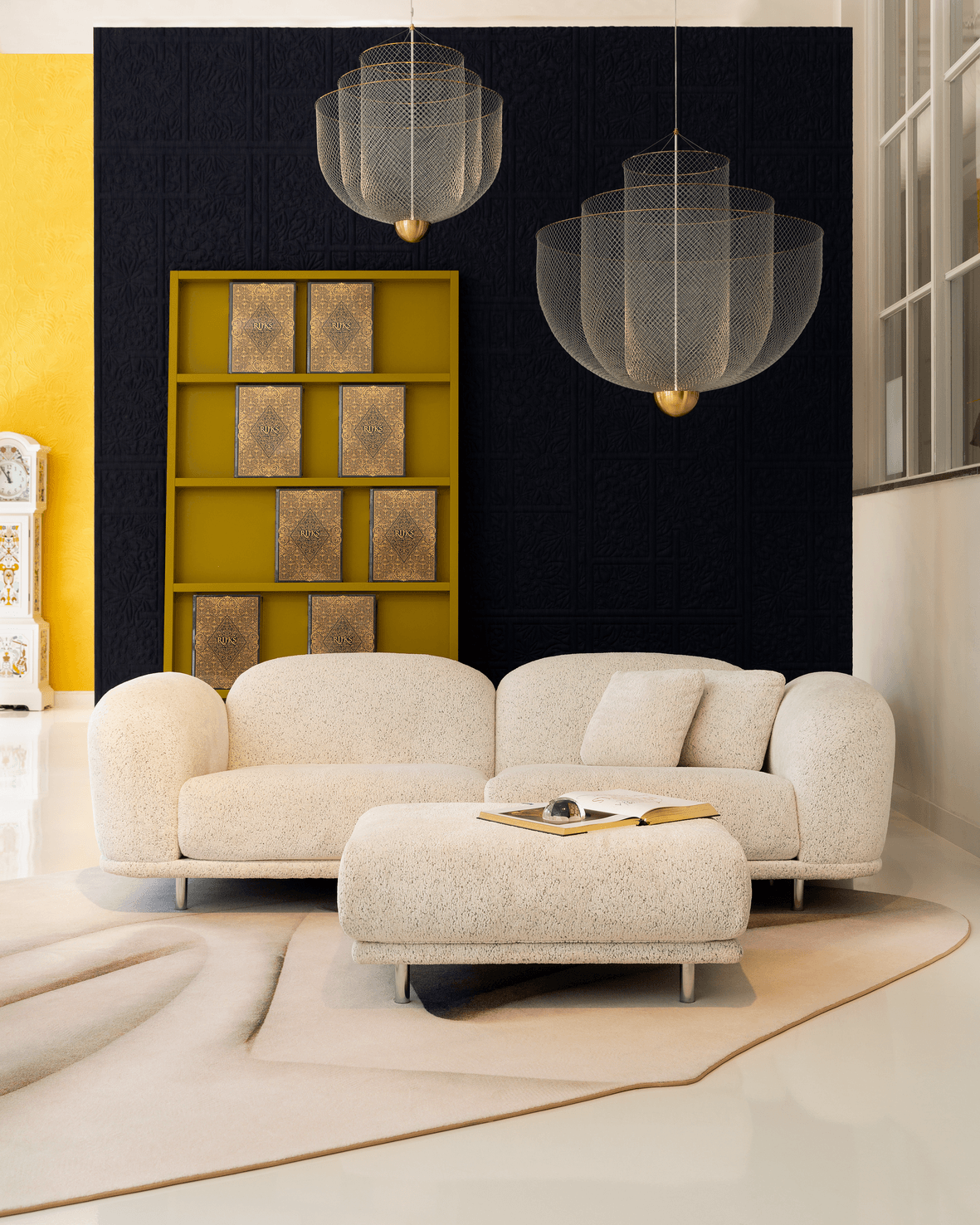 "I find it really interesting to take a material and – without changing too much – see what other possibilities can arise through design."
–– Rick Tegelaar
From ordinary to extraordinary
Designer Rick Tegelaar has a special interest in undervalued materials. Such as wire netting. When re-examining these materials, he comes up with new applications. New forms, aesthetics, and mostly a new function. The biggest challenge is reshaping the familiarity of a material. Creating a product with the exact opposite characteristics of the material used is what makes it extraordinary.
Tegelaar developed a machine and a set of tools that forms wire very controlled and accurately. By stretching the material over a mold, it shrinks itself into the form and takes its shape. The tension that comes into the material from stretching is captured, forming a very efficient structure. Afterwards, the material has a completely new perspective and characteristics. No one would guess what's behind the sophisticated exterior of the Meshmatics Chandelier
About the designer
Rick Tegelaar is a Dutch designer based in Arnhem, The Netherlands. As a material-oriented designer, his work is characterized using uncommon materials, finding new beautifully shaped forms with an innovative approach. He has been interested in machinery and mechanical processes since childhood. This fascination for engineering, combined with his delicate sense of esthetics, is reflected in his designs, which sheds new light on undervalued materials and existing techniques.
Aesthetics are often wrongly neglected within industrial processes. By making small changes in the methods of production, Rick shows how to attain new aesthetics in industrial materials.
The Button
The Meshmatics comes with The Button, Moooi's digital proof of authenticity. The Button contains an NFC chip that makes counterfeiting impossible and makes certain it's an original Moooi design.