The Hana Armchairs by Simone Bonanni are the dreamy equivalent of that one moment in time and space where your mind always wanders back to…
"The Hana Armchairs are activators of your calm sensations. The design makes you feel like comfort has come to life while surrounding you with serenity and luxury"
– Simone Bonanni, designer of the Hana Armchair
The table is covered with the flickering light of a bold candle, the scent of a cup of tea or a glass of your favourite brandy fills the air. It's that  Sunday afternoon, perhaps, and you're cuddled up in the soft folds of your spacious blooming Hana. For Simone Bonanni, delimiting to a place of comfort, is an important ritual.
To Bonanni, luxury means to have time for serenity and imagination in a busy life. On a mission to design probably the softest piece that Moooi has ever seen, Bonanni experimented with different materials, shapes and compositions, until he found what he was looking for. For Bonanni it was the ultimate pleasure represented in the shape of a blooming flower: the ideal moment, with petals that are like the facial features you recognize in a best friend.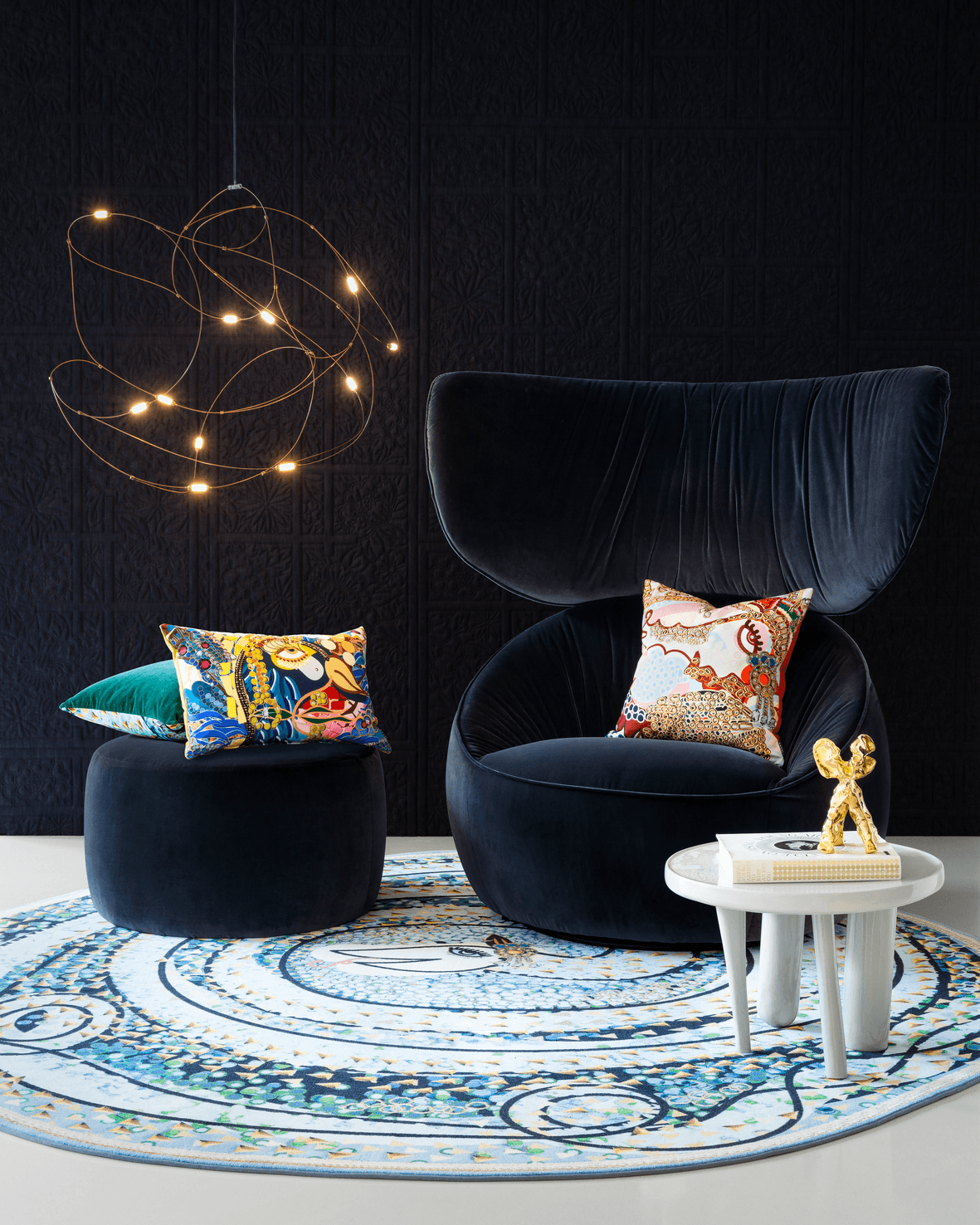 Like an uncurling flower, the Hana Armchair Wingback seems to bloom open, honouring its name. Hana invites you to lay back, relax and let go in your own cosy little corner.
The Hana Armchairs by Simone Bonanni
The Hana Armchairs by Simone Bonanni are a celebration of soft and round curves. Unfolding like a flower in bloom, Hana invites you to lay back, relax and let go in your own little corner in the world. With this new design, Moooi offers you a comfortable resolution for your busy routine.
The Hana is more than a seating object. It is sculptured around the human body and its need to be pampered and embraced for long stretches of time. The generous and subtle curves allow for hours of lounging to daydream, read a book and let your imagination fly. Where will you go nestled in the Hana?
About Simone Bonanni
Simone Bonanni (Italy, August 1989) grew up in Pordenone. He graduated from IED Istituto Europeo di Design in Milan in 2011. A year later he started at Marcel Wanders Studio in Amsterdam where he worked as a product designer and project leader for three years. He moved back to Milan in 2015, where he founded Simone Bonanni Studio.
The Hana contains The Button
The Hana Armchairs are accompanied by Moooi's digital proof of authenticity: The Button. This personal safe-keeper accompanies every Moooi design. The incorporated NFC- technology in The Button makes counterfeiting impossible and acts as proof of authenticity. By introducing The Button in their designs Moooi makes its supports in original design tangible.