Inspired by joy and playfulness and created to support your day-to-day flow! The Pallana Light is here to support you in the balancing act that is daily life.
Function and fun
The Pallana Light is an elegant and playful lighting fixture by global design company IDEO. Although its name suggests the inspiration came from the entertainment industry, it was functionality and crisp engineering that spurred the designers from global design company IDEO to create this suspended task light. Ultimately, Pallana is both. The perfect combination between function and fun—practically playful!

Unexpected finishes
When designing Pallana, IDEO imagined simple, even basic shapes, mechanically joined yet barely touching. They used a combination of matte steel and knitted fabric to add softness to the shapes. The unexpected finishes add a unique touch of elegance to the overall design and sets Pallana apart from traditional finish choices.
Versatile and visually stunning
Pallana is not only visually stunning but also practical and versatile. It supports the flow of activities and moods throughout the day, making it perfect for any occasion. Spin the circular lights to assist you while working, enjoying breakfast, or entertaining friends for a dinner party. Whatever the occasion, Pallana is up to the task.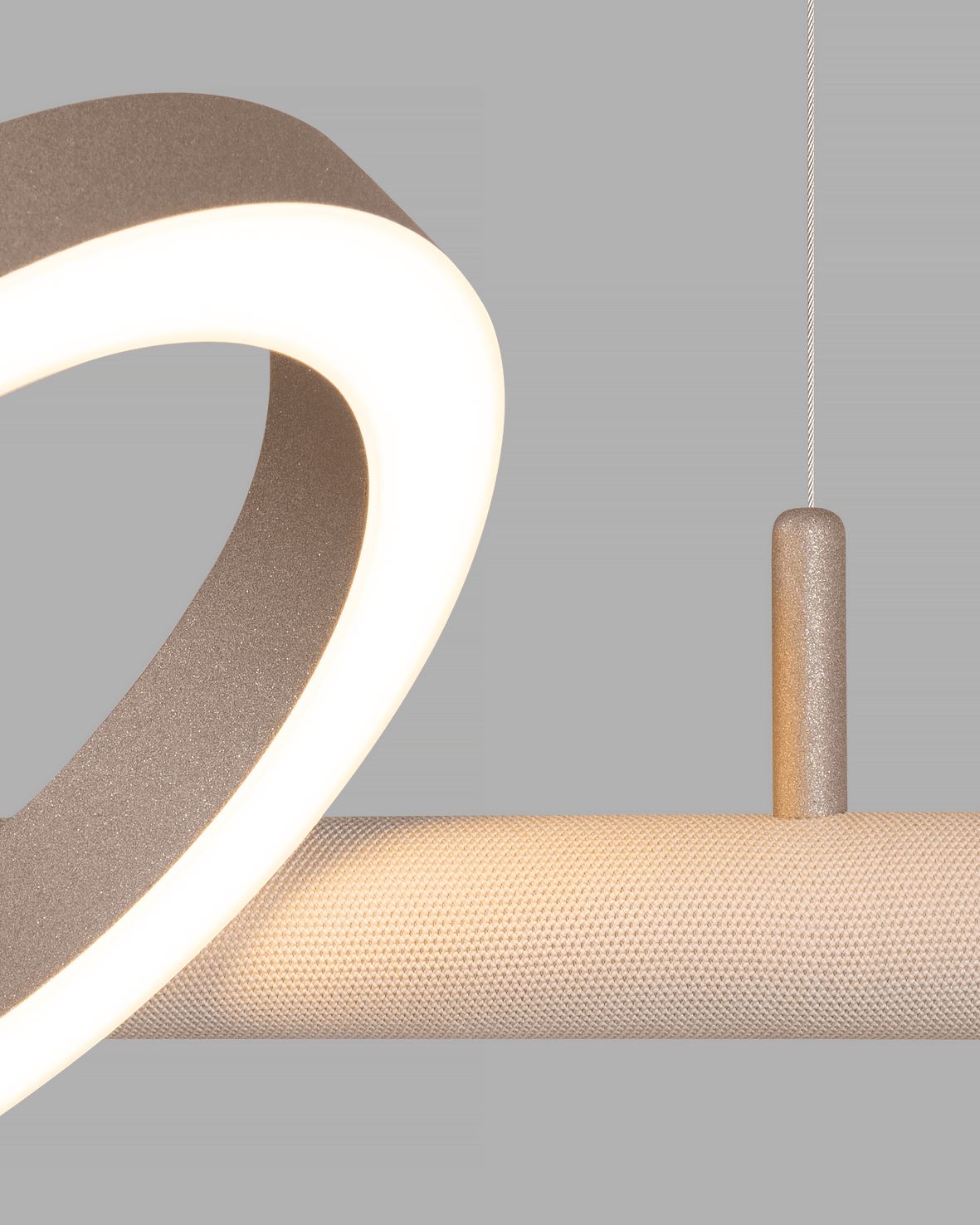 The added softness of the matte textured rings and knitted fabric sets Pallana apart from traditional finish choices.
About IDEO
IDEO is a global design company that specialises in product, digital, and service design. Founded in 1991, IDEO is influential and has offices worldwide with a client list of innovative companies. IDEO's approach is human-centred, focusing on end-users' needs and desires. Their design process involves brainstorming, prototyping, and testing. IDEO has won awards for their design work and has been featured in publications such as Fast Company, Forbes, and The New York Times.