It's the holiday season! A time of cosiness, celebration, and gift-giving. The perfect season to show your loved ones your appreciation with a personal, funny, or thoughtful gift, like our new Extinct Animals Ornaments.
Go wild this year and opt for a Beastie holiday season with our new Extinct Animals Ornaments. With the Dwarf Rhino, Dodo Pavone, Bearded Leopard, Blushing Sloth, Armoured Boar, and Indigo Macaque you or your loved ones can create your own Menagerie of Extinct Animals in your tree. This merry bunch will bring a smile to anyone's face.
Other 'Beastie' designs to bring your holiday decorations and gifts to the next level are the Pet Lights, Rabbit Lamp, the Menagerie of Extinct Animals and Rendezvous Tokyo Blue Scarves and Pillows. Prefer something more classic? Go for cosy (candle) light and Delft Blue Vases. Or create and savour this season's memories with a new home fragrance or journal.
We wish you a beastie holiday season filled with laughter, joy and love. Happy Holidays!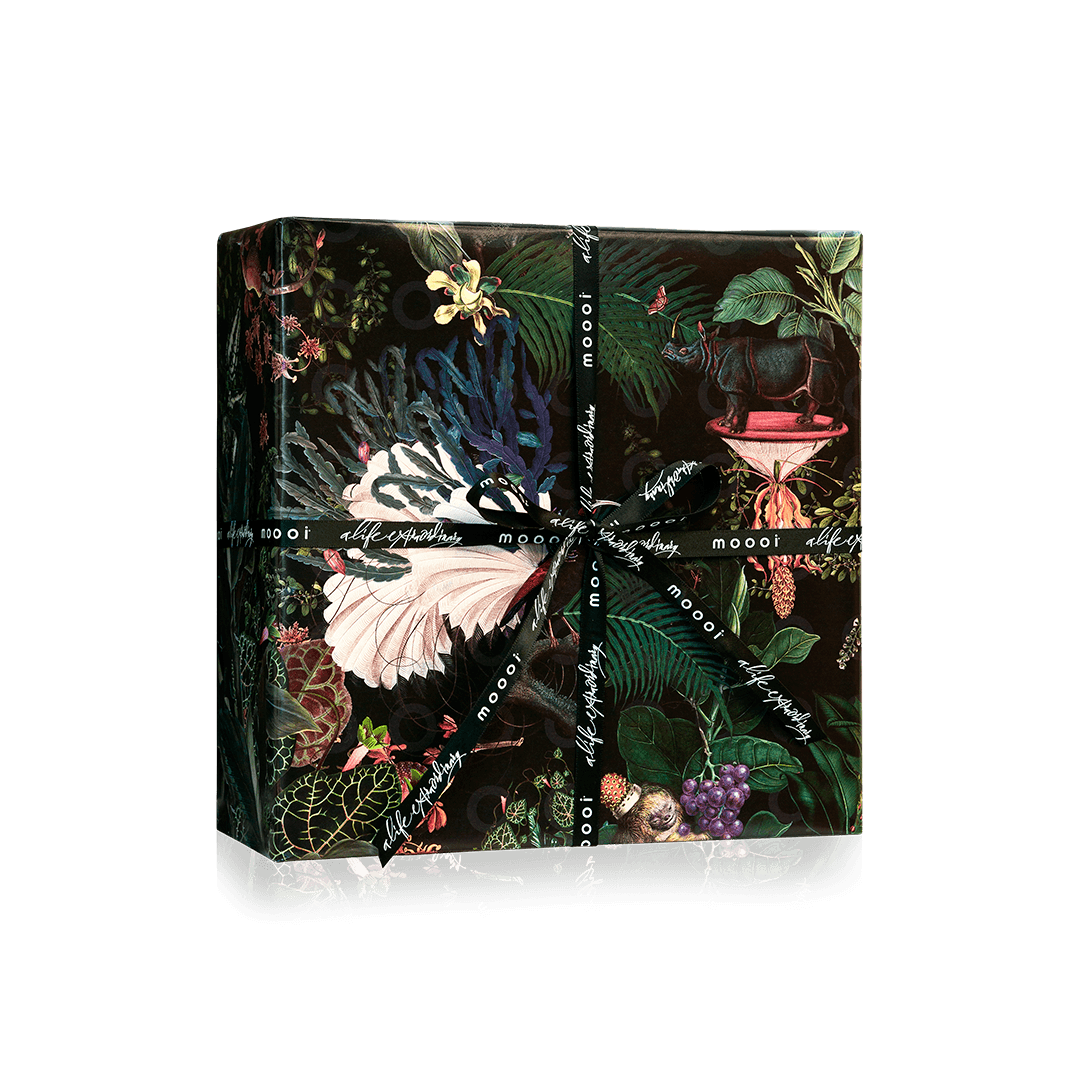 Complimentary gift wrapping
We'll gift wrap all your orders from the Extra O Collection in December. Our Treat!