With the introduction of 'Lost Recordings', a series of films by Moooi in collaboration with The Apiary & production company Adult, we sit down and dive deeper with the creatives behind the films. 'Lost Recordings' were conceived and directed by The Apiary, film directing duo Lily Coates and Gavin Youngs. The duo began directing together 10 years ago as The Apiary. They currently live in Berlin.
This interview is part of a series in which we sit down with creatives and in which we explore how they turn their dreams into reality.
Tell us, who is The Apiary?
Gavin Youngs: The Apiary is us (Lily/Gavin) two directors coming together. Lily and I studied film together many moons ago in Melbourne so our collaboration really began back then, although unofficially. We came together again 10 years ago with the idea of starting a film collective.
Lily Coates: Although we're both trained as directors, we also have backgrounds in design and theatre. A lot of our inspiration comes from other disciplines – visual art, design, dance, music and theatre. When we started collaborating as The Apiary, we were more interested in how film interacts with or can be inspired by other art forms, than traditional storytelling.

How would you describe your creative signature, and has it changed over the years?
GY: I think the influence of design and visual art is very visible in our work. Our backgrounds working with dance and theatre also play a big part in our camera choreography and lighting, which is proudly non-naturalistic. Someone mentioned recently that we take an almost fetishistic approach to filming objects – which gives inanimate items life and character
LC: These elements – design, still-life-like composition & choreographic camerawork – are still very recognisable in our films. But I feel that our approach is more cinematic and atmospheric than it was earlier in our career. There is a warmth and a human element that's more important to us now – even (or especially) when there is not a human on screen.

What inspired the move from Melbourne to Berlin?
GY: It was a natural progression. We wanted the chance to challenge ourselves working with new clients and collaborators. Europe is such a diverse artistic and cultural field. The choice of Berlin happened organically. It's a great place to live, and basing ourselves here gives us the opportunity to work all over Europe.
Any difference you can share when it comes to these two cities and being a professional within the creative/cultural sector?
LC: Both cities have rich art scenes, but art is differently integrated into the culture in Melbourne and Berlin. Berlin has a unique cultural and artistic history and that influence is still visible today in everyday life. Being an artist is a job and people in Berlin know this. I think connecting with or talking about art is less an elite activity here than it is in Melbourne.

In an earlier interview you described it as an 'Utopian Fantasy' to have a collective of creative people around you to develop and produce videos. How does it feel to have something you considered as utopian become a reality?
LC: Reality turned out to be a little bit different than we imagined at first. Initially we thought about more of a traditional collective where everybody is equal. [ laughs]
GY: Between the two of us, we decided that we had our own very strong ideas as directors. But collaborating with other artists, especially ones not in the film world is important to our work. We're grateful to have developed creative relationships with extraordinary artists across Europe – composers, cinematographers, designers – who also have their own creative projects to which they're devoted. It's never just a job.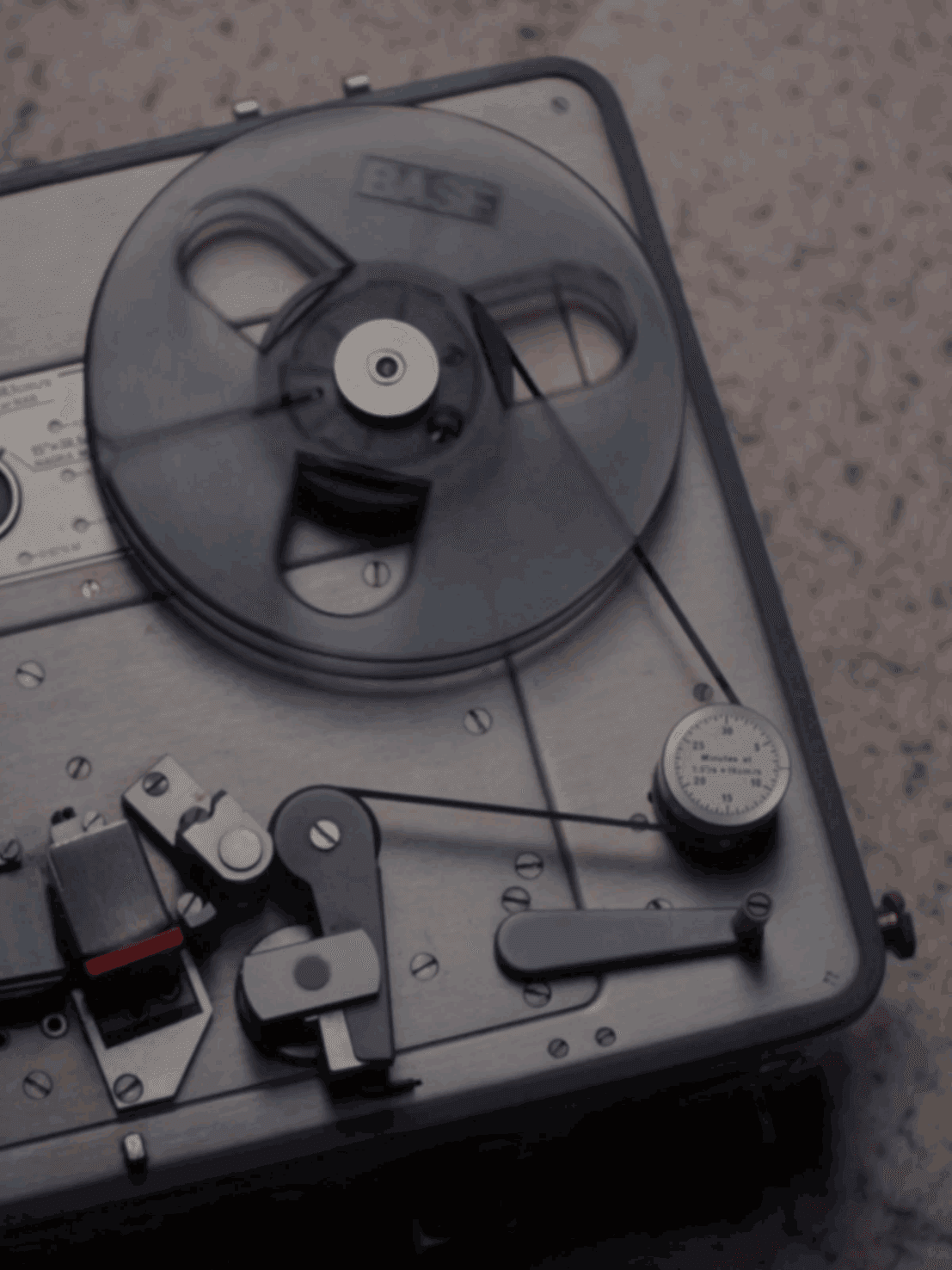 "The intimate quality of old analog recordings was interesting to us texturally and played an important role in how the stories unfolded."
You have a new campaign/assignment to get started on; where do you begin and how?
GY: This is unique to each project. It depends on if it's a refined brief or if we are starting from scratch. Sometimes it is one line that can spark us visually or musically. Sometimes it's about collecting a thousand images or pieces of visual stimuli and narrowing them down to one visual idea or feeling.
LC: Other times it can be making a playlist and starting from music or sound design. A few projects have started like that, from a specific piece of music. And the whole script has naturally flown from there, visually, that is.

How do you translate something that is sound into something visual?
LC: It's often about atmosphere and pace. Sometimes the concept comes instantly, other times it's developed over time. Keep in mind that the majority of what we do comes from a briefing so there are usually a couple of ingredients we can start with. This was also the case with the collaboration with Moooi. There were textures, designs and sensory understanding to begin with.
GY: This is true. When the brief comes from a brand, and we know that brand, we understand the visual language that they are using and the feeling they go for. There is already a whole history to work with.

Moooi gives a platform to creatives to develop and produce their ideas. How do you look back on the collaboration?
GY: It was an easy and organic fit. We had a rich language to draw from, with all the designers and Moooi's history.
LC: Also, it was quite a direct collaboration. There was no need for compromise nor things getting lost in translation.
GY: To have direct and concise feedback was also great as we immediately knew what would fit. It was the sort of creative collaboration we search for as there was a clear dialogue.
How did you develop the concept of the Lost Recordings?
GY: We were originally inspired by the Extinct Animals collection. We had the idea of translating this brand language to sound, as if we'd discovered an old field-recording from somebody who'd traveled to the Amazon in the 60's. This idea evolved into a more human approach idea as we wanted to bring a narrative quality to these scenes devoid of people. We imagined crackly, confessional recordings that the audience "eavesdrops" on. This aural starting point then inspired the visuals. We created surreal, dream-like interiors from the Moooi collection to complete the full story. Each scene a moment of eavesdropping on a recording intended for someone else.
LC: The intimate quality of old analog recordings was interesting to us texturally and played an important role in how the stories unfolded.

What specific 'Moooi' element needed to be featured in 'Lost Recordings'?
GY: Exploring on film the senses and tactile aspect of the Moooi collection. We seldom take in design up-close so film allows us to really channel ones focus on the details. Through light and framing we get really intimate with these design pieces.
LC: The beauty of a lot of Moooi pieces, combined with the surreal and playful edge also needed to be featured. It is such a unique character of the brand, something not many lifestyle brands have in them.
GY: We were also happily surprised with the openness to our ideas. At first we thought Moooi might be skeptical about the unusual way of presenting the designs…
LC: …turned out, this was not the case. It was actually encouraged!

In all that Moooi does, creates and envisions we contribute to 'a life extraordinary'. What does a life extraordinary mean to you?
GY: Such a tricky question but if I was to say from my perspective.. It would mean to continue to have a life of artistic fulfillment, being inspired by my peers and the creative hemisphere.
LC: I think staying open to discovery and inspiration is something very important and special. Whether that inspiration comes from art or cinema or something completely unexpected. Seeing beauty or a strange story where it's not expected and being able to be moved by that is something special.