From 13 May, Moooi New York Brand Store hosts a pop-up installation by Crosby Studios. Crosby Studios was given complete freedom to design a Moooi environment through his eyes. We spoke with Crosby Studios founder, artist, architect, and designer Harry Nuriev about the installation and what inspires him.
About Crosby Studios
Crosby Studios was founded in 2014 by artist, architect, and designer Harry Nuriev. The Paris and New York-based creative practice spans a broad range of typologies, including innovative commercial spaces, hospitality, designed objects, and fashion and art collaborations. Often through the lens of radical design and informed by the aesthetics of contemporary consumer culture. Crosby Studios uses minimalism as a philosophical framework, marrying geometric primaries with crisp logic, creating invigorating and exuberant interiors that serve as vehicles for much broader ideas about how we live and work.
Please tell us, who are Crosby Studios?
Actually, it's everyone who is looking for something different within the design world. Crosby Studios is essentially a new visual language, if you speak this language, you will understand what I'm talking about.
What can you tell us about your installation in the New York Brand Store? How did it start?
We've been talking with Moooi for a while, it started with a few ideas and naturally we came to the design of the pop-up space during New York Design Week. Great things always happen like this.
Would you say this installation is a digital or physical space? Or something in between?
It looks like a digital installation but it's 100% real. The digital aspect comes from my new Interior Design Video Game – which was the main inspiration for the project and the installation.
What did you want to achieve or say with your work?
I want to share my dreams of the world and to make everyone who is looking for something different to feel a part of this dream, ultimately making it come true as one. I've been working on bridging and combining the ideas of physical and digital space. There are so many common characteristics in my Video Game and the physical spaces I create. The main aspect of this bridge is my visual language.
There's a sneak peek of your video game furniture collection on your socials. How have people responded to your work? Do you see any gamers out there picking it up? 
New audiences, specifically from the digital and gaming world, became a part of our world the minute we announced this new collection. They truly understood the translation from my objects IRL to a game. I am so happy to see a new audience interested and curious about interior design and the design world in general more and more.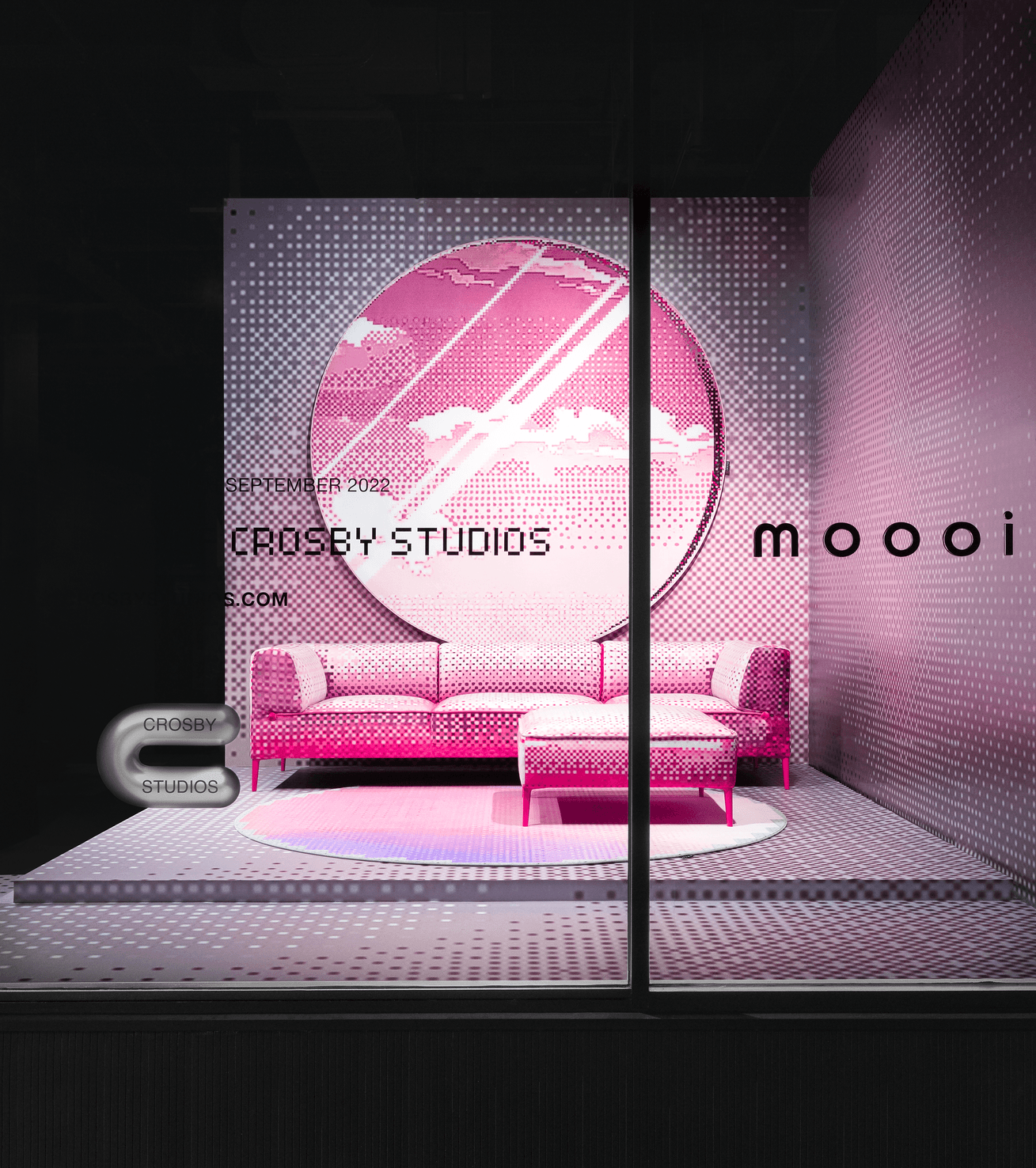 "Our pop-up installation at Moooi New York Brand Store is about bridging and combining the ideas of physical and digital space."
Where do you find inspiration?
I wish I had an exact answer. Inspiration usually finds me. Lately, people and nature have been my biggest inspiration.
Which current trends in the art and/or design world are you following right now?
The best trend everyone should follow is to be nice with each other. I never follow trends in design, even my own.
Who are your biggest influences, or idols perhaps?
Real people, often someone has never heard of. It could even be a stranger at a train station.
What are you focusing on right now?
I'm focusing on many things, but one very exciting project that's in the works is my book.
How do you see Moooi and Crosby Studios complement each other?
Frankly, it's my first collaboration with a big interior brand. I hope we complete each other the way I feel we do! I really love how we both are not afraid to take risks, which has really allowed us to create a unique collaboration bridging the digital video game world to real life.
In all that Moooi does, creates and envisions we contribute to 'a life extraordinary'. What does a life extraordinary mean to you?
You're asking the right person – it's my life!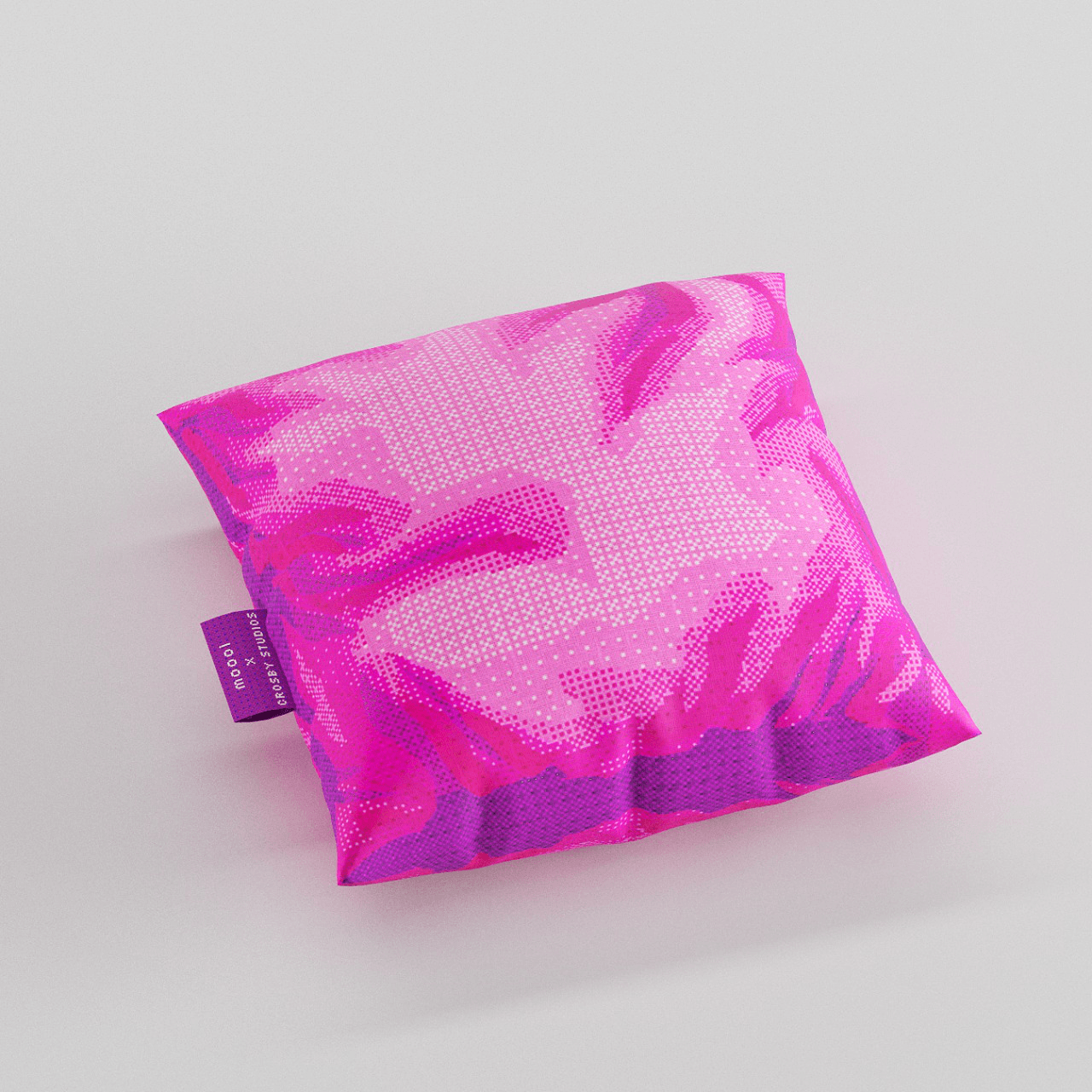 Visit our Moooi New York Brand Store from 13 May and discover Moooi Through the Eyes of Crosby Studios.
Opening hours
Monday – Friday, 10 am – 5 pm
Saturday by appointment only